Studying In Universidad de Alcalá, Madrid
Anastasia Eremko talks about her trip to Madrid to study.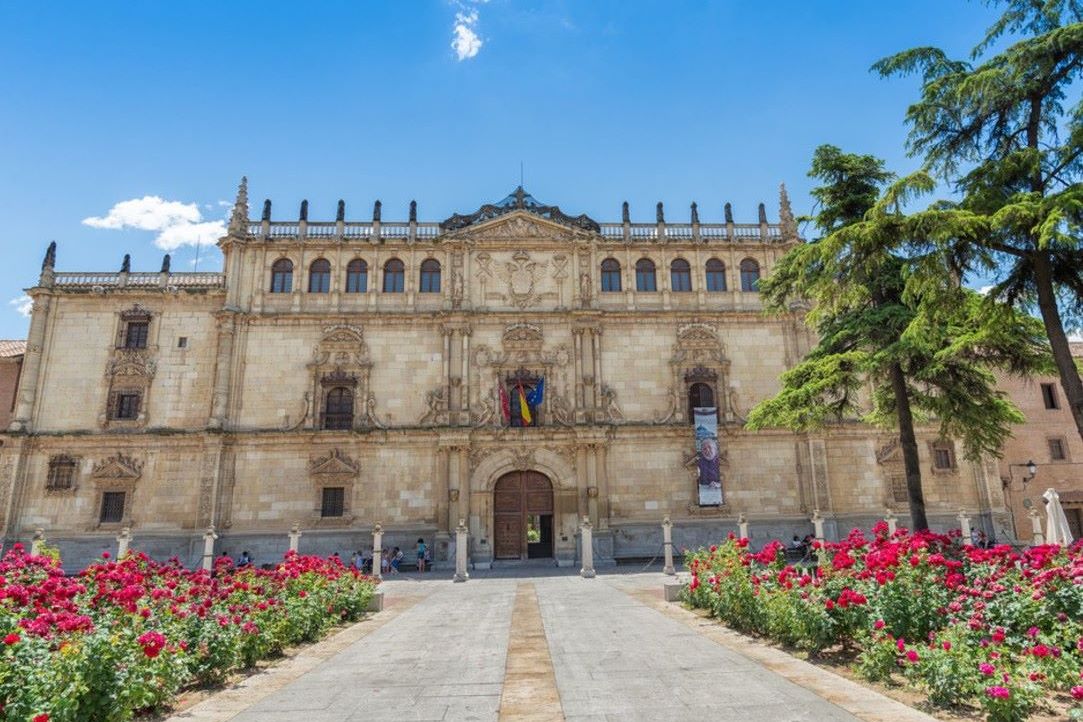 Alcalá de Henares is a Spanish city in the Community of Madrid. It is located 35 km to the northeast of the centre of Madrid and it takes about 40 minutes to get to Atocha (the largest railway station in Madrid and the center of the city) by RENFE. Alcalá de Henares is best known for Miguel de Cervantes – a Spanish writer widely regarded as the greatest writer in the Spanish language (Don Quixote), who was born there. So, you can find there many "Cervantes things" – the Cervantes museum, the Cervantes street, the Cervantes square with sculpture of Cervantes in the center.
Besides Cervantes that will follow you everywhere around Spain, the city is also proud for its university - Universidad de Alcalá (UAH), that was founded in 1293. Besides, its unique university model and the conservation of its rich architectural and artistic heritage led to its declaration as World Heritage by UNESCO in 1998.
Nowadays it is a modern university, which suggests 40 undergraduate degree programs, 78 official postgraduate programs and a broad offer of lifelong training courses in all fields of knowledge. As a law student I was studying at the "Facultad de Derecho" – the faculty of law, which is located in the city center and is a part of the Historic Campus.
At that time, I didn't really speak Spanish, so, all the courses I took were taught in English. All the professors I had were incredibly nice, friendly and welcoming. The new experience for me was studying in a small group – literally of two people including me. Despite this fact the professor was really professional giving us the lectures and seminars like for the big class. Besides, it was his first time in such a coterie as well. I really enjoyed studying there, because the professors are always ready to help and explain to you once again anything that is not clear.
Travel is fatal to prejudice, bigotry, and narrow-mindedness, and many of our people need it sorely on these accounts. Broad, wholesome, charitable views of men and things cannot be acquired by vegetating in one little corner of the earth all one's lifetime. (The Innocents Abroad by Mark Twain)
I lived in a student residence CRUSA and it took about 15 minutes to get to my faculty by bus. By the way, there are no names of the bus stops in Alcala and sometimes the bus can come too late or early, so, I would highly recommend to download an app that is called "Moovit", which will sufficiently ease your life. Unfortunately, Google Maps do not understand logic of the Spaniards.
So, I lived in a house with 7 other girls from Latin America and shared a room with one of them. Sometimes it could be messy or loud, but all in all there was always fun, friendly and welcoming atmosphere in our house. I got a great chance to meet amazing people and become friends with them. In addition, it was a great way to practice my Spanish. Thus, I would definitely recommend living in a dorm because I had a wonderful experience and all the best memories I have is because of these girls.
While studying you will definitely have some free weekends or the whole week like I did (La Semana Santa – the Holy Week leading up to Easter). Fortunately, I had an opportunity to travel not just around Spain, but even go abroad - to France and Italy. Travelling around Europe is really cheap comparing to when you buy flight and bus tickets from Russia. For example, on RyanAir you can buy on sale a ticket for a plane just for 5 Euros to another country.
All in all, an opportunity to pick any country you wish and live there for 3 or even 6 months straight like a local will blow anyone's mind. You cannot miss such a chance. The experience that you get in such a "trip" is incredible and you will definitely remember it for the rest of your life.
Text by
Anastasia Eremko​​​​​​​