Changing Campuses
Two HSE students use the opportunity to move from Perm to Moscow.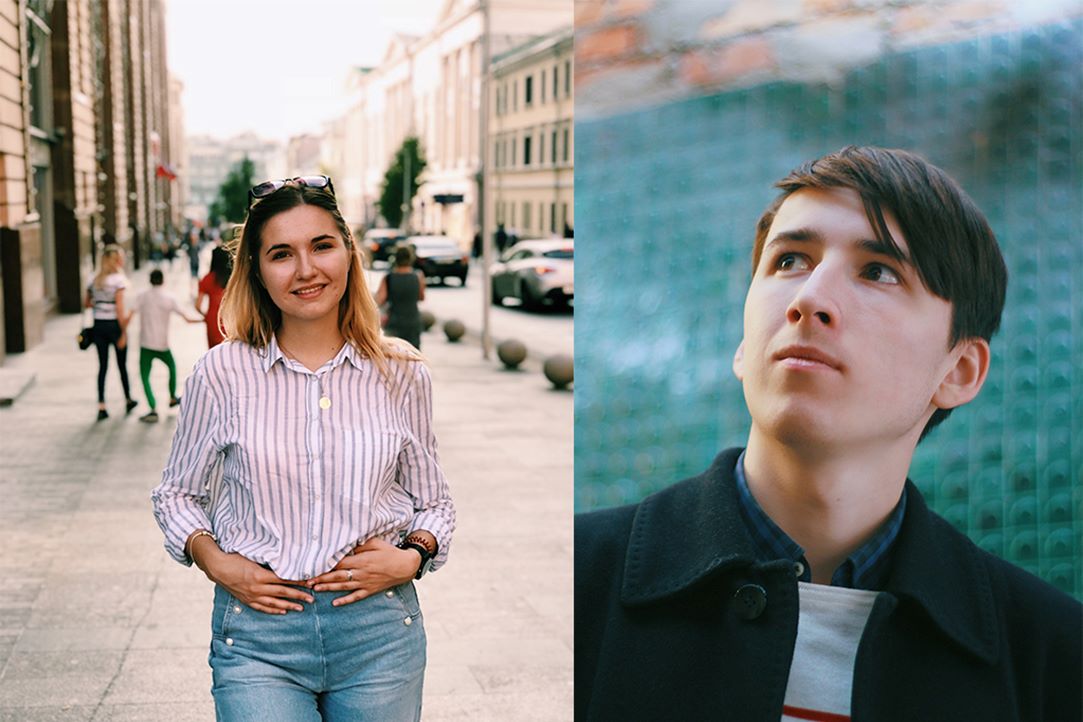 Higher School of Economics is famous for its diversity in terms of educational opportunities. Here students can choose to abroad for a semester or to one of HSE campuses. Polina Skumatova talked with two students, who decided to move to Moscow.
Nice to see you guys! Why don't you tell me a little bit about yourself first? What do you do, where are you from, what are you studying?
Kristina: Hello! My name is Kristina, I am a senior (4th year) student. I am studying Political Science here in Moscow and I also work and do a lot of other things.
Talgat: My name is Talgat. I am 22 years old. At first, I studied at HSE in Perm, and during my third year I transferred to Moscow. Now I am studying at HSE School of Mass Media Project Production.
How did you decide to move to Moscow (and by the way – why Moscow?) What influenced your decision?
Talgat: I wanted to move to Moscow mainly because of the teaching staff and the level of training. In Perm we had very few teachers, who were also political scientists. Another issue which bothered me was that sometimes different courses were taught by the same teachers, and often the contents was repetitive. And frankly some courses were quite useless for me personally.
Kristina: I think, if the Perm campus had not shut down our educational program, I probably would not have gone on mobility. But to be honest, I have always dreamt of studying in HSE in Moscow, so when I got this opportunity, I decided to take a chance after the second year to go on mobility with friends to the Moscow campus.
Could you tell me, were there any challenges that you faced while transferring to Moscow from Perm?
Kristina: Everything turned out to be so cool, I cannot say there any problem at all with the process of transferring. All the documents were prepared for us by the Department, all we had to do is to sign them and wait till we arrive in Moscow in the end of August.
It was difficult to join the educational process, as the level of education seemed to differ radically, even though the programs were almost identical. Therefore, at first it was pretty tough, but then I got involved in the educational process and university life, and everything went fine. We got adjusted into the new student group and fit in smoothly, and due to this it was much easier to learn, because I could always count on my groupmates if I needed help.
Talgat: I think, the main difficulty for me was the fitting into the new community. The immersion in a new team, meeting new people. And also, one of the subjects, Research seminar, which was taught in English, was very difficult at first, but then I figured it out.
What 3 differences are there between Moscow and Perm HSE campuses?
Talgat: In Perm campus of HSE, all Political Science students and all history students were acquainted with each other, because we all studied in the same building. The Department was in the same place as the classes, and we often hung out there with the teachers. We had a rich and busy student life around the Department. And here in Moscow there is a lot of everything, many educational programs, many buildings, organizations, a lot of teachers and you only know some of them. Metaphorically, In Moscow, HSE is like a whole state, whereas in Perm it's like a small town.
And what was the adjustment to new life here in Moscow like?
Kristina: It was unusual for me to have a lot of people studying with me at the same course, because back in Perm it was only 18 of us. At first, naturally, there were some difficulties, but only with adjustment to new subjects and teachers. Another thing which is still tiring is the amount of time I spend on traveling to my university and from it, but it also is a habit now.
Talgat: The adjustment in Moscow was easy. Since I live with my dad, it's easier for me than the other guys. At first, I woke up every morning and was surprised that I was in Moscow. It all was so new! All the time there was a feeling that this is a vacation, which will end soon, and it would be time to go back home. But look, here I am, living here for two and a half years already.
What piece of advice would you give to someone who is moving the campuses (where on mobility program or enrolling into a BA or MA program in a different city)?
Kristina: Try not to overload yourself physically and emotionally, don't be scared of the new community, try to do everything on time and meet all the deadlines, and lastly, just enjoy yourself!
Talgat: Don't panic! And also, be friendly – it will draw people to you.
Interview by
Polina Skumatova