TikTok Insights With A Famous TikToker
Kamilla Abutalieva talks to Maria Ogai, a famous TikToker.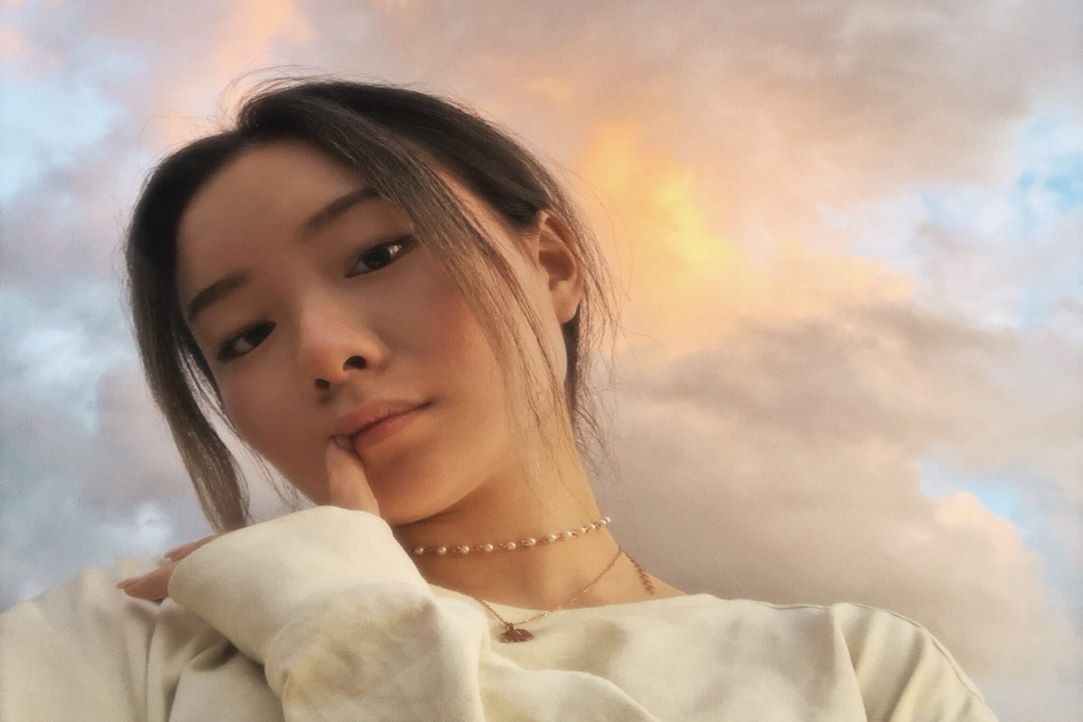 TikTok has become a highly discussed platform all around the globe. Famous TikTokers are serious competitors to Instagram and YouTube bloggers, gaining more and more audience. However, many people still don't know much about this social network neither can explain the phenomenon of its rapidly growing popularity. In order to find out more about it, we interviewed Maria Ogai, a second-year student from CMD faculty and a TikTok blogger with 354 thousand followers on her profile.
How long have you been keeping a profile in TiKTok?
I created my account four and a half years ago when this social network was called «musical.ly». In fact, it has experienced many changes since then.
What strategy did you choose to promote your profile in TikTok? How difficult was it to attract the audience?
I did not follow any special strategy. I was keen on making videos and just posted them frequently. A few years ago it was much easier to get the audience interested as there were no complicated algorithms that are used by the platform now. It was enough to just add some hashtags to promote your account. Today, for instance, one video can get 1 million views, but if you don't maintain this level continuously you lose all active users and all possible profit.
How can you explain the phenomenon of such a rapid popularity of TikTok?
In fact, this app is mainly downloaded in China and India. There are over 400 million users in China and about 120 million in India, while its world-wide audience is 800 million. However, there was a rapid growth in the USA and Europe last year which may be explained by two factors. Firstly, TikTok used a large marketing campaign right after its launch, so videos by this platform were presented via Instagram and many other popular apps. Russian marketing strategy of TikTok was about senseless lip-sync videos and dances, representing "just for fun" social media. Also the platform doesn't focus on any particular content: if you look at "for you page" you'll see the diversity of the content TikTok provides, which attracts huge audience.
Moreover, TikTok does not spend much on traffic costs, as its content naturally becomes very shareable. For example, people widely post videos with TikTok water-mark in their Instagram stories, which then encourages the viewers to register on the platform.
What are the main monetization mechanisms used in this social network? Are there many companies interested in TikTok right now?
There are many details that should be taken into account in each country. If we focus on the Russian market, there are several main mechanisms used by bloggers. Firstly, it is a participation in different challenges and promotion of musical tracks. There is also another method of getting profit via online broadcasts during which users can donate to the blogger. In this case, TikTok also gets a percentage from the donations. Even though it proved to be very profitable and many influencers managed to buy dream-cars through their translations, ethical questions arose, since these «presents» by users could be too impulsive. As far as I know, this method is not widely used nowadays, as new more effective and faster ways to profile monetization have appeared. There are agencies responsible for advertisement provided by bloggers. They do offer three or five year contracts with large budgets for each advertising campaign as they work with serious market players.
There is no certain information about the financial side of the platform, but according to those who keep in touch with TikTok management, there is a wide range of companies who do work with them. Almost every week TikTok releases a new challenge in collaboration with such companies as Sberbank, Pepsi, Danissimo.
Could TikTok be called only an entertainment platform, or does it also raise some social problems and issues discussed in the world?
Of course, TikTok is mainly about entertainment. It does present some serious social issues but in a positive and humorous manner. Everyone is tired of the information pressure from other media and comes to the platform to relax. TikTok gives an opportunity to laugh and create mems. In fact, WWF and some other companies tried to raise environmental issues through the platform, but they fell flat. These cases illustrate that audience uses this app in order to switch off rather than engage with the problems.
What are the prospects for the platform development in the future? Will its popularity continue to grow, or has the peak been reached yet?
Compared to its rivals as Vine and Dubsmash, TikTok undoubtedly leads the game and it is not going to rest on its laurels. The platform offers a huge range of video-creating instruments and works on user-friendly interface, so they try to give as many opportunities as possible in the simplest way. In addition, their monetization is unbelievable which also encourages the founders to develop the project. I do not think that the climax of its popularity has been reached, as it started to attract not only zoomers generation which already widely uses the app, but also other age groups all around the globe.