From A Student To Lecturer
HSE student is intited to give lections.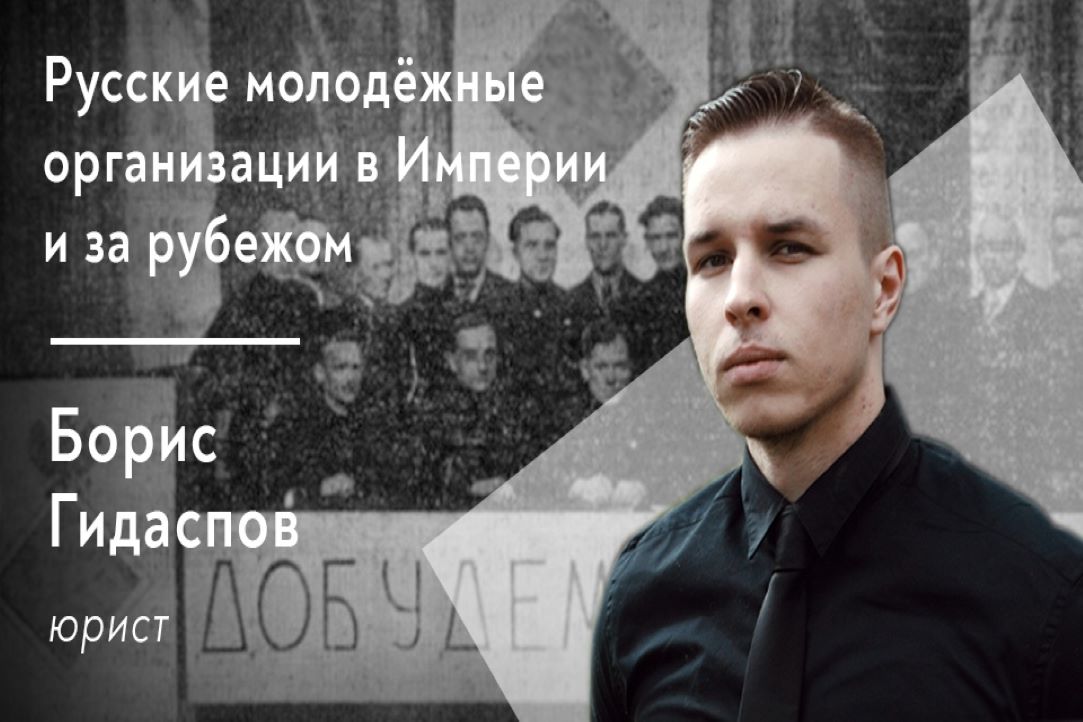 Boris is a law student of HSE SPb. Despite his future specialty, he has a deep knowledge of world history and politics. Such a wide range of interests in certain moment became a reason why various organizations invited Boris to give lectures.
The first organization who invited Boris was a bookstall "Listva", where he gave a lection "Justice of comrade Major". After it he read the same lection in bookstall "Fahrenheit 451". Second lection was named "Russian youth organizations in the Empire and abroad", it was conducted within a scope of series of lectures about Russian studentship "Russian dormitories".
Who invited you to Listva for your first lecture? How it was?
That was my friend Misha from the State University, also a law student. He was invited to bookstall "Listva", whose owners are our good friends. I agreed, because I love the contingent of the shop, and I know that they are interested in Listva's events. After we gave consideration to the topic and what we can tell to the audience, it was planned to narrate about interrelations with policemen on the street. We divided roles: my part was about protests, Misha's was about usual contacts with guardians of law.
How did you prepare?
Nothing special, just rereading laws, I asked researches I know about unusual cases, tips, to add live experience and to entertain the audience and give examples of good or unappropriated actions.
Before the lecture did you feel impatient or maybe a little fear of the public?
Well, maybe small stage fright, but it's closer to unwillingness to balls up. Generally, it's pleasure for me to perform and narrate. Nevertheless, before the election I drank cider with Misha.
How did the lecture go and how did you feel after you gave it?
It went perfect, the bookstall was packed to capacity, and we performed very well, and felt satisfaction. However, my friend made some mistakes during the election, I tried to give him a cue, and after some time my whisper turned to normal voice, which, maybe was not very professional.
Now the lectures are becoming more interactive, moreover, you performed in a small room, how active was the audience during the lecture?
I remember, I didn't puzzle out the legal status of Cossacks but outspoke on this topic. After the election one of the listeners expounded my mistakes to me. I agree that the audience now is more active, especially in bookstalls: they are not shy and it's obvious that they are inveterate lection-listeners. By the way, once I prelected online, it again was the lection about policemen. Online lections are totally different: although you can refresh material during a lection, you lose contact with an audience, which is crucial for the narrator.
What were the differences between the lecture for Russian Dormitories and for Listva?
The preparation was more interesting: statutes of youth organizations, old-time documents ect. The language of this papers is more bright, unlike the contemporary official acts. One more difference is that in this time, I kept a bottle of water in hands, which made my hand look more naturally, as on the election in Listva I didn't know where to put them. The audience was also good; I believe that people are becoming more interested in extramural lections.
Interview by
Ivan Voznesensky