A Semester In Rome: Studing, Traveling, Photographing
Kristina Varfolomeeva, a third year Political Science student from Saint-Petersburg HSE, shares her experience of studying, travelling and working in Italy.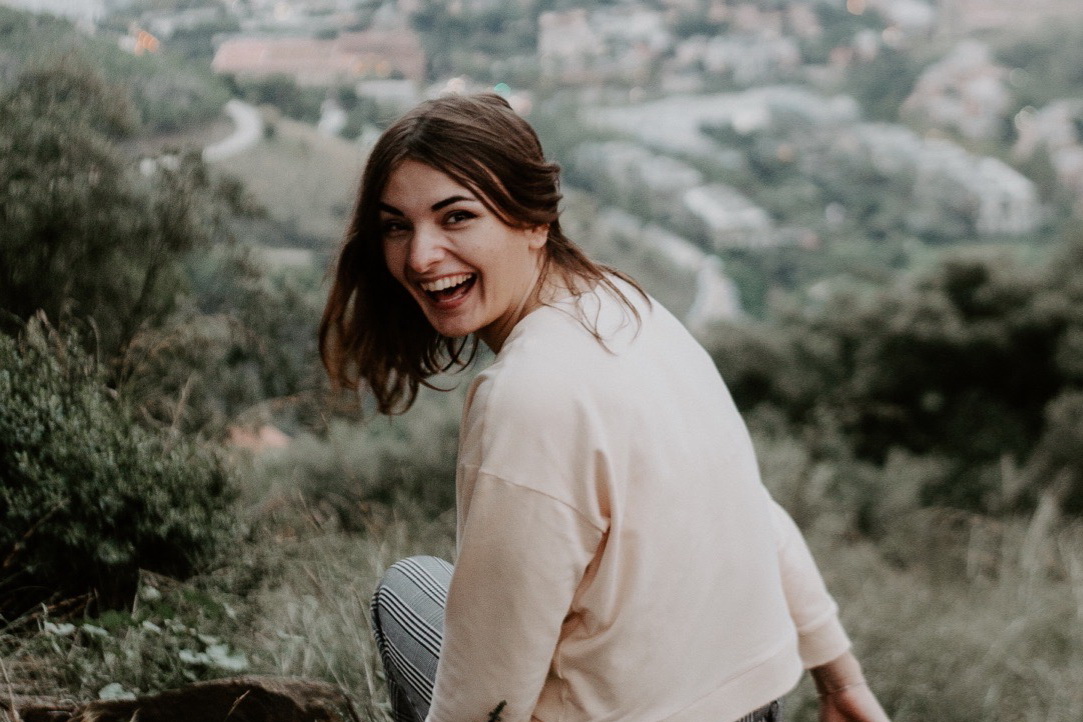 Studying and travelling: when if not now!
Which university have you chosen to spend a fall semester in and what disciplines appeared to be the most interesting ones?
During the fall semester of my third year, I've been studying at private LUISS University in Rome. Since I had no restrictions in the choice of courses, I decided to take courses not from my major Political Science field. One of the most memorable and interesting was Digital marketing, which turned out to be the most useful course during my whole time at university. Our professor was a CEO of a famous Italian media company, who actually lived in Milan and every time we had classes, he came to Rome and conducted such exciting lectures that the whole audience was fully involved into the process. Another subject was Political sociology where we discussed, for instance, social movements, populism, democratic backsliding and other interesting phenomena. Moreover, I've studied Labour law in European Union, which appeared to be different from my expectations in a negative way.
What do HSE and LUIS have in common and what are the differences in the studying process?
I was thinking about common grounds between the two universities and came to the conclusion that there are none. I guess, the most striking difference is that students, both Italians and choose all courses on their own. While in HSE we have the majority of mandatory disciplines written in our programmes with only limited number of elective ones, students in LUIS University have an opportunity to take any preferred course in the framework of their field of study. Being an exchange student, I had courses from, surely, political science, management and law departments. Besides, in Italy professor-student communication is clearly vertical, whereas in our HSE the style is horizontal, where professors are interested in feedback and are aimed at high audience engagement during seminars. The evidence of this fact is that we had no seminars at all during the semester: a course instructor held lectures and next time we saw him or her during an exam. The only exception was digital marketing, where we performed group presentations about marketing strategies developed for some startups (mainly new apps). Finally, exams in Italian universities are predominantly held in oral format, which can be quite challenging for those who are not fond of speaking.
Could you name several confirmed and/or refuted stereotypes about Italians?
The most accurate formulation I could think of is the following: most in the world Italians love to eat and to talk, and least of all they like to work. Once I had to make a residence permit and instead of spending 10 minutes in a state service organization in order to get a stamp, I was waiting for a long time while a man explained something to his child sitting right next to him at work! Italians tend to shirk their duties in any possible case.
Could you please name top 5 main difficulties you faced in Italy: from the educational process to everyday issues.
During my first weeks there, I lost weight because I simply couldn't find a place to eat. The problem is that there exists a common schedule for having a meal everyone should stick to. Classic Italian breakfast is expresso and croissant – not that nutritious. Dinner is from 12 to 2 p.m., so if you have classes, university's cafeteria will not wait for you and just close after 2 o'clock. The same worked for other restaurants with traditional cuisine (tourist areas in the city center are not taken into account). Thus, I didn't eat until 7 p.m. when I was on my way home. Only later I found some places near the Uni and started to eat properly again. Second huge and annoying problem was public transport. As Italians don't like to work much, there are no timetables and 40-50 minutes of waiting for a tram or a bus was an everyday norm, leading to constantly being late for classes. In the evening that time could even exceed one hour! Renting a bicycle for 2 euros allowed us to get out of the situation with public transport. Third obstacle appeared to be communication with native citizens. Italians don't speak English well and, for instance, on the street, some state organizations or at post office you have to speak Italian. I guess, after I've completed the course in the Italian language in the university, my approximate level after this semester is A2, which, basically, helped me to survive. Fourth problem we've encountered was that since Italia is a warm country, central heating does not work there. However, when it got really cold, around +3°C, we used the air conditioner as a heater, setting the highest possible temperature. Finally, there was too poor Wi-Fi connection in many buildings, and I had to do all my studies somewhere in co-working areas that was of much inconvenience. In Saint Petersburg there is not such a problem.
What were you doing while having some free time?
My favorite question actually. Due to the fact that my classes took little time and studying was relatively easy in general (my educational program in HSE is in English as well), I dedicated much of time to travelling and working. During the semester abroad I've visited Naples, the Amalfi Coast, Sorrento, even managed to work with the famous "Booking.com", shooting more than 50 city locations for the Rome travel guide. It is a supercool experience which also helped me to make important additions to my portfolio.
What have you gained or maybe lost during six months away from home?
To be honest, during this time I have acquired a sincere sympathy for my native St. Petersburg and whole Russia. Previously, I was always eager to go somewhere with a strong feeling that there is no worse city or country than I lived in. And after a long time spent abroad, I realized that the best place is here, at home. We have good public transport, Wi-Fi and mobile Internet, a huge variety of food from different cuisines. I missed my family a lot. Basically, one can find problems in every country without exceptions. Our favorite assumption that life in Europe is much better can be easily argued after a long period there.
What major piece of advice would you give to a student who wants to study abroad?
While calculating your budget, leave a sufficient sum of money for the unforeseen expenses in order to avoid situations like mine, when I needed pills for sleep, which unexpectedly costed 14 euros.
To sum it up, despite all the obstacles on your way, find a job, earn some money and go studying abroad at least for one semester: it is definitely worth it!
Interview by
Anna Filchakova