6 Books For Self-development
If you are looking for something to read - here are six books for every taste by Alexandra Borshchenyuk.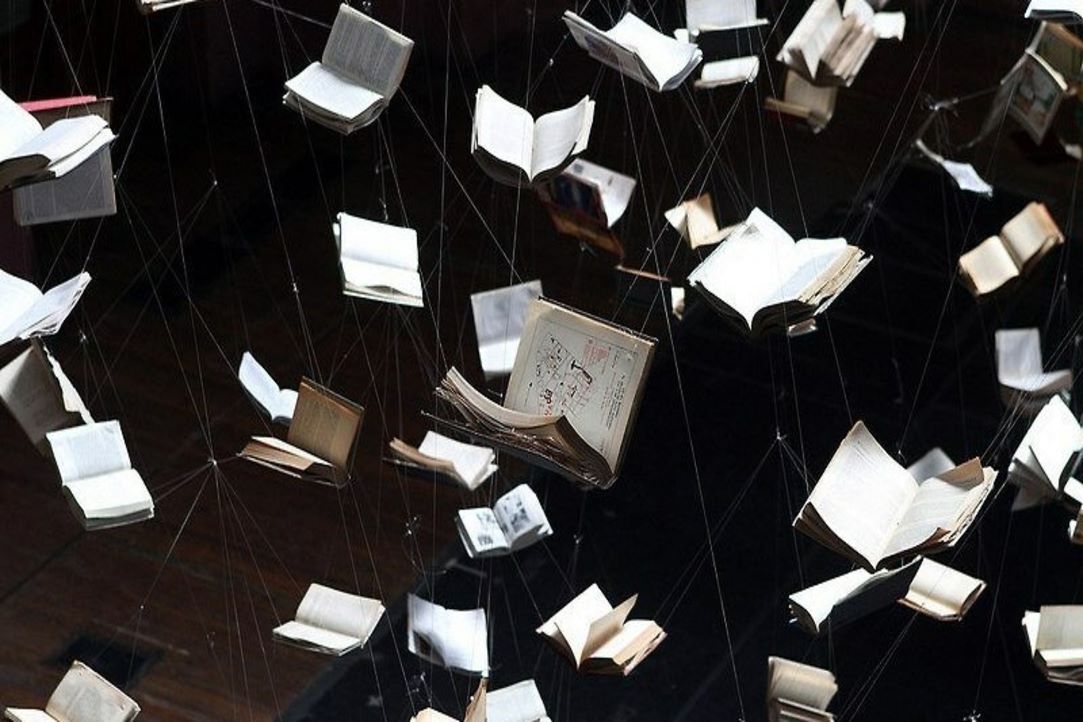 Reading can help expanding your horizons.
You Are a Badass: How to Stop Doubting Your Greatness and Start Living an Awesome Life by Jen Sincero
If you feel like you need some change in your life – read this book. It will help you identify and change the self-sabotaging beliefs and behaviors that stop you from getting what you want, deal with your fears so you can take big exciting risks, figure out how to make some money already, learn to love yourself and others, set big goals and reach them - it will basically show you how to create a life you want, and how to create it NOW.
By the end of You Are a Badass, you'll understand why you are how you are, how to love what you can't change, how to change what you don't love.
Homo Deus by Yuval Noah Harari
The previous book by Juva Noah Harari (Homo Sapines) tells about our beginning, the new one - "Man-God" - about our possible end. We tend to rely on machines and programs running on an algorithm. We work according to the algorithm, as author says. This means that developing machines and IT technologies have not yet completely replaced human works and thoughts wherever possible. Maybe people are no longer needed?
What skin hides. 2 square meters that dictate how we live by Yael Adler
Our health is the most important thing. While we mostly focus on our inside organs, we sometimes forget about our skin. Human skin is an amazing organ, the largest one of all that we have. Its area is almost two square meters! Skin is our antenna. It can transmit and receive signals and provides food for our senses. This is an object of sensory desires, a captivating vessel in which our life is enclosed, and at the same time - a giant habitat of bacteria, fungi, viruses and parasites. Few people know what skin really is, how it functions, and how much it takes on tasks that are vital to us. This book is intended to help you better understand our skin, and in this way ourselves. You will be imbued and you feel with all your skin how exciting it is!
A Brief History of Time by Stephen Hawking
Have you ever wondered when did out universe begin and what made its start possible? Are there any boundaries or our university is unending? Are there other dimensions in space? What will happen when it all ends?
This book is written in language that anyone can understand. A Brief History of Time plunges into the exotic realms of black holes and quarks, of antimatter and "arrows of time," of the big bang and a bigger God—where the possibilities are wondrous and unexpected. With exciting images and profound imagination, Stephen Hawking brings us closer to the ultimate secrets at the very heart of creation.
The Short Story of Art: A Pocket Guide to Key Movements, Works, Themes and Techniques by Susie Hodge
If you love Art or want to know something about it – this book is for you.
The Short Story of Art is a new and innovative introduction to the subject of art. Simply constructed, the book explores 50 key works, from the wall paintings of Lascaux to contemporary installations, and then links these to sections on art movements, themes and techniques. The design of the book allows the student or art enthusiast to easily navigate their way around key periods, artists and styles. Accessible and concise, it simplifies and explains the most important and influential concepts in art, and shows how they are linked. The book explains how, why and when art changed, who introduced certain things, what they were, where they were produced, and whether they matter.
The Little Book of Hygge: The Danish Way to Live Well by Meik Wiking
Hygge is a Danish word for a feeling, which is similar for happiness. You know hygge when you feel it. It is when you are cuddled up on a sofa with a loved one, or sharing comfort food with your closest friends. It is those crisp blue mornings when the light through your window is just right.
Who better than Meik Wiking to be your guide to all things hygge? Meik is CEO of the Happiness Research Institute in Copenhagen and has spent years studying the magic of Danish life. From picking the right lighting and planning a dinner party through to creating a hygge emergency kit and even how to dress, Meik's beautiful, inspiring book will help you be more hygge.

I do hope that you will enjoy these books as much as I did!
Text by
Alexandra Borshchenyuk