Studying In Germany VS Russia: An Experience
Anna Volkova and Camilla Kalimullina talked to one of HSE students and found out what it is like to study in Germany.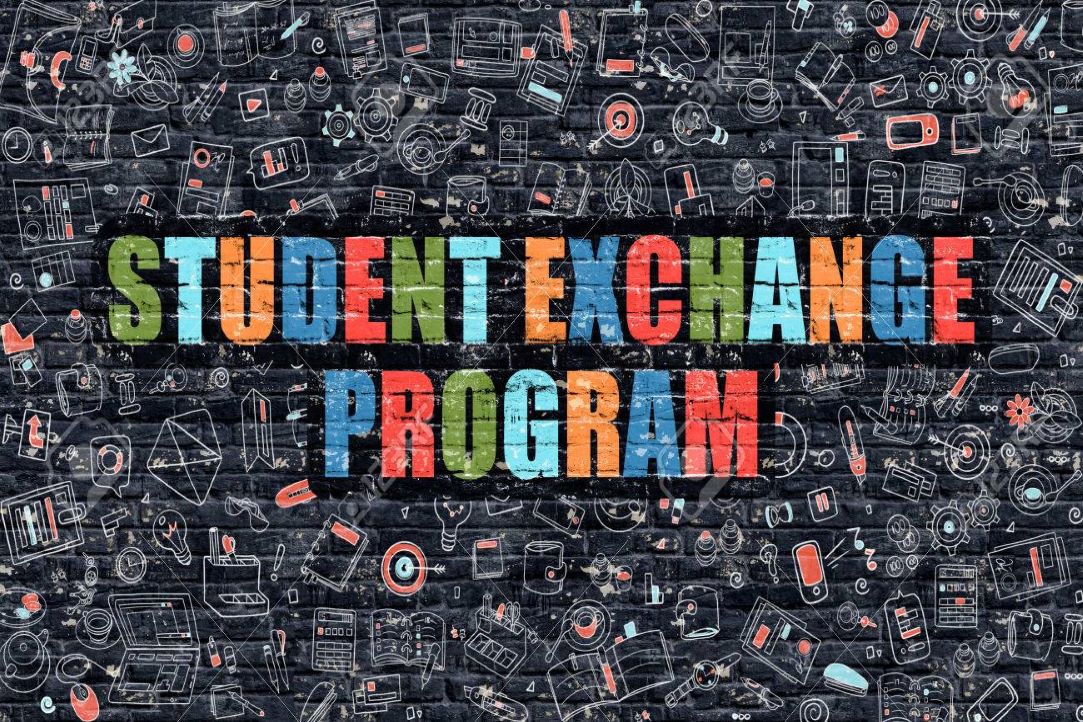 Nowadays not even once every student thinks about the opportunity to study abroad. There are many tempting applications from different countries of Europe and even America, but the youth is usually afraid of taking the first step.
Yes, we understand it is a really frightening decision.
So we decided to figure out is it worth it to go to study abroad and asked Glafira, who is studying in Germany on exchange now, to tell everything what awaits Russian students abroad.
Why did you decide to study abroad? Why did you choose Germany?
I decided to study abroad because I wanted to learn more about new cultures, to see the world, as your student visa lets you travel around Europe. Honestly speaking, I did not choose Germany intentionally. For my specialization, our university's HR-manager offered me this option - Hochschule Neu-Ulm that means University of Applied Sciences Neu-Ulm.
After learning that you will definitely go abroad, what were your steps pf getting ready for the trip.
This process was really exhausting, as I had to collect lots of documents for my visa and for the university. It was obligatory to have at least B2 level of English because everything was taught in English. Overall, I spent two months collecting documents and another month waiting for the response from the German embassy.
Where do you live now? What advantages and disadvantages can you highlight?
I live in Neu-Ulm. It's a small town in Bavaria. Key advantages are that everything is located nearby, you don't need to go anywhere far, spending a lot of time on the road. It usually takes 10-15 minutes by bus to get everywhere you want. There is also a large supermarket next to my dorm; it is super convenient. Speaking about disadvantages, I would admit that you often have to walk on foot to get somewhere, because buses do not run everywhere. Because the town is small, entertainment here quickly became boring. There are very few places of interest such as museums and so on. If you want to see more beautiful places, you need explore other cities.
Studying at HSE students definitely live in a large developed city with a lot of entertainment for young people and a good transport system. Of course, this is a huge plus compared to Neu-Ulm in Germany.
What is the price of living in a dormitory? Do you think this price is adequate?
My dorm costs 300 euros per month. Compared to Russia it is too expensive, but there is a huge amount of facilities so you understand what you pay for. Here you have your own room, even heated floors; everything is very convenient and comfortable. In addition, your mother or a friend can come to you easily and they can stay with you for free. A significant advantage is that there are common rooms for parties, there are three or four of them. We also have a roof where you can hang out with friends. Absolutely everything is provided: washing, drying, etc. Students mostly live alone in their own type of apartment, but there are also shared apartments for those who want to live together.
Accommodation in the dorms in Russia costs from 720 rubles to 1800 rubles, it is less expensive than in Germany. Conditions of rooms in HSE dorms are slightly worse, but prices cannot be even compared.
Let us talk about education. What are your first impressions? What surprised you the most? What are the differences between studying in Russia and in Germany?
I was surprised that you can choose courses yourself. You just have to take enough credits because there is a credit system in this university when every subject "weighs" some credits. It was unusual for me because in my Russian unit it does not work like this. There is an obligatory basic amount of subjects for all students and you choose everything else yourself. You can finish your education in 3 years or in 4-5 years. It all depends on the number of courses you have taken. In addition, you have a lot of free time: you can work 20 hours a week, go to gym, hang out with friends, whereas in my university in Moscow you study 6 days a week and there is no enough time for yourself. Professors handle you really well. You feel that they are interested in students and that they want to teach you everything properly. The website is made very conveniently: all lectures are uploaded there and all professors regularly use it. At my university, for example, not everyone works systematically with provided resources.
HSE system of studying is very similar to the European. Probably, it is the only university in Russia with such a system, it is an enormous advantage. But HSE students don't have so much free time, it's a disadvantage.
Do you think that studying abroad is harder? Why?
I still cannot answer this question exactly. Studying in another language obviously is more difficult, but professors really want to help you learn their subject. The same goes for exams. In my opinion, the principle is the same everywhere no matter where you study: if you are interested in education - you go on, if you are not - you fail exams and leave. I would also note various challenges that are related to the difference in the educational systems, which are incomprehensible to you, and you do not always know how to deal with them. For example, I was asked to write an individual work on a business idea review, but I did not know how to write because I had never used to write anything similar. Everyone here is used to the existing criteria. There are many project tasks and you yourself must control everything. Often students evaluate each other's contribution to common work.
How and where do students usually eat? Do you miss Russian food?
Most of students cook at home. A vegetable salad, for example, costs 3.5 euros in local cafeteria. A meat dish will be more expensive.
In large supermarkets, there are corners with Russian cuisine, where you can buy, for example, buckwheat, pryaniki, pelmeni. I also heard that there were special Russian shops, but I have not been there yet. The big problem for me is the lack of cottage cheese. I think it just does not exist here (laughs).
Do you like people at university? Have you made friends?
Yes, definitely. Honestly, if we talk about Germans they seem a bit arrogant to me, but in general they are ready to communicate with international students and they are very friendly to us. There are also many people from other countries studying and they are all interested in communication, so there are no problems. We have already made friends with the guys from our exchange program.
What are the main difficulties you faced?
The biggest problem is a language barrier. However, every day it is becoming easier and easier in this regard. There is also a misunderstanding of some rules: garbage sorting, supermarkets working hours, for example, nothing works on Sundays, a complicated transport system - you need to get used to all this.
What is missing (education, dormitory, and infrastructure) at the university and / or city where you study?
Personally, I need cheap taxi. It is really expensive here. There are also no as many food delivery services as in Moscow but due to the fact that the town is small you can easily pick it up yourself walking 5-10 minutes on foot to the restaurant. Often there is a problem with payment: our Russian credit cards are not accepted everywhere and often you need to pay in cash. In Moscow, for example, I'm used to not using cash at all, but here you always have to bring it with you just in case.
Do you think about studying abroad later again? Why?
Of course, now I think about it. Surely, there are a lot of pros and cons, but in general, the approach to learning, the attitude towards students, people, infrastructure, life - everything is made for people, for their convenience.
Tell me some funny or interesting incident that happened to you.
On the very first day after coming here we didn't know much about public transport system here. We thought that buses are free for everyone on Sundays. It turned out that they are free for everybody on Saturdays but not on Sundays. Therefore, we hopped on a bus and literally 2 minutes later a check-taker woman came up to us and asked us for tickets. As you can understand, we did not have tickets so we had to pay a 60 euros fine. The systems of rules and fines for their violation is actually strict here.
Text by