Favorite Christmas Movies in Different Countries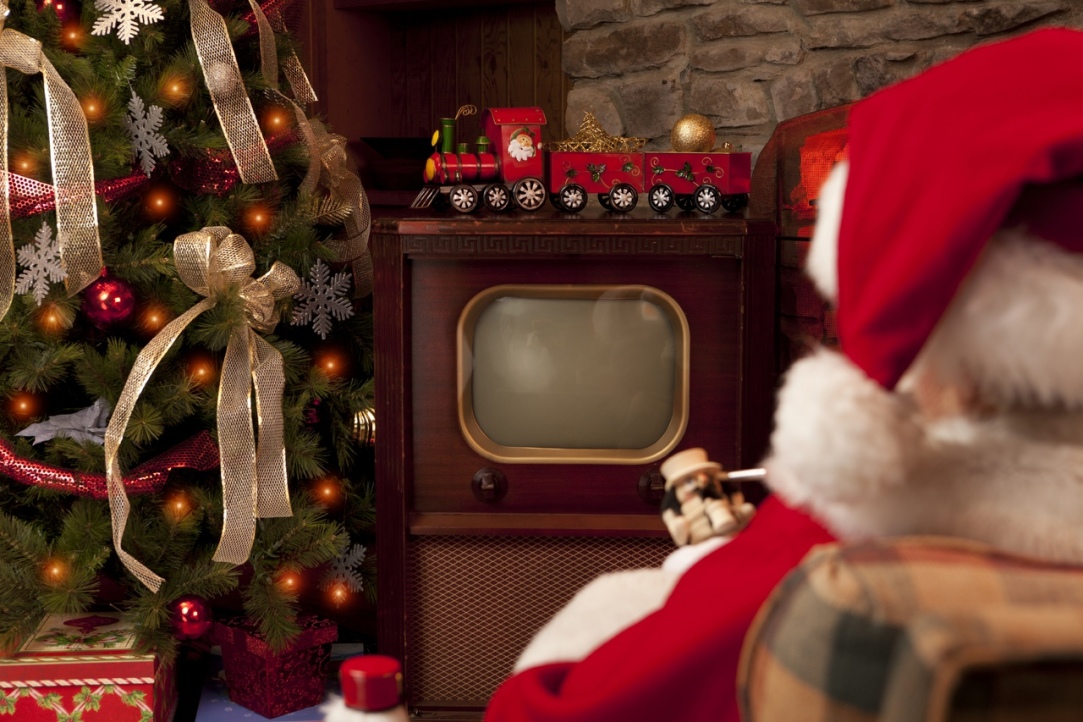 Just as in Russia it has become a tradition to watch the film "The Irony of Fate, or Enjoy Your Bath!" on New Year's Eve, in other countries it is customary to watch their "special" films before Christmas. All of them not only have a festive mood, but also reflect the local traditions and have something of their own.
Great Britain: «Love Actually» and «It's a Wonderful Life»
The most popular one is "Love Actually" by Richard Curtis. The movie almanac tells several stories at once, broadcasting the main message: "Love is everywhere!" This life-affirming film starring Hugh Grant, Colin Firth, Keira Knightley and many others is shown annually on TV. And in 2004, when cinemas had not yet mastered the Internet space, "Love Actually" was the most popular film in the DVD box office in the UK.
Second most-popular, but not less important, is "It's a Wonderful Life" by Frank Capra. The iconic film with 5 Oscar nominations is shown on several TV channels. As the famous critic Roger Ebert used to say, "Wonderful life" is "timeless" and "always warms the heart." The film is really time-tested and put on a par with the "Christmas Carol" by Charles Dickens.
USA: «It's a Wonderful Life», «Home Alone» и «Elf»
When the McCallister family went to celebrate Christmas in Paris, their children were horrified to find that "It's a Wonderful Life" was not being shown on television. In the US, Frank Capra's movie is also the Christmas classic for several generations. The scheme of the show is traditional: on the Christmas Eve, on Christmas day, after Christmas not at Prime time.
But, just like in Britain, it is not the most beloved film of Americans. The garland is gained by "Home Alone" and "Elf", which is barely famous among Russian viewers.
Germany: «The 90th Birthday, or Dinner for One»
Director Heinz Dunkhase shot this 18-minute short film in 1963. It was originally shown in summer. The movie was successful and was soon included in the Christmas TV program. The black-and-white film is still played on German TV on the eve of the holiday. Such enviable regularity helped "Dinner for one" to get into the Guinness Book of records as the most frequently shown film. In 2003, "The 90th Birthday" set a personal record - 19 shows, and thus the total number already passed three thousand. In addition to Germany, "Dinner for one" is shown in Switzerland, Finland, Austria, Denmark and Norway.
Austria: «Die Trapp-Familie»
One of the films from the US Christmas program is "The Sound of Music", which is set in Salzburg, Austria on the eve of World War II. A young girl named Maria, left an orphan, finds shelter in a convent and prepares to become a nun. However, she succeeds with difficulty, and then Maria is offered a place as a governess in a family consisting of an army officer, whose wife, the mother of his seven children, has recently died.
The story is based on the real life of Austrian Maria von Trapp. You'd think that it can be shown with the same success not only in the United States, but also in Austria. But the Austrians do not like "The Sound of Music", because they believe that the story is greatly distorted. They have their own version - the film "Die Trapp-Familie".
France: «Le père Noёl est une ordure»
In France sincere dramas with a florid and vital plot are not as popular as comedies. During the Christmas favorite one is the "Santa Claus is scumbag". Two neurotics, working for a suicide hotline on the night of Christmas Eve, get caught up in a catastrophe when a pregnant woman, her abusive boyfriend, and a transvestite visit their office. Comedy, released in 1982, should appeal to those who appreciate black humor.
Italy: «Vacanze di Natale»
Italy has its own brand of Christmas cinema, and it is very similar to the French. Light comedies about absurd situations are the most appreciated. "Christmas vacation" 1983 by Carlo Vanzina is the most popular.
There is a special term – "cinepanettone", that means comedy Italian films, specially released for Christmas. The tradition started in 1983, when the first "Christmas vacation" was released. Each new movie is so popular that in 2009 for the sake of a full rental "Vacation" even moved the release of "Avatar" by James Cameron.
Australia: «Bush Christmas»
In Australia, there is no snow in December, there are no firs, but the holiday is still there. As a result, you have to decorate the bushes that bloom during Christmas. This tradition gave the name to the popular 1983 Australian film about a poor family trying to make ends meet. All hopes were held for Prince, the racing champion horse, until it was stolen the day before the New Year's race. The children decide to find the thieves. This is an interesting Christmas story that happens not under the snow, but in the middle of a burning desert.
Japan: «Tokyo Godfathers»
Back in the middle of the last century, December 24 and 25 were normal working days for the Japanese, but thanks to globalization Christmas is now popular among Japanese of all ages, although it has no special religious significance. In 2003 Satoshi Kon released an animation film "Tokyo Godfathers" about 3 homeless people who found a newborn girl on Christmas Eve and try to find her parents. The story is intertwined with both Asian and European spirit, and therefore it is close to many viewers.
I really hope that some of these movies may help you feel the New Year and Christmas magic that is often lacking or spend your time with beloved people: relatives, friends and partners.
Text by
Kseniya Lobanova