How To Create A New Year Mood
New Year is coming soon and it is very important to enjoy it! Anastasia Sosina gives some tips on how to create a New Year mood.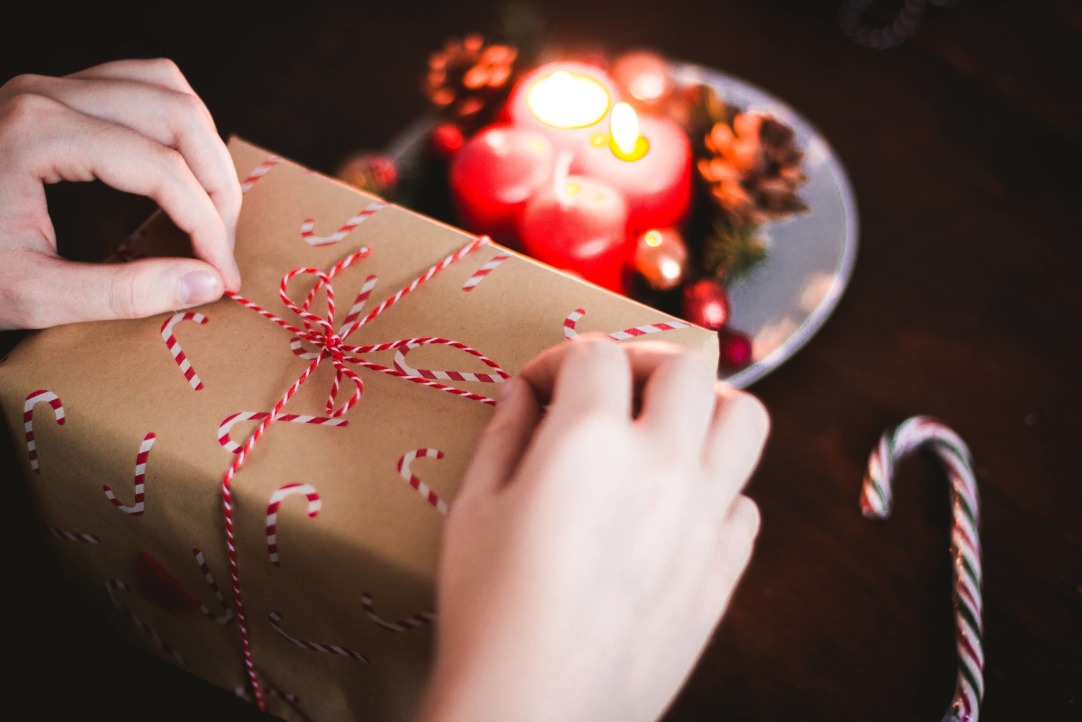 © Photo by Kira auf der Heide on Unsplash
At a time when the new year is approaching, the session is also approaching. And sometimes it is very difficult not to concentrate on the upcoming exams, but on the magic of the holiday. In this article I will give you tips that will help you not to get bogged down in deadlines and tests, but will help to get the feeling of a holiday.
Finish everything
To completely immerse yourself in the New Year's bustle - you need to finish all the accumulated things. Be it tests, reports, exams and more. In order to be able to fully surrender to the anticipation of the holiday - you need to say goodbye to all things as soon as possible and then your head will be free from unnecessary thoughts and chewing about work and study.
It is time to decorate the room
First of all, the mood is created by the situation around us. If the mood is not New Year's, then you need to start decorating the room, moreover, the whole apartment. Now there are many different decorations, garlands and window stickers. Everyone will find something to their taste. And of course, you need to put a Christmas tree! Real one or artificial is everyone's choice. Christmas tree decoration is a 100% awakening of the New Year mood. No matter how old we are, this process makes us fall into childhood, plunge into our understanding and enjoy every moment.
What gifts to buy
It is better to deal with this issue in advance, since at the last moment the choice of a gift can be very meager. The process of buying a gift is always difficult, but very exciting. In order not to spend a lot of extra time in the store, it is better to pre-prepare a list of things you are interested in, and even better to clarify their availability in the store on the site. After purchasing a gift, it is best to pack the gift in wrapping paper. So, the person who received the gift will be even more intrigued, and later pleasantly surprised. It is not necessary to spend a lot of money on professional packaging; you can very successfully handle it by yourself.
To celebrate the New Year, you need to say goodbye to the old year
It seems to sound tritely, but it is not so simple. This year, everything happened to you for sure, both good and not very good. And to enter the new year with a confident attitude, you need to take stock of the year and leave all the bad behind. Also, be sure to set great goals and dreams, visualize it best on the mind map and place it in front of you, so you will definitely remember what you are striving for throughout the next year.
What to do if the New Year mood never appeared
Now it is time to come to the most guaranteed option - watching New Year movies can help! This is what everyone is waiting for – to stay in a warm bed, wrap yourself in a blanket, take a cup of warm tea and immerse yourself in the history of a new-year movie. If you suddenly do not know what to watch, here is a list of the most New Year's films:
Real Love (2003)
Santa Claus (1994)
Grinch - Christmas Thief (2000)
Christmas Story (2009)
Polar Express (2004)
Home Alone (1990)