Do We Really Need Education?
Ekaterina Baranova knows how to avoid dark thoughts and stay motivated to study.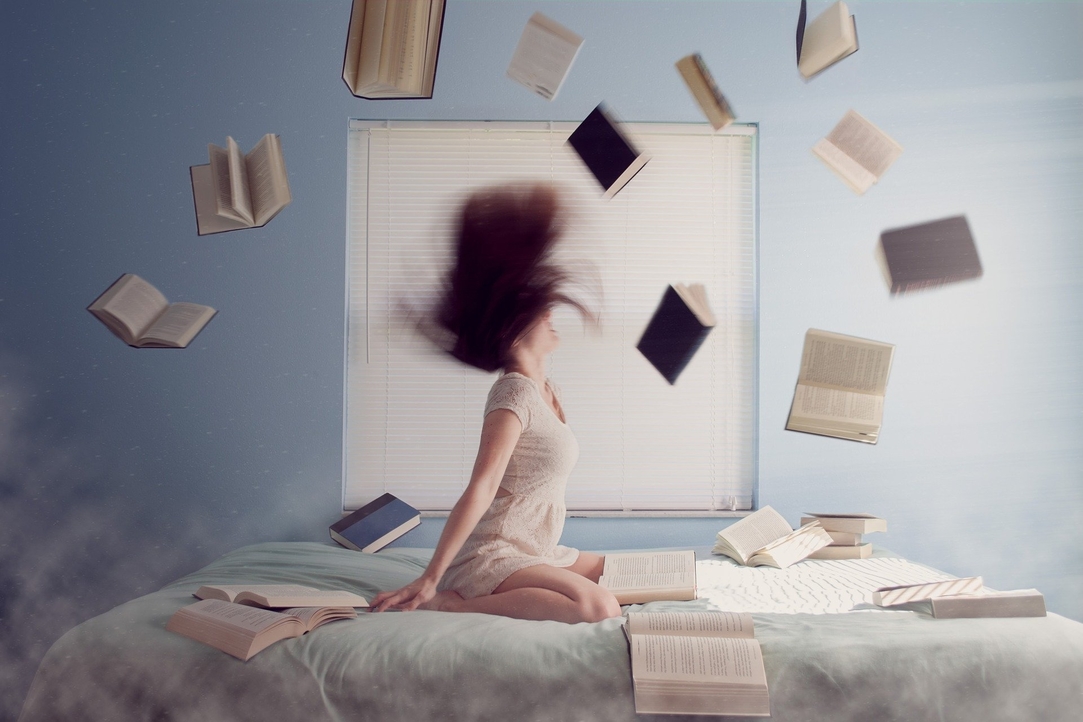 All of us have bad days when we are frustrated. It is a common trend that many students lose their interest to profession during studying process. Students consider that the disciplines they have to study are useless for their future career. The duration of a learning process is too long. It is demotivating because all students desire to realize their ambitions and to use their knowledge as fast as they can. Sometimes these difficulties force us to make reckless life changing decisions. An extremely important thing in this case is to think properly and to weigh advantages and drawbacks of studying at University. Most students continue their educational process and it is essential to stay motivated.
How to gain it all from studying at University and not to lose motivation?
There are some tips of HSE students about how to overcome their frustration and to get a profession of their dream.
Rule your emotions. Try to understand yourself and manage your feelings in order not to slow a rhythm of personal development even if you do not like current activities.
Find things that will be useful for your future career. Try to match existing projects and tasks with abilities that will be useful in the future. Sometimes they are not obvious as every task involves not only direct aims but also additional skills to develop like logical thinking, time management, creativity, teamwork and so on.
Make a performance of tasks enjoyable. It will help you not only to improve your studying skills but it will also motivate you to perform current tasks properly. So, It is very important to be aware of the way of studying that would fit you the best. It might be a creative approach that includes games and mind maps or more pragmatic ways of studying like making to-do lists.
Remember about your hobbies. Even if you are doing the best activity ever, sometimes you have to turn your attention to other things. Otherwise you will loose your motivation in any case, especially if you do something that seems boring for you. The best approach will be the rotation of physical and mental activities as it enhances the most productive work and study.
Get inspired by professionals. Realize that most of professionals who are successful in their career also had to overcome difficulties. Fill your mind with positive things and new ideas reading their stories of lives or watching their interviews. Also, HSE often manages meetings with interesting and successful specialists so you can track them on TimePad.
Try special courses There is a wide range of online platforms that provide opportunities to study subjects that you are interested in out of University. You can try your abilities on Coursera, Openedu, Stepik, Unigram. In addition, most of these services give official certificates that approve results of your study.
Try yourself in real work. Internship is the best thing that you can do in order to maintain your motivation. Of course, at the beginning, you will have to perform the easiest tasks but also you will have an opportunity to immerse into the atmosphere of real work and to find out a lot about the field. Moreover, it will be a great start that might enable you to decide if this profession really fits you or it is time to change your career path. So, don't be afraid! Even if your experience wasn't really successful, you would be able to learn from the mistakes. And last bat not least, this experience will ultimately be a good addition to your CV.
We hope that these clear and simple recommendations will help you not only to stay motivated in the process of studying, but also to have another glance at the current situation and to think about changes that may improve your lifestyle.
Text by
Ekaterina Baranova