Tutors At HSE
Kseniya Lobanova spoke to some tutors about their work with international students.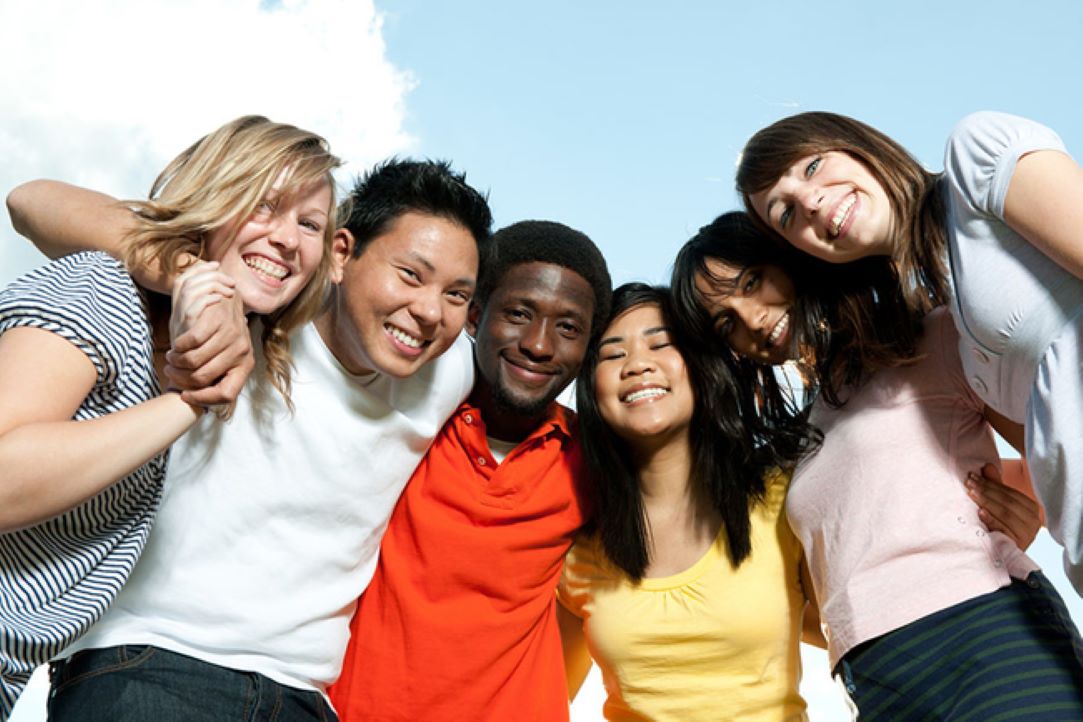 Higher School of Economics is a huge university that unites 40000 students and offers them a lot of programs to study and opportunities after graduation. International students sometimes need extra help. Tutors are those who are ready to spend their free time on working with young people from other countries that came to Russia to study.
Some of them decided to take part in our interview about their life and duties. If you have ever been interested in tutoring or communicating foreigners, this is an article for you.
What purpose did you decide to try yourself in tutoring for? Did your expectations come true?
Alexandra (the name is changed): It was interesting for me to try my hand at tutoring because I wanted to take a greater part in activities of the Association of International Students and help foreigners who came to HSE.
Vlada: My acquaintance with HSE began from a meeting organized by the Association of International Students in Tashkent; tutors were among the organizers. There I realized that I would not be alone on arrival. Tutors told me about events in the HSE and organization of the educational process in general in advance. Then I decided that I want to do something similar - debunk freshmen's fears and answer various questions that may seem stupid.
Anastasia: Tutoring is a fairly new activity for our University, which means that the virgin soil can still be upturned. Therefore, the totality of something completely new and interesting not only for me, but also, is very attractive. Since I have never been afraid of something unknown, the choice was made in favor of this type of activity; I wanted to support the student initiative. It is difficult to say whether the expectations were met or not. The school year just started, so major projects have not yet been implemented. Overall, of course, the mood in the team is positive and if there are any ideas, we try to develop and support them.
What are your duties as tutors? Maybe you have already noted some features of your work, advantages or disadvantages. How much time do you devote to this activity?
Alexandra: The duties of tutors are very similar to the duties of curators: at the end of July, we get the lists of students. They need to be searched and added to the general conversation, where they can ask questions, find necessary information and get acquainted with their classmates. Tutoring takes the most time during this period because freshmen do not know much and ask a lot of questions. In late August-early September we need to hold a meeting where we talk about important things and documents, get acquainted and play games.
Vlada: Tutors provide information both about documents and university entrance, and about the points connected with study or examinations. Of course, the main work is carried out at the beginning of the academic year and in August, when students have just come and deal with documentation. But we continue to help them throughout the year.
Anastasia: It is hard to talk about what you have to do as duties, if you choose an activity on your own and you like it. But to simplify, I would say that duties are the ability to understand people who may have completely different perception comparing to yours, quickly process incoming information, and the ability to cope with black swan. In fact, this is all about the ability of international communications, project activities and student activity of any kind. Among the features, the most obvious ones are the freedom of choice of what to do and the freedom of speech, of course. All ideas will be heard, because there is opportunity for development. As for the minuses, it is difficult to control the process of emotional burnout, when you need to combine studies and quite creative activities that require interaction with a large number of people.
What programs do you study at and what year are you in now? Do foreign students, who you are working with, study with you?
Alexandra: I am studying Economics, but my wards major in Jurisprudence, although usually tutors are appointed according to programs. That is why I cannot help them with their studies. However, I answered their questions about HSE in general, as well as about the documents and important points to remember.
Vlada: I am a second year student of Philology Program and my foreigners are on the same program. So that is easier to answer their questions related to the projects of the Department of Philology and philology on the whole.
Anastasia: I myself am from the International Business and Management, sophomore, while students under my responsibility are from Logistics. Of course, if I am attached to a specific group of people, this does not mean that in the case of any other incomprehensible situation I will not help the others. The divisions in such things are very formal; in any case, you are one big family with both tutors and all foreign students at the Higher School of Economics.
Have you experienced any difficulties communicating in another language or the differences in culture with the students you supervise? Were there any problems in "acquaintance" with Russia, maybe?
Alexandra: Our first acquaintance happened when we were looking for them in the VK, and during the meeting everything went perfectly: we talked and learned about their first impressions. There were no difficulties in communication.
Vlada: Some of the international students are from my hometown, so we met at a summer meeting. Since all the guys are Russian-speaking, there were no special difficulties.
Anastasia: We are all human beings and, despite their upbringing, various cultural differences, in general, we have a lot in common. Having realized this and having communicated enough with even the most distant foreigners a very long time ago, I can easily communicate with people from different parts of the Earth. With my foreigners from logistics we had 2 meetings so that everyone who wanted could come and discuss not only some organizational issues (although they made up the majority), but also personal experiences, it was just interesting to know the experience of people who came here from far away, or not very far away (the main thing is that the system is completely different).
Is there any interaction between the tutors, like between curators, for example? Do you do something together?
Alexandra: All tutors belong to the Association of International Students: we can participate in their projects together. In addition, we had a common trip together with the curators.
Vlada: Since last year tutors began to go together with new curators to the trip, so I think that in the future tutors will take part in the preparing of the trip as the organizers too. Moreover, when we all were searching freshmen from our BP, we often helped each other. For instance, I may have already found somebody from Uzbekistan, but not from philology, so aside from searching philology students I looked for foreigners from all over Uzbekistan. Therefore, I and the other tutors were able to "exchange" students.
Anastasia: Yes, so far the tasks have been exclusively joint, but from some time some of us have such responsibilities that are performed by a special person: someone runs Russian-speaking projects; someone runs English-language projects. For example, I work with consulates. That's the way the cookie crumbles.
Share something from your tutor experience: it may be some interesting story or something important that you would like to pay attention to.
Vlada: At our summer meeting with foreign students in Tashkent the bond between them grew stronger... because of my fainting. That's why they had to keep an eye on me, working together, call an ambulance and to prevent the next fall in a swoon.
Anastasia: It's nice to know how your tutor's duty generally works in two directions. You see that you are doing everything for good reason and that the emotions of friendliness, mutual assistance, responsibility are reciprocal. There have already been situations several times where I helped the guys not only in some formal things, but also elementarily treated them a corn that was desired for so long (I specially prepared and brought it to the person). And then I was urgently helped out with a calculator in the exam. It is funny. And it will be more.
Can you give any advice to future tutors or foreigners wishing to come to Russia or those who are already here?
Alexandra: And finally, a tip for Tutors: tutoring can bring a lot of interesting and new things in your life. The most important requirement is to be more active and interested in it.
Vlada: I can advise future tutors not to be upset if there is not that return from students which they, perhaps, expect. The main thing is to do everything possible, answer the maximum number of questions and help solve various problems with documents and studies and with life in Russia in general. And advice to foreigners: hand over everything on time, in the HSE students live from deadline to deadline.
Anastasia: Future tutors and foreigners, with whom I think we will also work together and will maintain close relationships, I would like to wish you just to be open to everything new, try to participate maximally in everything our university gives. And we will be happy to help you with this: we will tell you what, where, how and when. Also declare your new, fresh thoughts, but not only declare, also uphold and bring them to life. Just do not forget to study among all of this. Ride this wave, thank you!
Text by
Kseniya Lobanova