Best Places To Drink Coffee And Work In Moscow
Daria Bondareva found the best places where students can work in a relaxed atmosphere, write an essay and drink delicious coffee.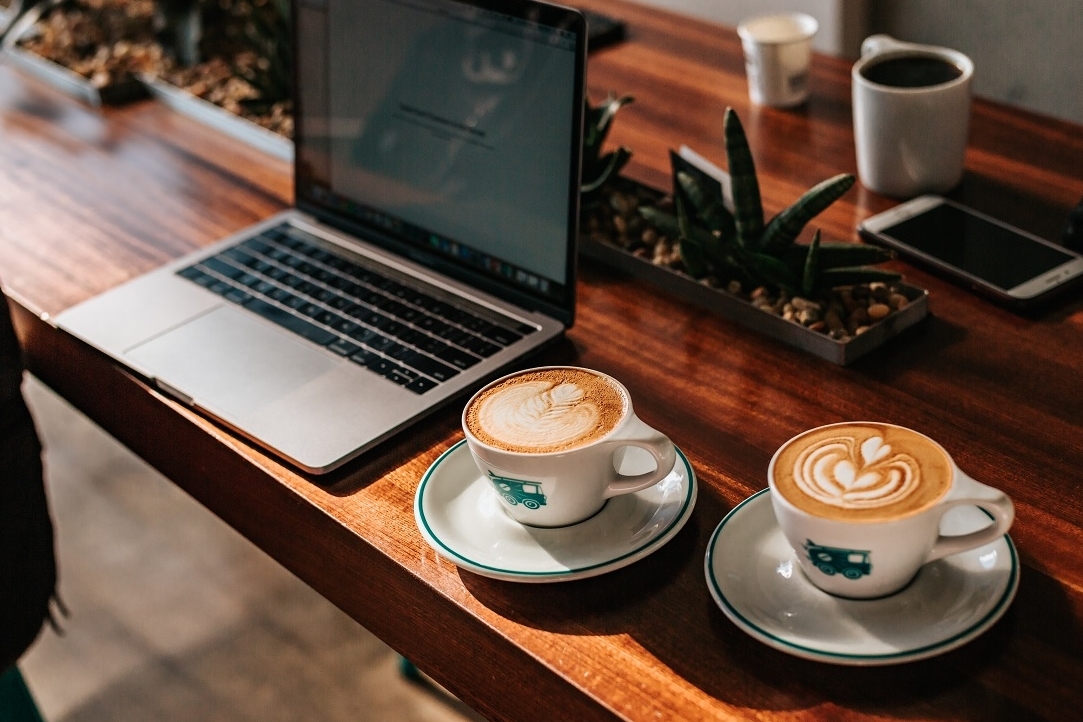 Today I want tell you about the coziest cafes in Moscow, which I have been discovering for four years of my study at the University.
Introvert on Myasnitskaya
An ideal place for productive work. There are single tables, many outlets, very fast Internet. The room is divided into three zones - for work, for business meetings, and for talking with friends, so you will not be distracted from work by people at the next tables. Interesting interior with concrete walls, gold mirrors, green plants and vintage furniture. A large space, friendly barista and delicious coffee will make your work not only productive, but also enjoyable.
Address: Myasnitskaya st., 41 building 3 (6 minutes from metro Krasnye Vorota)
Ziferblat on Tverskaya
Ziferblat is a nice place where you can sit back and relax from your everyday routine, concentrate on your work or prepare for your lessons. Very cozy time-cafe with a vintage interior, delicious coffee and a homely atmosphere as if you are coming home to close friends. Toward evening, it becomes a little crowded, but during the day it is an ideal place to work in a relaxed atmosphere with a cup of coffee.
Address: Tverskaya street, 12 building 1 (2 minutes from the metro station Tverskaya or Pushkinskaya)
Surf coffee on Novoslobodskaya
The atmosphere here is very pleasant: stylish interior, friendly staff, fast Internet and reasonable prices, calm music that does not distract from work. And, of course, delicious coffee, a wide variety of desserts and interesting drinks. By the way, this is the place where you can try the most delicious matcha on banana milk.
Address: Novoslobodskaya street, 16A. (1 minute from the metro station Mendeleevskaya)
Cooperative Chernyi
A place for true coffee lovers. Coffee in the "Chernyi" is made from beans of their own roasting and every month they offer to try a new variety of beans. Friendly barista make espresso, flat white, cappuccino and latte. They do not like to add syrups to coffee. Bright walls, single tables, quiet music and good Wi-Fi create an excellent atmosphere for productive work, which is confirmed by 90% of visitors who work with laptops at the tables.
Address: Lialin pereulok st., 5 building 1. (9 minutes from metro Kurskaya)
Jeffrey`s coffee on Maroseyka
A cozy time cafe in the center of Moscow with soft chairs, delicious coffee and free cookies. Very polite and friendly barista, discounts for students and the opportunity to work in a relaxed homely atmosphere. Besides, it often hosts events like the Mafia and a conversation club, movie nights, a kicker tournament and Play Station 4, music and poetry evenings.
Address: Maroseyka st., 13 building 1 (4 minutes from the metro station Kitay-Gorod)
Coffeeprovod on Kurskaya
Few people, minimalistic bright interior and large windows. This cafe offers delicious coffee within 200 rubles and access to the Internet and outlets - all contribute to a working atmosphere.
Address: Yakovoapostolsky pereulok st., 9 building 1 (7 minutes from metro Kurskaya)
Shkolnik coffee on Kurskaya
Coffee and tea for every taste, the simplicity of the interior in the loft style and silence will In my opinion, one of the most comfortable coffee houses in Moscow! An ideal place to study and work. Very fast service and reasonable prices - from 100 to 250 rubles. Marble tables, brick walls, large windows, fast Wi-Fi, pleasant music, high ceilings and, of course, delicious coffee will definitely add productivity.
Address: Zemlyanoy Val st., 12/7, building 1 (9 minutes from metro Kurskaya)
Bloom-n-Brew on Krasnoselskaya
A bright and comfortable cafe in a two-level room, which offers a wide range of coffee and pastries, namely pies with incredible toppings, is conducive to active work. There are no problems in order to charge the equipment and go online. The average bill is about 500 rubles. It is pleasant to sit and work here.
Address: Nizhniaya Krasnoselskaya st., 35/50 (11 minutes from metro Krasnoselskaya).
Nude on Spiridonovka
A large room in beige colors, a simple interior with large tables, dim lights, delicious coffee and silence. You do not even have to wear headphones here, because no one will bother you. If you do not like bright lights and noisy places - Nude is a good place to drink delicious coffee and work.
Address: Spiridonovka st., 24/1 (11 minutes from metro Pushkinskaya)
Yambaker on Pyatnitskayа
A place to work that gives aesthetic pleasure. White room with large windows, high ceilings, green plants and comfortable round tables. Calm quiet music with which you do not need to wear headphones, fast service and pleasant atmosphere will make essay writing a pleasant process.
Address: Pyatnitskayа st., 66 building 1. (7 minutes from metro Dobryninskaya)
Text by
Daria Bondareva