Discounts For Students In Moscow
There is a wide range of discounts for students in Moscow, which covers almost all spheres of life: food, culture, entertainment, shopping, and sport, so if you want to spare a lot of money – ask Sofia Lyakhova.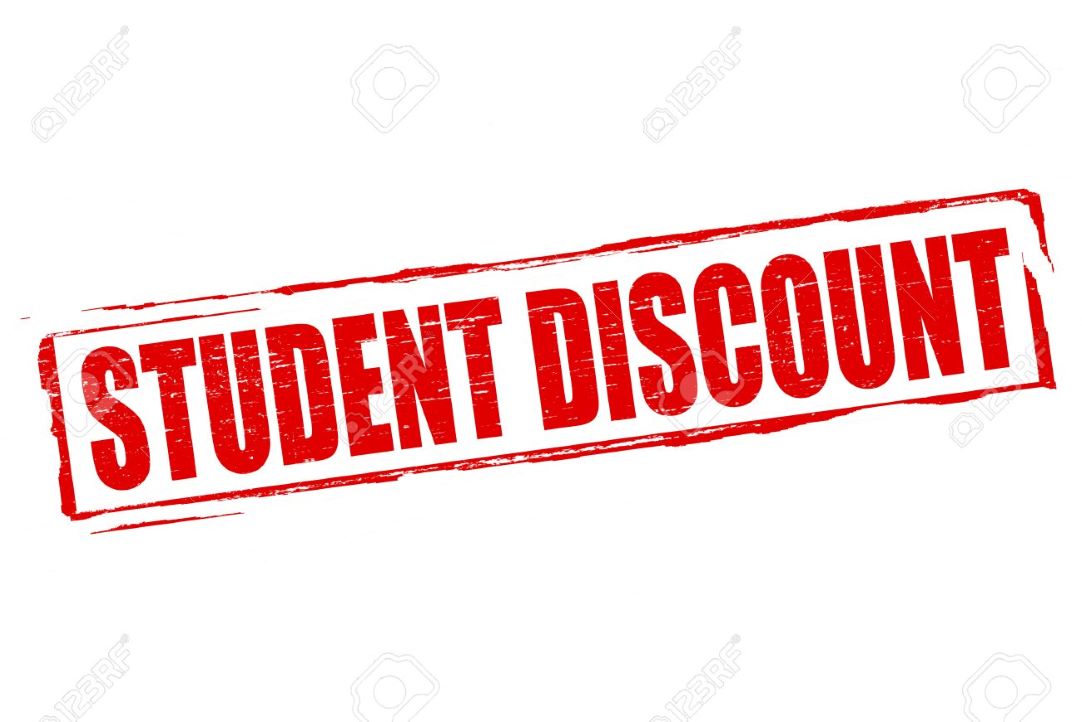 There is always an opportunity to spend less on the things you like.
As for food, many cafes suggest remarkable rebates for students. For instance,
you can make an order in Dandy Cafe by Artem Korolev (20% off), which also organizes parties with famous DJs in the evening;
try Asian food in «ToDaSe» Cafe (25% off);
have a coffee break in «Coffee House» (15% off by special discount card);
Jeffrey's Coffee (20% off), which is at the same time an anti-cafe with regular events;
you can even have lunch or dinner in the restaurant "Amigo Miguel" with a 30% discount.
As for cultural leisure, there are several museums in Moscow, which students can visit and not to get bankrupt.
The most famous and relevant place is a Big Theatre: 2 times a year you can buy a ticket on ballet or opera from 100 to 1000 rubles instead of 10000-50000.
The second place you should definitely visit is a Tretyakovskaya Gallery and it will cost only for 150 rubles.
Famous Monomakh's Cap, luxurious Imperial regalia, jewelry, and clothes can be seen in Armory for 300 rubles.
As for modern art, it is possible to visit the "Garage" museum of contemporary art for 150 rubles.
As for the State Darwin Museum, you can inspect exhibitions from 30 to 100 rubles.
There are also a lot of discounts for entertainment. For example, many cinemas suggest rebates for students:
Cinema Nescafe-IMAX (20% off in weekdays),
"Luksor" Cinema in Vegas mall (40 to 130 rubles from Mon to Thu till 5 p.m.),
Baltika Cinema (20% off from Mon to Fri),
Karo Film (20% off from Mon to Wed till 5 p.m.).
Moreover, at the same metro station – Barrikadnaya, you can visit 2 locations: Moscow zoo for free and planetarium with 10% off. Students can also ride a water slide and swim in the pool for half of the price in the popular Moscow aqua park "Kva-kva".
If you want to see the inhabitants of the sea depths, enjoy walking inside the main attraction of the place, which is a large aquarium with a transparent tunnel – visit an aquarium in the Rio mall with a 30% discount for students (350 rubles).
Moreover, the dive club "Alternative" invites risky and active students to make a trial dive or enroll in a diving course for half of the price.
If you like to shop but do not want to spend a lot on it – go to Topshop, which gives a 15% discount for students!
If you know who Jeffrey Star and Kat Von D are – get a free student discount card in "Il De Beaute" and buy as many beauty products and make up as you want as it will help to increase the discount.
As for study, Moscow's Book House provides a 5% discount for textbooks and other training materials for students.
Sport is not always expensive, so you do not need to work out in sports courts in your yard.
You can swim in the 25-meter pool, sip iron in the gym, sweat in the cardio zone in the fitness club «SWIM» with a 50% discount.
If you want even more benefit, Gold's Gym club suggests 70% off for students.
Enjoy!
Text by
Sofia Lyakhova