"Boo! Beware Of Ghosts" Or How To Choose The Best Look For Halloween 2019
A quick tutorial on how to create your best look for upcoming Halloween party if you have lack of time and ideas.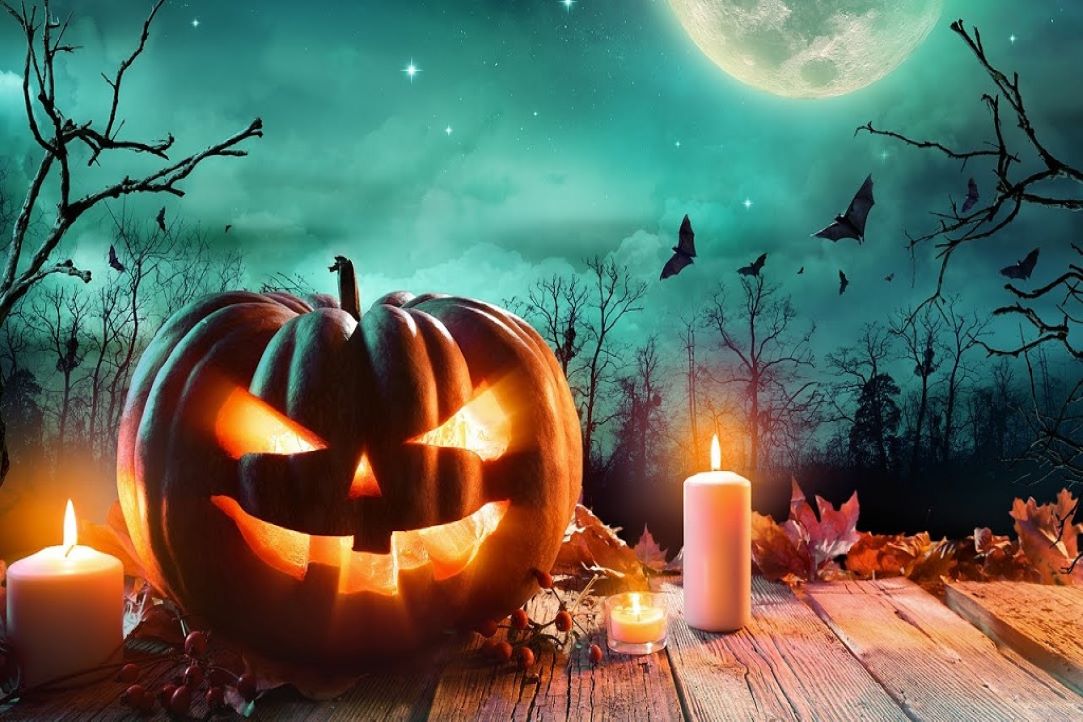 Halloween is about to knock on the door and each of us is certainly lost in thought which character's image to try on this frightening and mystical night of the year.
Every time it turns into a real spooky carnival, enigmatic masquerade and a duel of originality and creativity. This freedom of choice is fascinating, because on this day you can get all your creepiest ideas off the ground. But sometimes it also becomes an overwhelming problem because either there is a high probability that your choice coincides with someone else due to obvious trends that we all follow in some way or you just won't have time enough to prepare your outfit, coz we all know how tough the student life filled up with billions of deadlines is. Although, it's too early to give up hope because there's a bone-chillingly perfect idea for those who are getting late with their get-ups right here.
Mia Wallace (Pulp Fiction movie)
Mia is the main heroine of the cult film Pulp Fiction directed by Quentin Tarantino. It's noteworthy that this year the film celebrates its 25th anniversary; this is why it gained its popularity anew. For the image you will need a wig - dark-haired bob, a white blouse and black bell-bottoms. For greater similarity you can learn how to dance cool twist.
Renata Klein (Big Little Lies)
Renata is one of the main characters in the Big Little Lies series and here she comes demonstrating us an elegant iconic look, which can suit any girl. To pull this off will require wearing a shiny wine-red dress or cloak with knee-high black boots (including leather) and a metallic belt. One can also apply a bright makeup such as red lipstick.
Annabelle
Annabelle is a porcelain doll, the main character of homonymous movie "Annabelle". She's considered to be a prototype of a seven-year old girl who died from an intended murder and since then possesses an evil spirit who tries to get revenge. To create this image, you will need a white cotton dress with a red belt of satin ribbon, you should also make a frightening makeup (e.g. white skin, accent on dark eyes) and braid hair, also using red ribbons as elastic bands.
Corpse Bride
Corpse Bride is a character of animated dark fantasy film directed by Tim Burton. The most important attributes of this costume are makeup (deathly pale skin, black eyebrows, blue eyeshadows and expression of despair on the face), blue wig and a white dress that's similar to a wedding one. You can also put a veil and headband with flowers on your head and take a bouquet of dry or artificial flowers in your hands. Brrr!
Catwoman
Catwoman is a fatal beauty and superhero created by DC Comics. She was a whip-carrying burglar with a taste for high stake thefts. The image is quite symbolic, as it doesn't present any other colour except black. To create this fantastic image, you will need a black jumpsuit or a tight black suit (trousers + turtleneck for instance), black leather belt, high leather boots, mask on the face which actually reminds Zorro's one (you can carve it out yourself) and headband with cat ears. You can also find black translucent gloves.