Top 10 Books Worth Reading At Pokrovka's Library
Here are some of the most fascinating books that can be found in the library of HSE's campus at Pokrovsky Boulevard.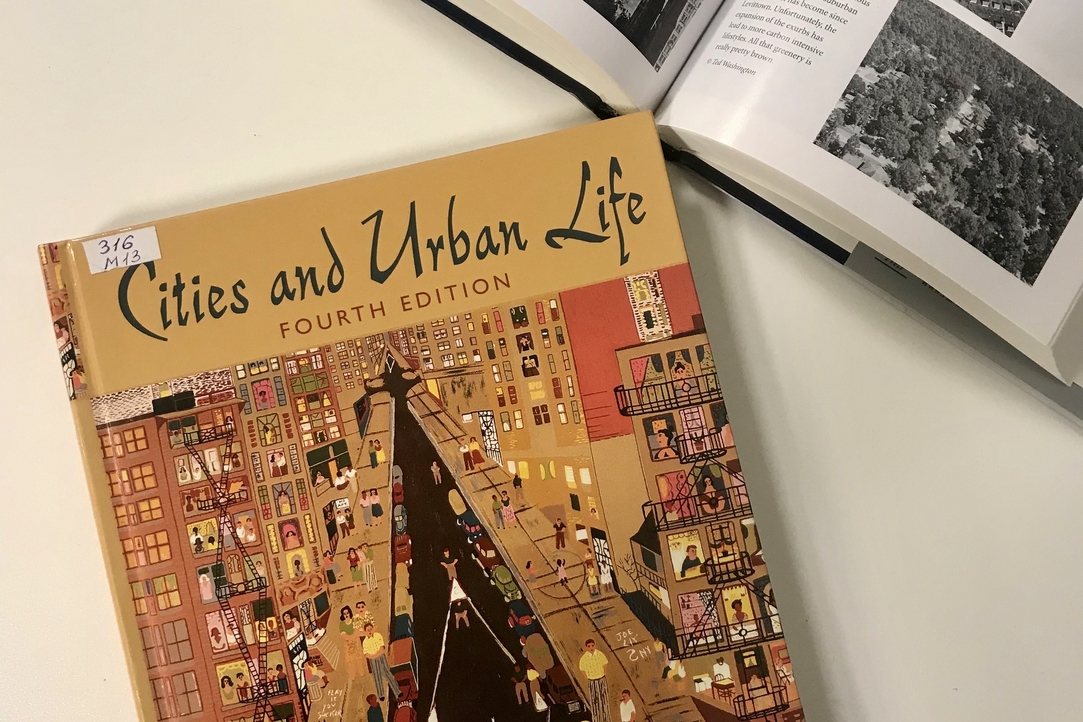 The more books you read the more you learn. Check our list.
The Mapmakers' World: A Cultural History of the European World Map by Marjo Nurminen
This is a perfect pick for those who are interested in the world around us and our perception of it. Through more than 300 maps from various museums, private collections and libraries the story of discovery and cartography is told on the pages of this book. Stellar quality prints enhance the experience, so you're guaranteed to have an amazing time!
Cartographies of Time: A History of the Timeline by Daniel Rosenberg and Anthony Grafton
This book describes and shows the various ways time can be represented graphically, it contains many different maps that depict this interesting and complex concept. It covers the most interesting maps of historical events both from the past and the present. "Cartographies of time" is perfect for anyone who enjoys both history and cartography!
Japan. A-Z (encyclopedia) by Perfilyev Vasiliy
If you are interested in Japan and its culture we highly recommend you to check out this book. It contains articles that cover diverse themes such as cultural heritage, modern state of the country and biographies of famous historical figures. The encyclopedia is written by journalists that are familiar with Japan, so all the information is told in accessible language. It's the quickest way to learn about the country without getting bored or having to look through hundreds of books and websites!
Why: A Guide to Finding and Using Causes by Samantha Kleinberg
This book focuses on improving the ways people think critically about things, specifically, the ways they understand the causes of different events that occur throughout their lives. It takes the readers through the process of understanding causality step by step. This book is for anyone who is interested in understanding this world and its processes better in logical, scientific ways.
Corporate Video Production: Beyond the Board Room (And Out of the Bored Room) by Stuart Sweetow
This book is perfect for people interested in corporate videography. It teaches its' readers to make impressive corporate videos, takes them through the tiring process of producing such videos. It describes every stage in detail: from scriptwriting to editing, from taking interviews to making eye-catching designs. It is an updated edition, too, which contains relevant and new information.
Ogilvy on Advertising by David Ogilvy
If you're interested in advertising, this book is the best of the best. "Father of advertising", David Ogilvy, shares his knowledge about successful advertising. This book will teach readers everything they need to know if they want a career in this popular field: from the importance of research to practical advices on getting a job and choosing the agency.
Cities & Urban Life - 4th edition by John Macionis and Vincent Parrillo
This book is a great choice for anyone interested either in urban sociology or urban anthropology. It is incredibly detailed and easy to comprehend at the same time. Written by two well-known researchers, it is one of the most complex and interesting works in the field of urban studies you can find.
Triumph of the City: How Our Greatest Invention Makes Us Richer, Smarter, Greener, Healthier, and Happier by Edward Glaeser
It's common knowledge that urban living has negative consequences in mental and physical health due to pollution and lack of personal space. However, Edward Glaeser in his book argues that the city is the most beneficial and fitting form of living for humans, backing this thesis up with historical facts and evidence from across the globe. "Triumph of the city" is one of the most renowned works in the field of urbanism, making it a must-read!
Revolution Stalled: The Political Limits of the Internet in the Post-Soviet Sphere (Oxford Studies in Digital Politics) by Sarah Oates
This study is highly recommend for anyone interested in politics in contemporary society. It delves into extended analysis of the internet's influence on political protests and the ability of authoritarian leaders to control the information sphere in the age of networks and online communities. The country that the study is based around is Russia which makes this book all the more interesting
Russia: A History by Gregory Freeze
Whether you are an international student or a citizen of Russia, you will certainly be interested in this retelling of the country's history. The book covers the period of over 800 years: from tenth-century Kiev and Muscovy to the imperial Russia, Communism and present state of the country in the 21st century. Seeing all of it through the eyes of an American historian is what makes this work unique and noteworthy.
Hope you'll enjoy the books!
Text by
Natalia Alexandrova and
Ksenia Ilinykh