Ball SHEM. Vintage Dance in Tsarist Capital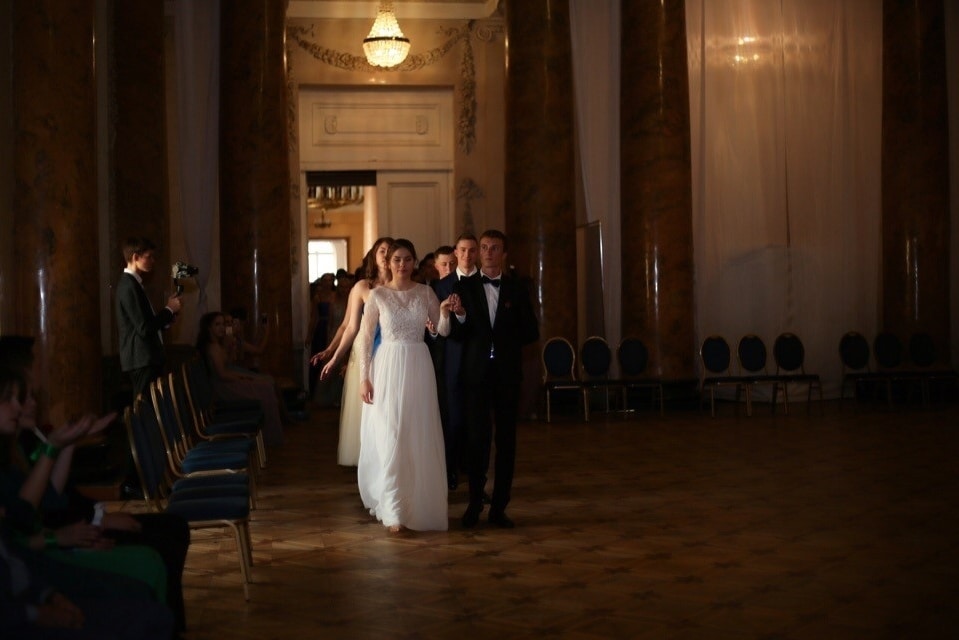 Ball SHEM is an annual summer ball for students from the programmes of Economics, Management, and Logistics.
SHEM is an acronym for Russian name of the School of Economics and Management - "Shkola Economiki i Menedzhmenta".
This year the ball was held on June 12 at the Central Museum of Communications. The magnificence of the decor, the severity and lightness of the architectural lines of the Great Parade Hall underlined the importance of the event and added it additional charm.
At the ball, each girl felt like a real princess, and each boy tried on the role of an intelligent gentleman.
The guys visit the ball to plunge into the times of the 19th and 20th centuries, to feel like a part of something great, to unwind, take a break from studying, communicate with the guys, just enjoy the beauty of everything that happens.
HSE Illuminated asked one of the participants of the ball about her impressions.
HI: Marina, why did you decide to go to the ball, tell me how it was?
Marina: I went to the ball last year, I really liked it, and decided to repeat this experience.
HI: Have you danced ballroom dancing before that?
Marina: Last time I danced when I was 6.
HI: Did you like the ball this year?
Marina: Yes, I liked it very much. I remember the guys - vocalists, they all sang very beautifully.
HI: Did you feel as if you were in the Tsarist Russia from the 19th and 20th centuries?
Marina: Not only felt, I've lived through those emotions.
HI: Will you go to the ball next year?
Marina: If it happens, I'll be happy.
Text by
Emil Ganiyev