Programme "Applied and Interdisciplinary History «Usable Pasts»" Alumna took part in the Conference "Religion – Continuations and Disruptions"
Natalia Avdeeva presented her thesis research about the Mariavite Movement to the Conference's participants.
The 17th Annual Conference of the European Association for the Study of Religions (EASR), took place in Tartu (Estonia) at the University of Tartu from June 25 to June 29, 2019. Researchers of 49 countries took part in this conference, focused on different topics and approaches in History and Anthropology of Religion.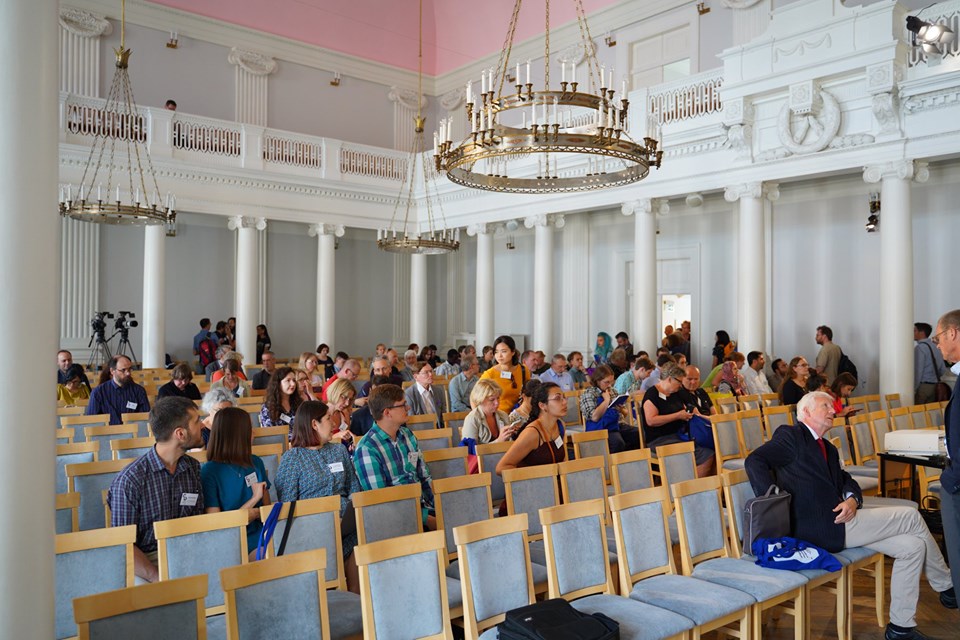 Natalia Avdeeva participated at the section, devoted to Contemporary Christian Churches. She is an author of the presentation "The Mariavite movement and Catholicism in Poland in the beginning of the 20th century". Natalia examined the emergence of this movement inside the official Church in a Russian part of Poland at the end of the 19th century, and factors, which led to its separation from Vatican in 1906.
After her presentation, Natalia received questions of other participants of the conference about her research and its printed and archival sources because the topic of the Mariavite movement is still not well-known, especially outside of Poland.
Earlier, Natalia also presented her study of prehistory of Mariavitism and features of its early mysticism at a conference "Religion and Communication", which was held in Minsk (Belarus) from 18 to 20 April 2019 and was organized by Belarussian, Russian and Ukrainian researchers.