HSE University – St. Petersburg Fosters Cooperation with the Netherlands
On the last Thursday, April 8, 2021, the Consul General of the Kingdom of the Netherlands in St Petersburg, Mr Lionel Veer and the Senior Expert of the Department of Press and Culture Ms Victoria Lourik paid a visit to HSE campus in St Petersburg.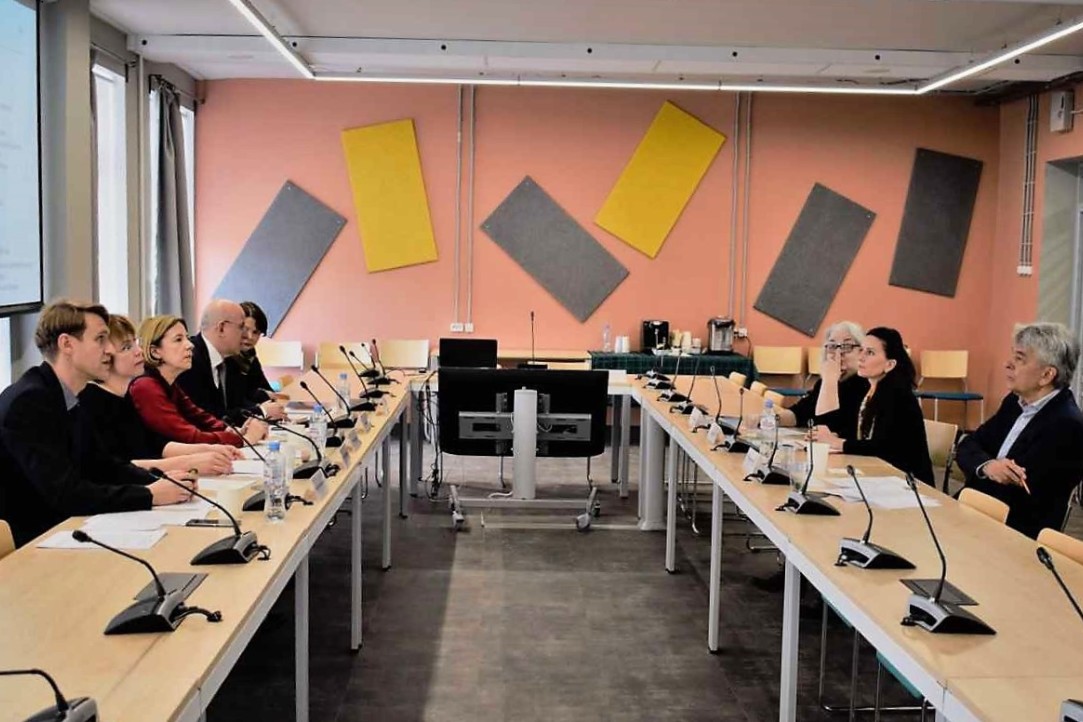 During the visit, guests had a meeting with the team of the campus represented by Prof Irina Shchemeleva, Prof Valery Gordin, Prof Elena Rogova, Ms Elena Vandysheva, and Mr Konstantin Platonov. Ms Zorina Myskova, the Director of The Hermitage XXI Century Foundation, also joined the meeting with the Consul General.
Following a brief introduction and catch up with campus news, the participants discussed current projects of the campus carried out in collaboration with the universities and institutions in the Netherlands. The parties gave a high appraisal of the project 'Youth as a driver of Museum Development' currently being implemented by the Laboratory of Cultural Economics with Hermitage XXI Century Foundation and supported by the Ministry of Foreign Affairs of the Kingdom of the Netherlands with University of Groningen, Tilburg University, Avans University of Applied Sciences, State Hermitage Museum, Hermitage Amsterdam, Museum Boijmans van Beuningen, and Zuiderzeemuseum as main partners.
Currently, HSE University - St Petersburg cooperates with 6 Dutch universities facilitating student and faculty staff exchange and enhancing research abilities of the campus; the campus also liaises with Dutch universities by Erasmus+ and QTEM, and takes part in projects and events of Nuffic NESO Russia. Thus, professor of the Department of Theory and History of Law and State of St. Petersburg School of Law Mikhail Antonov recently took part in Dutch Science Talks as an opponent in an online lecture of a Dutch professor on harmonization of law in Europe.