Be proactive! Internship in the business incubator "Ingria"
In March, the annual pre-graduate practice of 2nd-year master's degree students ended. Students shared their impressions about the practice, tasks and about the Ingria business incubator, which has been a partner of the St. Petersburg HSE for almost 5 years.
Business incubator "Ingria" is a structural unit of the "Technopark of St. Petersburg". High-tech projects receive the necessary support for further growth here. The business incubator was created in 2008 and during this time has helped more than 720 startups to take their first steps in the market, to form a professional team, to obtain investments, and to find customers.
Currently, there are 80 residents working in the incubator in various fields. The business incubator "Ingria" helps startups to attract young specialists for internships or to join their team.
The Career Development Center talked with Maria Kalinina, a consultant for projects on interaction with universities and partners of the Ingria Business Incubator, about the experience of interaction of the Technopark with students of the St. Petersburg HSE during practice.
Many employers are reluctant to take students for internships and are not ready to work only with graduates. However, you have been a reliable partner of HSE for several years. What is your secret?
Since we work with startups, where the team consists mostly of young active people, there are no problems with arranging internships for students. Everyone understands how difficult it is to start your career without experience. In addition, in startups, especially at the initial stages, the team can be very small, and there are many tasks. Students greatly help to relieve the startup team of various issues.
Which HSE programs do your most frequent interns come from?
Based on our experience from previous years, students from the "International Business and Management" and "Political Science and World Politics" programs most frequently participate in internships at the Technopark.
What interesting experiences and skills can Technopark offer to students?
We believe that the most important skill that students can gain during internships is communication. Being able to find common ground with colleagues and partners, not being afraid to offer their ideas and express their opinions is very important in the modern world. Even during internships, students can make a significant contribution to the project, as an external perspective can greatly help in generating ideas and improving processes within the team. Working in a young team helps students loosen up and practice their communication and professional skills in a comfortable atmosphere.
Last year, many foreign companies left Russia. How much did this affect your work?
Undoubtedly, the structure of our work in the international direction has changed. However, we still value foreign partner companies. At the moment, both we and startups have changed the vector of international activity. We continue to work with those companies that are ready to interact with us and develop cooperation in new regions. However, we had to suspend some joint projects, so the number of residents who accept foreign students has significantly decreased.
What is the most challenging part of working with students?
The most challenging part of working with students is finding internships that match their experience and education. Since we try to arrange internships for as many students as possible with our residents, there are cases when students undergo internships not in their field of study. However, it often happens that an internship not in their field helps students discover new career development opportunities and helps them choose their future path.
Otherwise, students easily perceive and work with any information, and there are no problems with that.
Which students (from which programs or competencies) would you recommend to come to you for an internship?
Currently, skills and experience are more important than specific education. Therefore, even if a student has no work experience, we recommend always adding any projects they participated in during their studies to their resume, with a description of achievements and results of their work in the project.
Since we work with startups, students with experience in sales, design and marketing, as well as students with IT skills (development, data analysis) are in high demand.
What advice would you give to our students?
Be proactive. If you really want to get an internship or a job in a specific company, do not be afraid to write to official addresses and use contacts that are available in the public domain. Any company welcomes initiative, especially from ambitious students with burning eyes. If the organization you need holds face-to-face or online events, be sure to attend them and try to be active to communicate with employees and build further interaction. We at the Business Incubator always pay attention to active students who undergo internships with us or our residents.
I would like to add that we welcome students not only for internships. We organize many public events that are free to attend. For example, we recently launched a regular in-person event called Random Pitch. This meeting is designed for projects that are just starting out and want to practice their pitch. Come and get to know us, participate as a listener or even present your own project. And if you want to hear more mature projects, we invite you to our regular online event called Startup Lynch, which takes place on the last Friday of every month. We publish announcements for all events on our website in the Events section.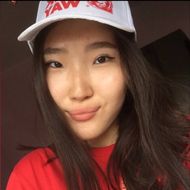 Tsymzhit Sambueva, a second-year student of Master's Programme «Business and Policy in Modern Asia»:
I really enjoyed my internship at the Ingria business incubator. I worked with the startup Robbo, which was originally based in St. Petersburg but then expanded internationally to China, Finland, and other countries. It was interesting to see how things worked from the inside, and it helped me in my professional development.
I was responsible for managing Chinese social media, was involved in writing and evaluating content from the perspective of Chinese consumers and understanding how they perceive information. We had courses on cross-cultural communication in our master's program, and I was able to apply gained theoretical knowledge in practice. I was able to combine my two interests: marketing (promoting social media) and cultural peculiarities of Asian countries.
Tsikplornu Bright Elorm, student of Master's Programme «International Business»:
My first internship at Technopark was as a research intern for the RESPECT TIME app, and my second was as a marketing intern for ROBBO JSC, a partner company of Technopark.
The studies office put me in touch with the internship coordinators for both the scientific and research internship and the internship to gain experience in a professional setting. Ingria Business Incubator's consultant for work with educational institutions requested my résumé and answers to a few questions about my background and the value I could bring to the company through an internship. After sending in my application materials, the HR managers got in touch with me to have me sign a Non Disclosure Agreement. During my internship with the RESPECT TIME app, I helped create a strategy for expanding the company's presence in Africa by conducting research into potential customers and developing a mobile app tailored to their needs. During my second internship, at ROBBO, I worked in the marketing department, where I came up with and presented fresh ideas for social media campaigns. keeping an eye on all of the major social media sites for breaking news, innovative concepts, and user reactions.
Studying abroad allowed me to hone my skills in conducting global market research and analyzing international company models. Learning to multitask and use initiative is a common theme in classes at HSE, so that aspect of the curriculum proved to be quite useful as well.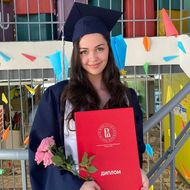 Diana Khairutdinova, a second-year student of the Master's Programme «International Business»:
I had an internship at the Technopark twice: the first time I found a vacancy in the chat of master's students for scientific internships, and the second time - on JobTeaser. I worked remotely in the marketing department. My main tasks were to create monthly event digests, analyze competitors and assist in managing social media. The most memorable task is the analysis of pre-accelerators of Technopark competitors for the winners of the UMNIK program. It was an applied task, the information was later used to improve the Technopark's own pre-accelerator.
Despite the remote work format, the Technopark team seemed friendly to me: they are quite young, so I did not feel excessive subordination and formality :), the atmosphere was pleasant. Also, all employees of the department tried to help with new tasks.