"Must Visit" List for the New Year Holidays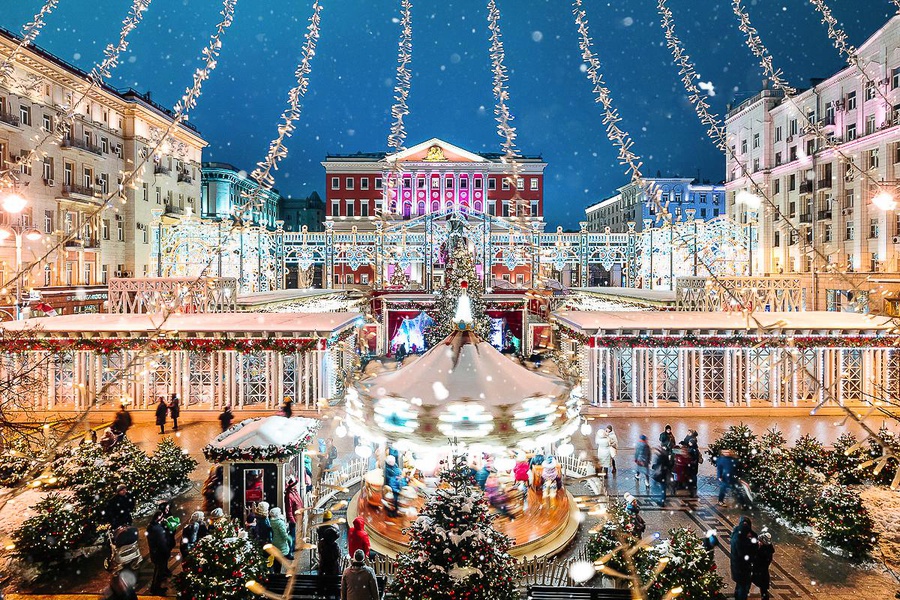 Everybody is looking forward to New Year holidays. It is an opportunity to meet family, friends or finally get some sleep, go to the cinema or just watch TV for fun.
However, everybody once thinks about how to diversify these days. What to do? Where to go? What to see?
We have made «must visit» list for you.
The skating rink
Yes, it's pretty banal. But how can you not go to the ice rink with your friends? There are a lot of ice rinks in Moscow. You can choose the one that is closer to home or to your favorite restaurant. If you find it difficult to decide, go to: https://kudago.com/msk/list/katki-v-moskve/
Ethnomir
On the territory of the ethnographic park-museum "Ethnomir" there will be a lot of entertaining programs for visitors on New Year holidays. There will be folk festivals with observance of festive New Year's traditions of different peoples of the world. Guests will meet Santa Claus, Snow Maiden and other magical characters, take part in outdoor activities and also in master classes for kids and adults. It sounds great!
Deer riding
You can't believe but there are places in Moscow where you can feel like Santa Claus and ride on reindeer. Moreover, there are several places in Moscow, so everyone will find something closer to him. Please note that in some places reindeer riding is possible only in appropriate weather conditions.
It is better to prepare for such an event and carefully read the weather forecast. If everything goes according to plan, it can be a great vacation for family and friends. Of course, such a trip will turn you to positive emotions on the New Year.
Christmas photo-shoot
New Year's Eve is the best time to take fairytale photos. It is especially great to organize a professional photo-shoot with the closest people. There are a lot of beautiful decorations for photos at this time in Moscow. For example, GUM, New Year's fairs, parks and many other things. Turn on your imagination, put on warm sweaters and run to take the most magical photos!
The theatre
If it's too cold outside, you can go to the theater. There's always no time during the year, but there's plenty of time on New Year holidays that you can spend not only having fun, but also for good. You can go to Christmas performances or «the Nutcracker» ballet to keep up the New Year's mood.
Excursion "New Year's Lights of Moscow"
On New Year night you can see all the main Christmas trees, enjoy ice sculptures and admire the festive illumination, walk around the Red Square and learn many interesting facts about Moscow. The guide will also tell you about the traditions and rituals of the celebration and suggest places for the best photos.
Of course, there are still a lot of different ideas where to go on New Year holidays but we have highlighted all the most interesting things for you!
Text by
Anna Volkova