7 Places for Students to Visit on the New Year's Eve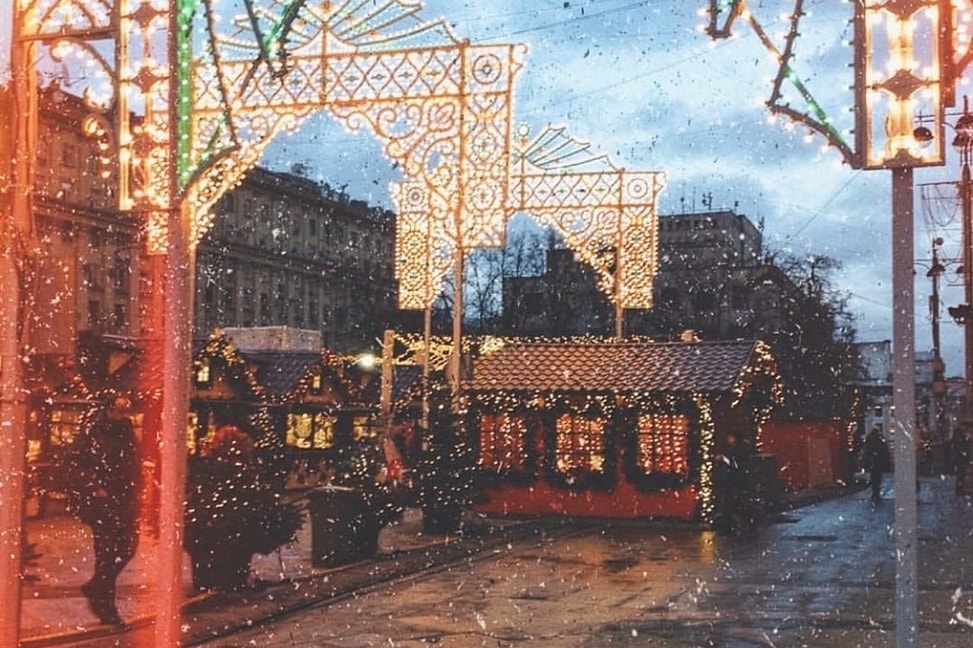 Many people want to recharge their batteries and feel the atmosphere of the coming New Year. There is a lot of amazing and marvelous places for students in Moscow.
Take a break while preparing for the exams and, of course, after them, go for a walk and breathe in fresh air. According to the studies, oxygen enriches brain cells in order to make human brain work twice as fast.
Walk to the nearest coffee shop. Believe me, this will really cheer you up! For example, in Starbucks there are many delicious New Year drinks, such as pumpkin-spiced latte, gingerbread latte, walnut iris latte and marshmallows hot chocolate. The New Year's background music really conveys a fabulous atmosphere.
Skating rink (Gorky Park or GUM)
What a winter without a skating rink! It is great, beautiful and atmospheric place for a large company. In Gorky Park and GUM, there are the best winter skating rinks for amateurs. Loud music and laughter entertain you.
Red Square Winter Fair
You must go here to get energy, vitality and good mood. People from all over the world are drawn to this place. Here you can buy excellent New Year decorations for the Christmas tree or eat delicious food and ride on the carousel.
Tverskoy Boulevard Winter Fair
Another very atmospheric place for a true lover of shopping and Christmas mood. Buy hats and mittens, taste honey or snacks.
Sparrow Hills (Vorobyovy gory)
Stock up on hot tea and dress in warm clothes, because it is a tradition to walk around these places on the eve of the holidays.
Starbucks (Myasnitskaya Street, right next to the main HSE building)
The most delicious tea and coffee are here! Enjoy wonderful music, hot drinks and indescribable atmosphere of this place. Nice staff and seasonal drinks are what you need!
Nikolskaya street (Capture the moment by taking a photo under the lights)
The center is truly beautiful in December. Here you will see a lot of jewelry, folk songs and wonderful souvenir shops that will not leave you indifferent. Nikolskaya street is the most popular street in Moscow.
Victory Park (Visit the amazing exhibition of ice sculptures)
What a New Year and Christmas without ice sculptures! Buy a ticket and enjoy the beautiful creations of the winter season. Here you can take cool photos and have fun with friends.