The Best Panoramic Views Of Moscow
Evgeniya Golovkina and her favourite places in Moscow.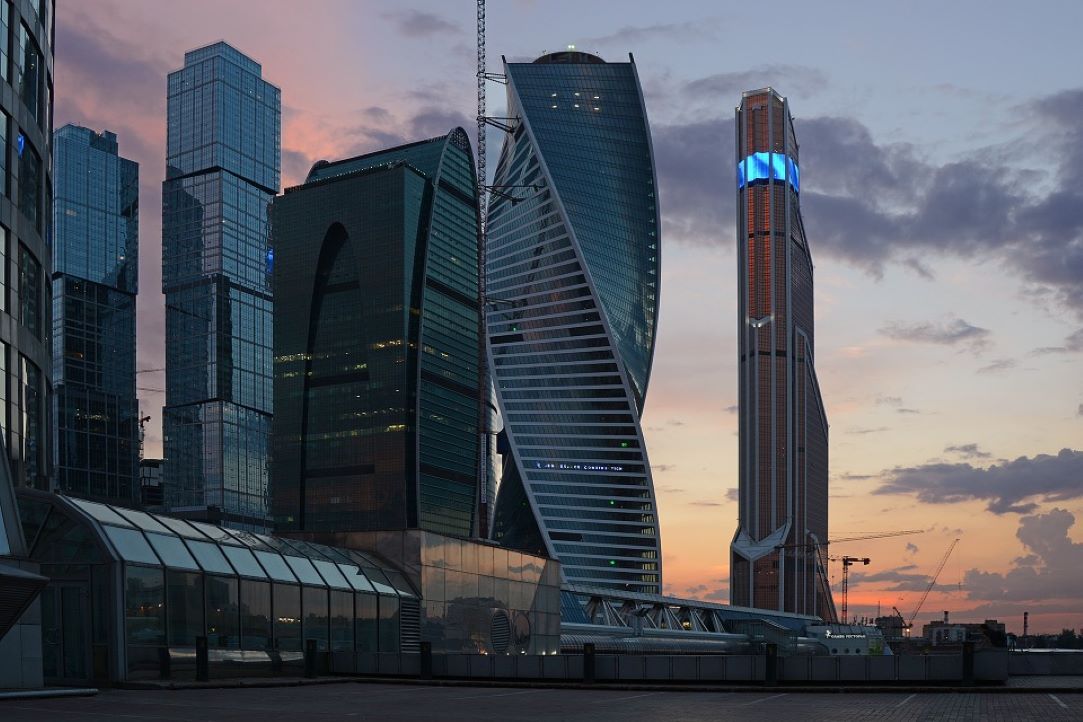 Have you been wondering about the best places in Moscow to enjoy a picturesque view of the city? If the answer is yes, then you are reading the right article.
I was born and raised in Moscow, and I cannot describe how much this city means to me! So, I would like to share with you top 5 of my favorite spots to enjoy the views of Moscow.
Sparrow Hills or Vorobievy Gory
The first place in the list is Vorobievy gory (Sparrow Hills). It is very close to the building of Moscow State University (one of The Seven Sisters that was designed in the Stalinist style). Sparrow Hills has been a favorite point for many Russian poets and writers. The name 'Sparrow' comes from a village that was located in that area many years ago. It is a favorite spot for Muscovites to watch fireworks, for example, on the Victory Day.
You can see almost all of the central part of Moscow, including well-known Luzhniki stadium, Moscow-City skyscrapers, and more buildings of The Seven Sisters. The viewpoint is located 15 mins walking from Vorobievy gory metro station.
Moscow City
Moscow City is the International Business Center of Moscow (MIBC), also called Financial District. Here you can enjoy the most amazing view on Moscow skyscrapers, take a metro Vystavochnaya station to see the latest high-rise developments. In these beautiful buildings you can find business centers, residential spaces and shopping, entertainment areas, many restaurants, bars and hotels. If you want more than just seeing these magnificent buildings from the outside, there is an opportunity to go up and even see a better view of the whole Moscow. There is the highest observation deck in Europe which is located in the Federation Tower building on the 89th floor. You can check entrance fees and opening hours using this link: https://pnr360.ru
Central Children's Store at Lubyanka
Central Children's Store at Lubyanka, the main children's department store of the country, is located in Lubyanka and Kuznetsky most. It was reopened after reconstructions in 2015. Nowadays, there are many opportunities not only for children, but also for adults as well to find something interesting to do, besides shopping there is a good cinema, where you can find films in original languages, see a collection of soviet toys, watch a laser show that takes place every hour, and the most interesting thing to see is the view from the roof of Central Children's Store, once you get there, you will see a picturesque panoramic view on the Polytechnic Museum, Kotelnicheskaya Embankment, Moscow Kremlin. To find out more information about opening hours and activities to do use the link: http://en.cdm-moscow.ru
Ostankino Television Tower
The Ostankino Tower in northern Moscow is a television and radio tower in Moscow. It is 11th tallest free-standing structure in the world. There are two observation decks in the tower where you can assess if you buy tickets. The glassed deck (337m) and the open observation deck (340m) you can visit only from April to October. There is a multimedia museum in the tower, which is very interesting to visit if you are interested in TV, radio and broadcasting systems in general. To book tickets and read more about the tower visit this website: https://en.visitostankino.ru
The observation deck of the RAS (Russian Academy of Sciences)
Surprisingly, this spot is not well known between tourists, although, it is very famous between Muscovites. I always come here with my friends to watch the sunset, because I think it is extremely beautiful during the night. The address of this spot is 32a bld. 1 Leninsky Prospekt. It is free and is open all day long. I love the view on Moscow City and on Luzhniki stadium from this place. If I had to choose my favorite spot in Moscow, that would be my number 1 place.
Text by
Evgeniya Golovkina