Moscow Forests: Feel The Beauty Of The Nature
Ilona Andrabi invites you to walk through Moscow forests.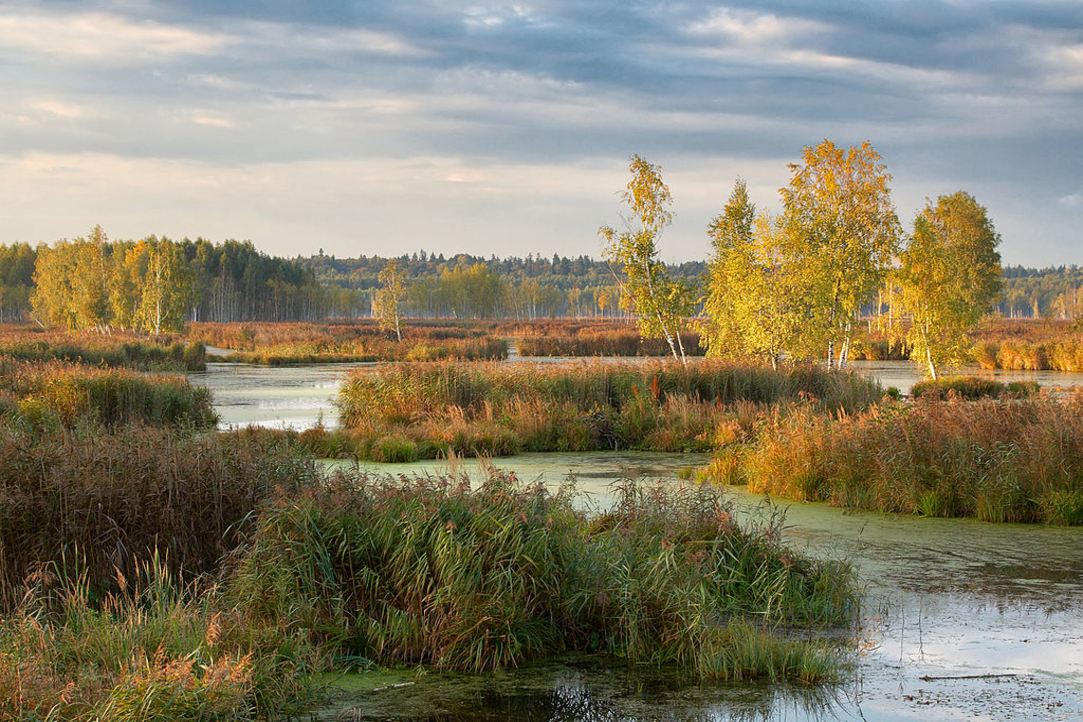 Each of us once get tired to the extreme that we start wondering how it can be possible not only to restore strength and improve health, but also to spend time with benefit for the soul and body for a short period of the weekend.
Perhaps many of you have tried different types of outdoor activities and know how to diversify the end of any week, but nothing can ever replace simple walks in nature.
If it seems to you that it is simply impossible to walk through the real forest in Moscow, listen to the birds and enjoy the clean air away from the bustle of the city, and you are tired of typical parks with curbs and benches at every step, then you are very mistaken. There are many special places in the capital, distinguished by their unspoiled beauty and wild nature unshackled by anything. These are oases of country life right in the middle of the city, many of which are unknown to majority. So, in this article I would like to consider some of the three largest and wildest parks in Moscow for everyone who is tired of constantly being in the heart of metropolitan life.
Bitsa Forest
This forest-park zone is located in the south of Moscow and extends to as many as 2208 hectares of land. Just imagine: giant forests in the city! The Bitsa (Bitsevskiy) forest is distinguished by the absence of any infrastructure, it completely coincides with everyone's ideas about the "fairytale Russian thicket": at any time of the year everybody can feed birds and squirrels here. Those who are lucky especially can meet other forest inhabitants, such as moles, mouse voles, hedgehogs and even capercaillies. Do not be afraid if you encounter wild dogs on your way: they are old inhabitants of these parts and are very friendly to guests.
The Bitsa Forest is perfect for sports such as jogging or Nordic walking. Here you can easily organize a picnic and fry kebabs in special places. This place is also suitable for privacy: the park has many little-known paths. The main thing is not to get lost. In addition, it is within walking distance of the metro, so getting there is not difficult.
How to get there? The Bitsevsky forest is located next to metro Yasenevo, metro Novoyasenevskaya, metro Bitsevskiy forest and metro Annino.
Elk Island
This magical place is located in the north-east of the capital, stretching for as many as 120 square meters. Elk Island is one of the first national parks in Russia, a specially protected natural area. Several rivers flow directly into the park, such as Yauza and Pekhorka. In addition, there is also a river with a very bizarre name - Elk.
It is important to note that this place is suitable for anyone to relax. The entire territory of Elk Island is divided into three main parts. The first is a territory for mass visits and relaxing walks, it is equipped with benches, clean paths and other infrastructure. This option is ideal for solitude and measured relaxation. The second is a special area for sports. Running tracks and fitness equipment are provided here. Even the most athletic readers will find something to do here! And finally, the third - a protected area where wild animals live, in need of peace and security. Access to this territory is partially limited.
For lovers of flora and fauna it will be especially interesting here: in the park, moose and even sika deer are still often found. Nature here seems closer than usual: squirrels are not at all afraid to eat from their hands, and birds sit on their shoulders. Often guests are greeted with very rare plants, they are usually specially designated and protected. Be careful, do not step on a small green miracle!
How to get there? Elk Island is located near the metro stations Medvedkovo and Babushkinskaya, you can also quickly walk on foot from the station Los' Yaroslavl direction.
Botanical Garden named after N.V. Tsitsin RAS
The territory of this forest park zone is also vast, the park occupies approximately 330 hectares of land. Unlike other similar places, the Botanical Garden harmoniously combines the convenience of infrastructure and the beauty of unspoiled nature. Initially, the park was created to reserve rare plants, so for those who like to diversify their usual walks, thematic natural areas are provided here, such as the Japanese Garden, which fills the air with the smell of sakura in the spring and surprises with its stone gardens, or the Orangery, where everyone can enjoy the majesty of giant palm trees, unusual ferns and other tropical plants.
One cannot but say about the most beautiful reservoirs of the park: on the territory of the Botanical Garden you can admire three large lakes that have long become a cozy home for ducks, gulls and swans. Any guest can feed them with their hands and make a lot of memorable photos. Sports enthusiasts will not be bored here: the park is equipped with special jogging paths, as well as bike rental. In winter you can also skate here, so you will never be tired of spending time here!
Often picnics and photo shoots are organized in the Botanical Garden, because this place does not leave anyone indifferent with its beauty and balance between urban grooming and the charm of a fresh forest. Many visitors here regularly feed squirrels and hedgehogs, they are completely not afraid of people and are always friendly. Perhaps you are especially lucky and you will even meet an otter. Just do not forget to take a picture of it, and be sure to come and visit, you will not regret it!
How to get there? The Botanical Garden is within walking distance from metro Vladykino and metro VDNH.
Spend your weekends profitably, relax and remember, even in the capital there is a place of untouched wildlife.
Text by
Ilona Andrabi