Happy Day of National Unity
Maria Kulagina knows where to go during the first November holidays.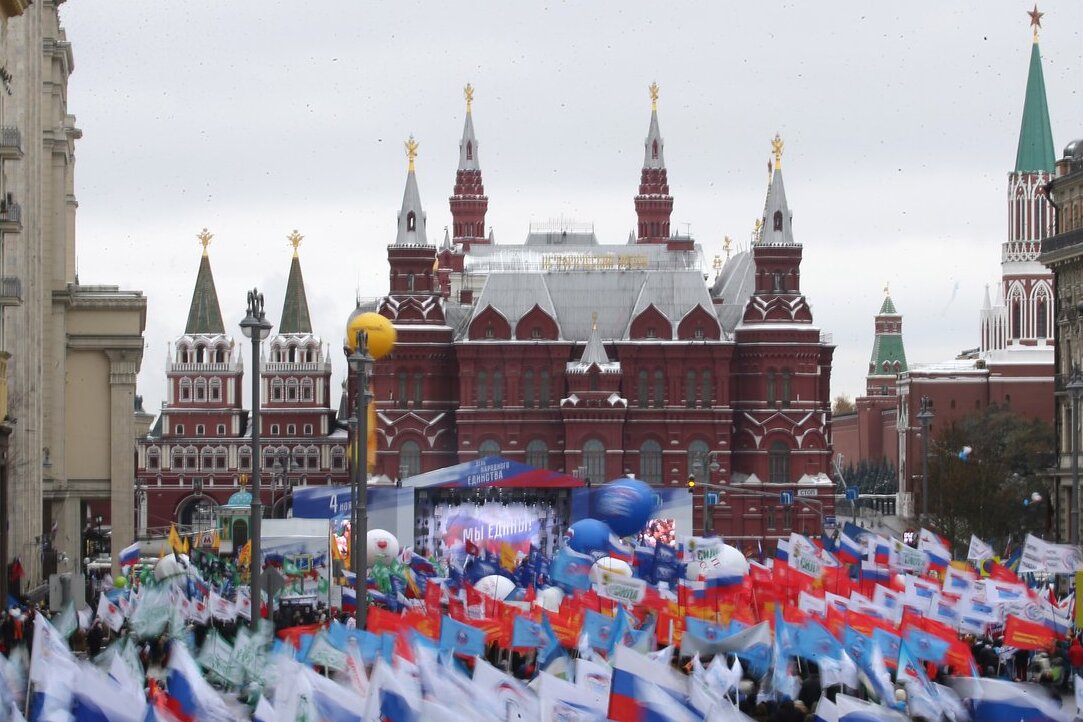 National Unity Day s celebrated in Moscow and other Russian cities on November 4, 2019.
The program of annual holiday is especially bright and magnificent in the capital. A lot of patriotic events are organized every year. Such as handicraft fairs in the squares, workshops for adults and children in the parks and different concerts and shows all over the city.
This year's program of events includes acquaintance with traditions of the Russian peoples, useful workshops, immersive performances, treats and much more. Do not sit at home this weekend! You will have the opportunity not only to try dishes of different nationalities, but also to cook them. In three days will be held more than 50 cooking classes.
On Orekhoviy Boulevard, will be baked an open Siberian pie with berries and shaped traditional Tyumen dumplings with cherries. Moreover, guests can cook cod in batter according to a recipe from Murmansk.
Workshops start at 13:00 on November 2 and end at 19:00 on November 4.
You can have a look at timing of the workshops on Orekhoviy Boulevard at the following link: https://moscowseasons.com/event/masterim-traditsionnye-igrushki-i-gotovim-bliuda-raznykh-regionov-rossii-na-orekhovom-bulvare/
An Architectural Studio will open on Revolution Square, where guests can make their own art objects in the shape of buildings that will decorate the exhibition stand. Creative groups will also perform there for the whole day. Both adults and children will be able to participate in street fun.
Schedule of activities on Revolution Square can be found here: https://moscowseasons.com/event/kukhnia-rossiiskikh-regionov-arkhitekturnaia-studiia-i-iarkaia-kontsertnaia-programma-na-ploshchadi-revoliutsii/
In the "House of Painting" on Shkolnaya Street, visitors will walk through the origin of ornaments, specific to the different regions of our country. And, if someone loves active entertainment, then they may be interested in national sport games.
Look here for details: https://moscowseasons.com/event/tvorcheskie-i-kulinarnye-masterskie-na-shkolnoi-ulitse/
Numerous concerts will take place at Moscow parks on which pop stars, dance and music groups will perform in the evening of the National Unity Day.
Street theatres and cover bands will perform on the stage of Izmailovsky Park and Fili Park. In Vorontsovsky Park, musicians will play traditional Russian instruments: the button accordion, balalaika, harp and the double bass. Performances will be held from 16:00 to 18:00 on November 4.
Unity Day is celebrated in Russia for the 15th time. The first celebration took place in 2005 and since then it has become an official day off for all citizens. Admission to each zone of the festival is free. So, everyone should try to break out of routine and become a member of an outstanding event of the Russian peoples!
Text by
Maria Kulagina