Unpopular Museums In Moscow That You Should Visit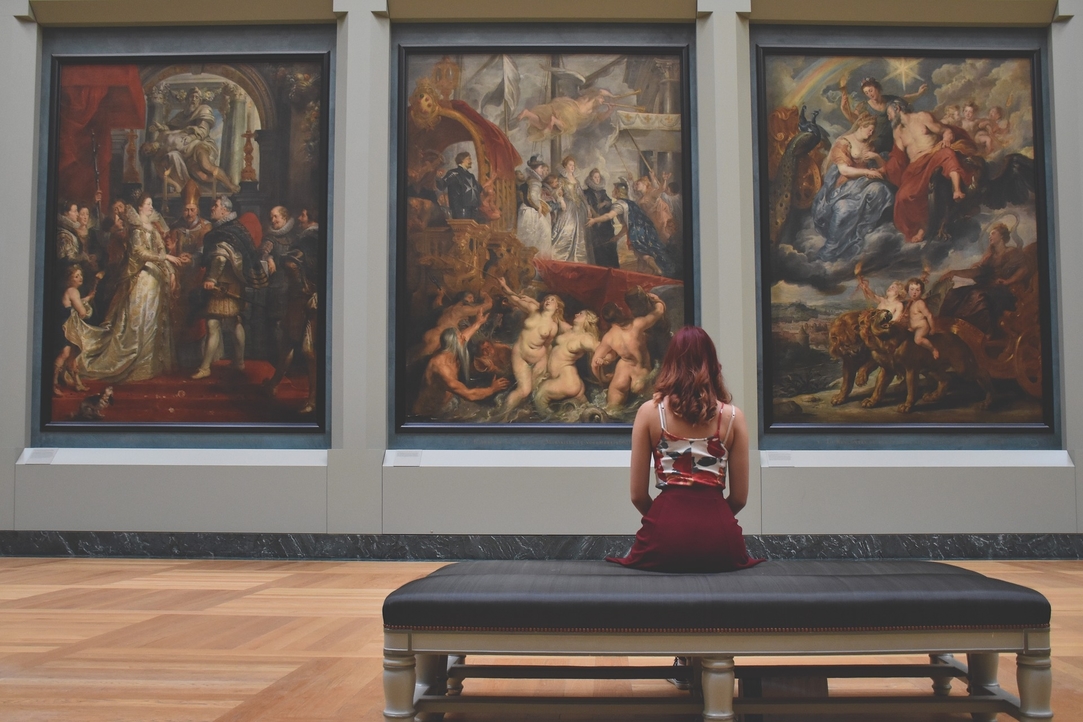 When you first come to our capital, it seems that the famous sights will never end. Indeed, you can walk for weeks around the city center and recognize new places from the pages of guides. But time goes on and you are not a tourist who came for a week anymore. You almost feel like a proud Muscovite! You walk the Red Square only if you need to take a shortcut and has already studied in detail the most unpopular paintings in the Tretyakov Gallery.
What to do if Moscow becomes too familiar and it seems like there is not much to do anymore? There is a simple solution – you can pay attention to museums, which ordinary tourists unfairly pass by. I suggest TOP 5 places where you can go when you think that you have seen every museum in Moscow.
Experimentarium
Leningradsky Prospect, 80/11
Open Hours: Monday through Friday 9:30 A.M. till 7:30 P.M.; Saturday and Sunday: 10:00 A.M. till 8:00 P.M.
Would you like to see the sound? Or learn to levitate objects with your hand? Or maybe you love to solve complex puzzles? Then this Museum is exactly for you. The Experimentarium presents an interactive exposition that covers the main areas of science. And most importantly, each exhibit can be touched, so you can try to find out how it really works. Unusual Museum is located at the metro station Sokol, and in addition there are discounts for students, who has the ISIC card.
Museum of Soviet Arcade Machines
Prospect Mira, 119, Bldg. 57
Open Hours: Tuesday through Sunday 10:00 A.M. till 9:00 P.M.; Monday - closed
Now in any smartphone you can install an infinite number of games and enjoy them anywhere. But before the only way to drive a virtual machine or shoot aliens were arcade machines. In the USSR they were placed only in special clubs where children came to play. The founders of the Museum decided to recreate the atmosphere and opened gaming center at VDNH (Vystavka Dostizheniy Narodnogo Khozyaystva). There you can learn not only the history of cars, but also play them. 15 tokens are already included in the ticket price, but it is hard to stop once you have started playing.
Museum of Chocolate and Cocoa History (MISHKa)
Lobatchika St., 1, Bldg. 1
Open Hours: Monday through Saturday 9:30 A.M. till 5:30 P.M.; Sunday - closed
For the sweet tooth a visit to this Museum will be a real treat. The exposition is open on the territory of the Red October plant - a real concentration of sweets. During the tour you can learn about the cultivation of cocoa beans, the history of chocolate and even look at the variety of packages. But the most interesting awaits at the end: each participant will try delicious chocolate directly from the conveyor. The tour must be booked in advance on the website of the Museum.
The Museum of Honey
Kuz'minskaya st., 10
Another unknown Museum is located in the national park Kuzminki on the south-west of Moscow. The Park itself fascinates with its beauty and everyone will be pleased to walk there. The center of the interesting Museum is the personal apiary of famous Russian aristocrats, more than 50 hives have remained to this day.
Now this apiary is a demonstrational one. Everyone can see the whole process of honey preparation: from nectar collection to honey bottling in the museum. In addition, you can see the equipment and instruments of beekeepers from different eras.
Museum of Apple Co. Technology
Skladochnaya St., 3, Bldg. 1
Tuesday through Thursday 5:00 P.M. till 9:00 P.M., Saturday 12:00 P.M. till 6:00 P.M., Saturday and Monday – closed
True fans of technology will be interested in the latest unusual museum from this list. Andrey Antonov has collected more than 100 Apple devices for the entire time of the company's existence. Now they are all displayed in a museum of Apple technology. It is interactive, so each exhibit can be touched. For example, you can take a selfie on the first iPhone or play computer games from the 90s. In addition, there is a wide range of literature related to the company. Even the founder of Apple, Steve Wozniak, who visited the museum several times, was impressed by such an extensive collection.
All in all, do not be afraid to try something new. It is really cool to feel in Moscow at home, but sometimes it is great to feel like a tourist again. Choose any museum from the list or find others yourself, visit them next weekend and you will have lots of fun!
Text by
Valeriia Smirnykh