A Week-off: Where To Travel in Russia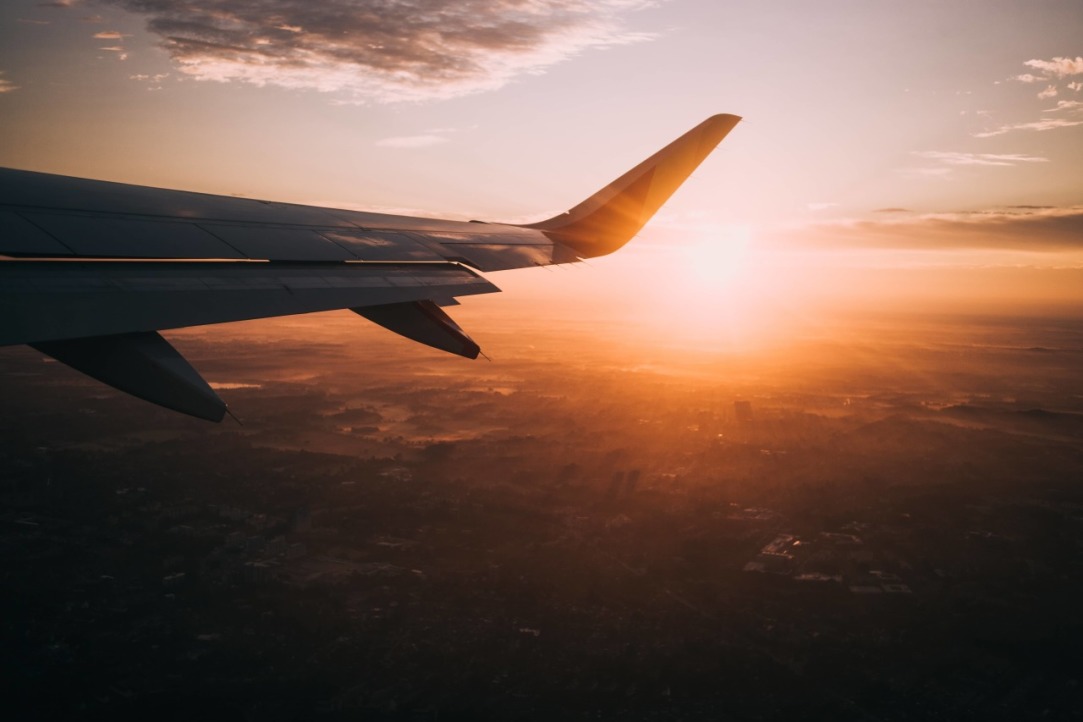 © Photo by Nils Nedel on Unsplash
International students coming to Russia don't always know much about the country. Moscow, Saint Petersburg and several Russian traditions are usually all they are aware of. However, Russia is the biggest country on our planet with unique flora and fauna, different cultures, ethnicities and history.
Today I would like to introduce some interesting places that are a must-see when in Russia.
The Golden Ring
Russian Golden Ring is a traditional route around Russian old towns to the North-East of Moscow where the most precious historic monuments are located. It is called "golden" because of astonishing churches with golden domes which have been well-preserved from the 12th century. There are 26 locations in the Golden Ring, so it will take nearly a month to take a look at all architectural sites of the 12-18th centuries there.
I suggest taking a 2-3 day trip around the cities close to each other in order to enjoy Russian culture and spend weekends with fun. For example, you can go to Rostov Veliky, Yaroslavl and Kostroma. Rostov Veliky is one of the oldest towns in Russia which was mentioned in the chronicle of the 862 year. Can you imagine how long ago that was?! The most remarkable heritage there is Rostov Kremlin where one of the most famous films «Ivan Vasilievich is changing his profession» was shot. There you can also taste a traditional dish ravioli with pike filling.
Let's now move to Yaroslavl – the city full of churches. There are 28 of them in the city. One of the most known is the Transfiguration Monastery where the murals have conserved since the reign of Ivan Grozny. Moreover, there is a museum-reservation with examples of Russian wooden architecture.
In Kostroma, Ipatiev Monastery is the place where tsar Mikhail became the first ruler among Romanov's dynasty in Russia. Moreover, this church is famous for conserving one of the most significant and antique documents about the history of Ancient Russia.
Kazan
Let's travel to Kazan, the unique city on the bank of the Volga River that amazes tourists who visit it. Kazan is the capital of Republic Tatarstan, part of the Russian Federation. Its culture and architecture shows that it stands between West and East civilizations.
The most extraordinary monument and appealing place in Kazan is the Temple of All Religions. It represents the mix of cultures because of various shapes, sizes and colors. It unites religions and people around it. We can't forget about Kazan Kremlin, the heart of the city. It's a white-wall fortress with humbling mosque Kul Sharif with the sky-blue dome, which is the symbol of Kazan.
The capital of Tatarstan is popular for its traditional dishes: pastry, honey chuck-chuck, ravioli, soups. It's a great city in Russia to feel the eastern culture and spirit.
Kaliningrad
Do you know what city is the most western city of Russia? It is Kaliningard which is the enclave that makes this place so special. It doesn't have boundaries with Russia and borders Poland, Lithuania and is washed by the Baltic Sea. For a long time, Kaliningrad (earlier Kenigsberg) was owned by Germany and finally became a part of Russia in 1946 after the World War II.
It is said that Kaliningrad is the city of amber and philosophers (Kant was born here). When you come to Kaliningrad, you should see a Fish Village (the trade and craft district in the center of the city), The Zoo (it was opened in 1896 and is one of the oldest and biggest zoos in Europe) and the World Ocean Museum (you'll see sea vessels outside and aquariums with fish inside). And of course, you can't forget about Kurshskaya Kosa National Park, the UNESCO World Heritage Site, that is a narrow sand strip stretching 98 kilometers. It joins several natural zones from deserts to forests and is called "museum of climatic zones".
Sochi
Russia expands through every natural area from arctic deserts to subtropics. One of the biggest cities situated in subtropical area is Sochi. Coming here you'll get the combination of sea coast and mountains. The climate is mild and pleasant, so it's comfortable to stay there during all seasons.
Sochi is a unique place since you can get from sunny beach to the largest skiing resort, where there's always lots of snow, in an hour. Besides mountains and the sea, Sochi is famous for its mineral springs (around 50 springs in Sochi), so it is the place where people come for therapies and sanitation. And also Sochi is well-known all over the world for its Olympic Games objects: great stadiums of various futuristic forms, sport tracks, and famous skiing resort "Rosa Hutor".
As you see, traveling around Russia is a great opportunity to experience different kinds of journeys. Russia is a multi-faceted country where you can choose whether you'd like to take excursions around famous historical attractions, take a walk in natural places or buying a package holiday to the seashore.
Text by
Liubov Zaytseva