Where To Hang Out After Classes?
Here are some of the most popular places in Moscow providing unforgettable parties. Kamilla Abutalieva on her choice of five top places, which Moscow students are to visit if they have an eye for original spaces.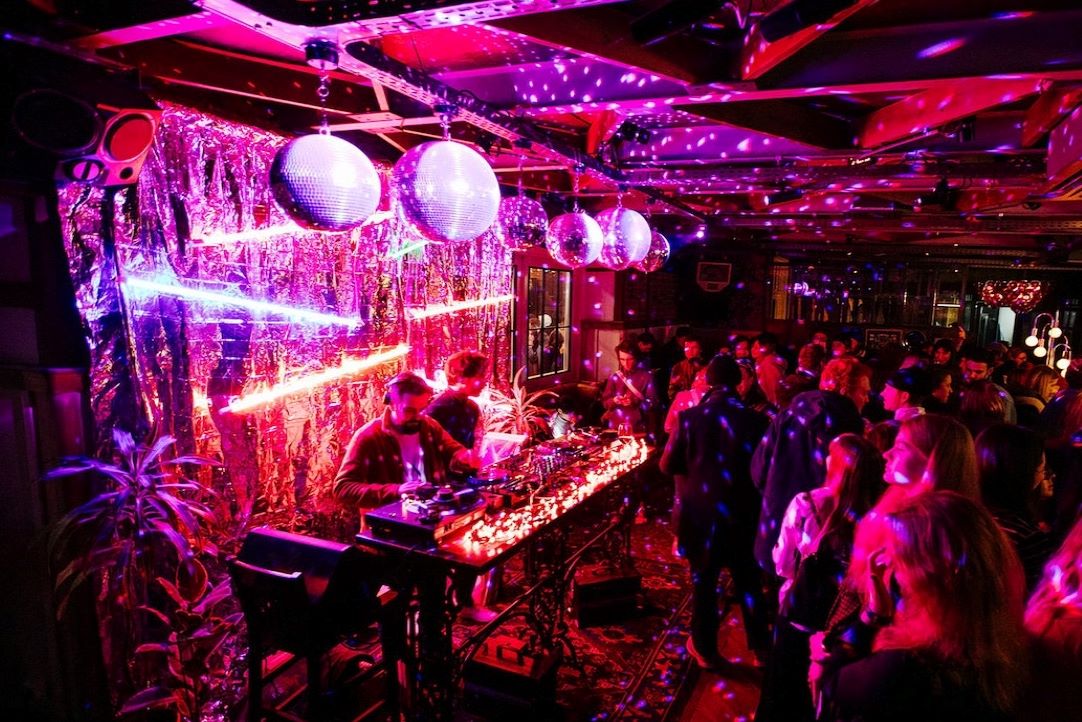 STRELKA BAR
Location: 14/5 Bersenevskaya Naberezhnaya, art-cluster «Krasny Oktyabr» («Red October»)
Working hours: Monday-Thursday 9.00–0.00, Friday 9.00–3.00, Saturday 12.00–3.00, Sunday 12.00–0.00
A creative space at the media, design and architecture institute «Strelka» is famous for its unusual interior with art-deco elements, Italian and Scandinavian design of 60-s and 70-s. The bar offers a wide range of cocktails and international cuisine. Moreover, its roof turns into a terrace with a view on the Moscow River in the summer period. Strelka Bar hosts Russian and foreign band performances, DJ-parties and stylized evenings at the weekend. If you consider yourself as a creative person interested in design and architecture this place is definitely for you!
ROVESNIK BAR
Location: M.Gnezdikovsky, 9/1
Working hours: Monday-Thursday, Sunday 9.00–1.00, Friday-Saturday 9.00–6.00
A new space near the Tverskaya station and HSE building in Gnezdikovsky alley has become one of the most popular places among students. The atmosphere here reminds a close-friends party with affordable drinks and invited musicians, artists and architects. The bar is designed in a colourful democratic style and divided into three zones: the stage, the area with a table for big companies, and the pink room where guests may exhibit their creative works.
COLLIDER
Location: Vyatskaya Street, 27/7
Working hours: on a 24-hour basis
Multifunctional area of «Collider» made in a modern design works as a 2 700 m² co-working on weekdays and turns into a club and event space at the weekends. The main emphasis is made on the author's cocktails, but you can also find European cuisine menu. The place is famous for its spacious event-hall, business-lounges, terraces and amphitheater. Lectures, film shows and famous DJ parties are often held in this area.
ZINZIVER
Location: Pokrovsky Boulevard 2/14
Working hours: Monday-Thursday 14.00–2.00, Friday 14.00–4.00, Saturday-Sunday 12.0-4.00
The bar located in the city center offers democratic prices for drinks. «Zinziver» is made in a distinctive Arte Povera design with bricks, collapsed plaster, rebar and old beams. There's also so called «Misanthrope corner» for those who want to spend time all alone behind a curtain. The specific atmosphere and great location of the space attracts many young creative people who are bored with luxurious interiors of many bars in Moscow.
LISITSA BAR
Location: Teatralny proezd, 3/3
Working hours: Monday-Thursday 14.00–2.00, Friday-Saturday 14.00–6.00, Sunday 14.00–0.00
Here you can attend music and fashion exhibitions and lectures, listen to live music and dance to DJ sets. The old fireplace and vintage furniture of 60-s have become a jewel in the crown of this space. The menu offers author's cocktails, club sandwiches and burgers. The bar is located in the heart of the city, a few steps away from Lubyanka Station and The Bolshoi Theatre.
Text by Kamilla Abutalaeva