Cultural Rest From Study: The Mariinsky Theatre
A short overview by Kseniya Gavrilova about one of the most well kown theaters in Saint Petersburg - Mariinsky Theatre.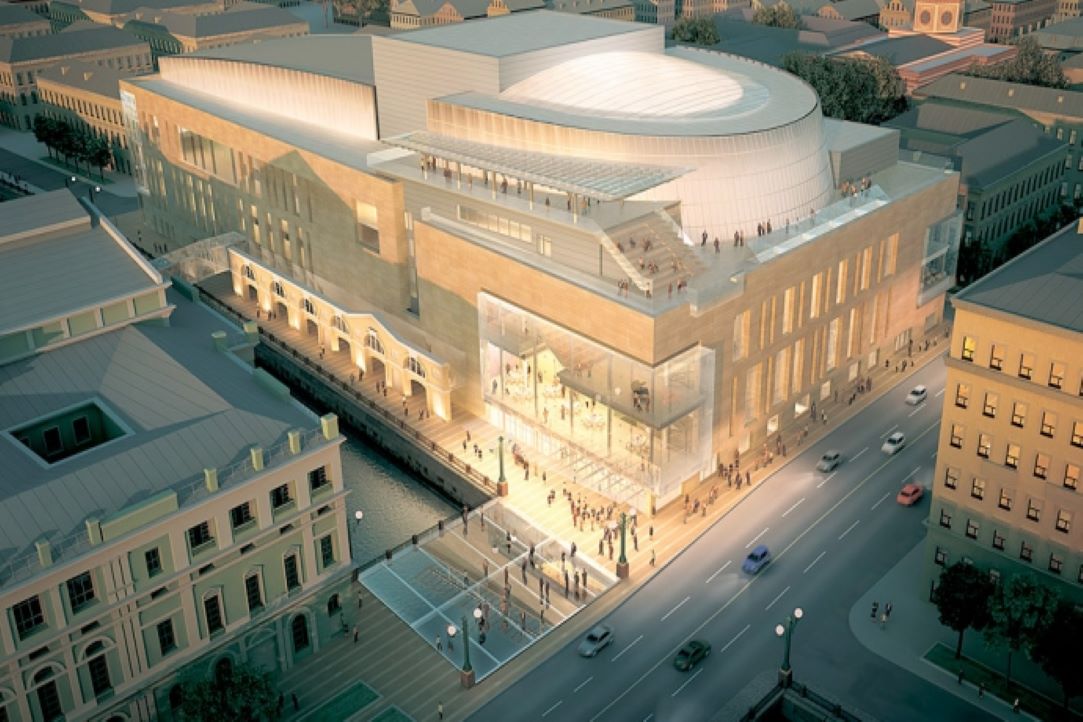 If you are tired, exhausted or have stress from your work and studies, you have to find the way to turn off your mind for a while and restart yourself to continue your work in a proper way. If you are searching for something not trivial – "Theater therapy" is what you need.
According to the Encyclopedic dictionary of psychology and pedagogy it is the use of participation in theatrical performances for therapeutic purposes in the hope that a particular role in the play will have a beneficial effect on the personality of a patient, will help him/her cope with his internal problems.
If you live in Saint Petersburg, you should use the chance to try cultural enjoyment and visit the most important theater places here.
The heart of Saint Petersburg is Mariinsky theater. It contains three stages and all of them are really recommended to visit.
Old Stage
The first and the oldest building of Mariinsky. Here you can find the most classical and oldest performances like Giselle, Aida, the Nutcracker and Faust . The atmosphere here remains from the time of Russian tzars and you can feel being parrt of it here.
One more building is the New Stage.
New stage is pretty new and here you can find more modern performances as modern ballet or opera. But you can also come to see many of proved by time works. Moreover, all performances have a deep meaning connecting with philosophy, history of literature.
For instance, in Verdi's "Attila" it is interesting to see how Italian people percept German history and literature. The point that is very notable in Verdi's work that a tragic speech about death and such stuff is escorted by light, energetic and cheerful music. So if you like opera you will enjoy it the maximum.
Let me say some words about the Concert Hall.
It is the newest stage. Here you will find modern understanding of some old performances and a lot of musical concerts.
For instance, "Aida" is one of the most classical works, which is performed also at the old stage of Mariinsky theater, but here you will see a totally new variation of organizing the acts. However, it still remains in the same philosophical frames and with a well-known story about strong and honest Egyptian warrior and beautiful Ethiopian princess: he won the war to be with her and she sacrificed her life to die with him. The point of this story is that nothing can stop the real love: neither origin, nor war, nor death.
On the other hand, if you enjoy Wagner's music or never hear about it, you have to see "Tanhäuser", which is performed on the Mariinskys stage less than one year, so it is one of the newest performances on this stage. What can be more impressing for you then music – it is full of leitmotifs and fairy tale atmosphere. All of that is the music by Wagner. Moreover, it is really interesting to follow the confrontation between pagan world and One-God religion, which is supported by association with the struggling between carnal love and pure real feelings. The story about Minnesinger (traveling knight-singer) and courteous love always warms people's hearts.
In Saint Petersburg you will find over a 100 theater and theater organizations, but to my mind the Mariinsky Theatre is the most important for the city. Here are some interesting places for you, if you are interested in drama performances or musical concerts:
Philharmony
Alexandrinsky Theater
Small Drama Theater
Mikhailovsky Theatre
Tovstonogov Bolshoi Drama Theatre
Lensoveta Theater
Theater of Musical Comedy
Text by Kseniya Gavrilova