Top 3 Amazing Events to Visit in St. Petersburg in May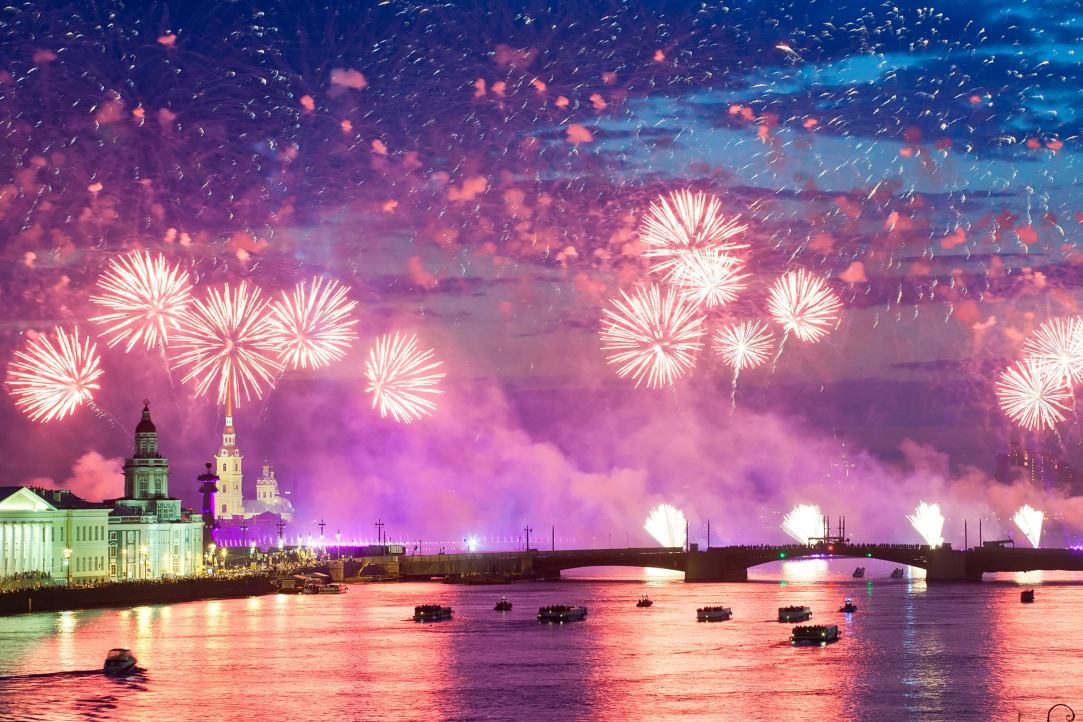 Saint Petersburg is one of the most amazing and beautiful cities. And May is one of the best months to explore it. May is a month when we have the largest number of national holidays. So, in this article we collected TOP-3 events which must be visited in May. Do not forget to take your camera, friends and good mood with you.
We would also like to remind you that there is a lot of people at all national holidays. Therefore, we kindly ask you to watch your things, do not leave them unattended.
Victory Day
When: 09/05 10:00-22:00
Where: Palace Square
Victory Day is the holiday when Russians celebrate the victory over Nazis in World War II in Europe. It unites people of all ages.
10:00 - opening of the holiday - a military parade on Palace Square. 3,5 thousand soldiers and 71 units of military equipment will take part in it.
15:00 - the movement of the Immortal Regiment will start from the Palace Square. Everyone can take part.
22:00 - a festive salute will be held on the Palace Square and the embankment of the Neva River.
Fountain Opening Festival in Peterhof
When: 18/05 at 13:00
Where: Peterhof
Peterhof is one of the most significant sightseeing in Saint Petersburg. Built over 300 years ago as a royal country residence, the complex has more than 190 fountains of various sizes. Every year in mid-May there is a solemn ceremony of opening the fountains, which amazes with its magnitude. Live music accompanies the play of actors, costumed and theatrical shows. Evening pyrotechnic show fills the sky with fireworks. Multicolored lights of various forms fascinate, and in combination with individual illumination of all the gadgets, will delight even the sophisticated guests and spectators.
City Day
When: 25/05-26/05 10:00-22:00
Where: Palace Square/ Nevsky Prospect
Traditionally, the City Day is celebrated on May 27, since St. Petersburg was founded on May 27, 1703. But since this year, May 27 falls on Monday, the main festivities will be held on May 25 and 26 (Saturday and Sunday). On May 25 at 11 AM, a parade of retro transport and an exhibition of vintage cars start at Nevsky Prospect. And on May 26, there will be a large-scale bicycle ride at the same avenue. If you understand Russian and use the VK, you can register and take part: https://vk.com/maycycling.
On Sunday evening, after 19:00, a huge celebratory concert will take place at the palace. The entrance is free for everybody.
Text by Natalia Bessilina