Galina Drumova graduated from the Bachelor's programme 'Economics' in 2018 and the Master's programme 'Finance' in 2020. Interested in various spheres since childhood, Galina has tried her hand at retail, audit and IT.
Galina is now the head of the Product Analytics Office in the Exploration and Production Unit at LLC Gazprom Neft-Digital Solutions. In her interview, she talks about extracurricular activities and events at HSE University, women's careers from a mother's perspective, and what it is like to be the head of IT in a large company.
31 May
Victoria Sharonova is a second-year student of the Master's programme 'Modern Social Analysis'. She is combining work and studies and recently moved to Italy under the double-degree programme between HSE University-St Petersburg and the University of Trento. In her interview, Victoria speaks about the admissions process, difficulties with accommodation and food, and the peculiarities of studying in Italy.
12 May
Daria Krasnopevtseva is a 2018 graduate of the Master's programme 'Arts and Culture Management' who is currently working as an editor at the company Huntflow. In her interview, Daria talks about her interesting work at the recruitment automation company, the important elements of a great corporate culture, and her hipster hobbies.
28 March
For two months, first-years will work closely with the programme's partners. Among them are VK, 'Gazprom', 'Sberbank', Tele2, 'Business Solutions and Technologies', 'Technologies of trust', Kept, 'Samolet', Setl City, 'Geropharm', 'Northern Capital Gateway', Alexandrinsky Theatre, Fabergé Museum, 'Bookvoed' and many others. This is the first fieldwork for students. The projects presentation will take place at the end of May.
15 March
Already for six months, Ekaterina Khozyainovaа and Elizaveta Chesnokova, 2nd-year students of the Master's programme 'Arts and Culture Management', have been studying in Italy under the double-degree programme with the Catholic University of the Sacred Heart: they immerse themselves in the industry, visit cultural places of Milan (for example, the opera house La Scala), and enjoy the art. Read more about the students' thoughts and impressions in the article.
7 March
In the next academic year, HSE University-St Petersburg will open a new master's programme in Data Analytics for Business and Economics. It utilises the combined experience of two other programmes, creating a symbiosis of the strongest and most in-demand courses. Natalia Volkova, Academic Supervisor of the programme, explains what kind of specialists the programme trains, which tracks are available for students, and which soft and hard skills they will gain.
2 March
Why public speaking is so important in our lives and how to prepare for it.
4 February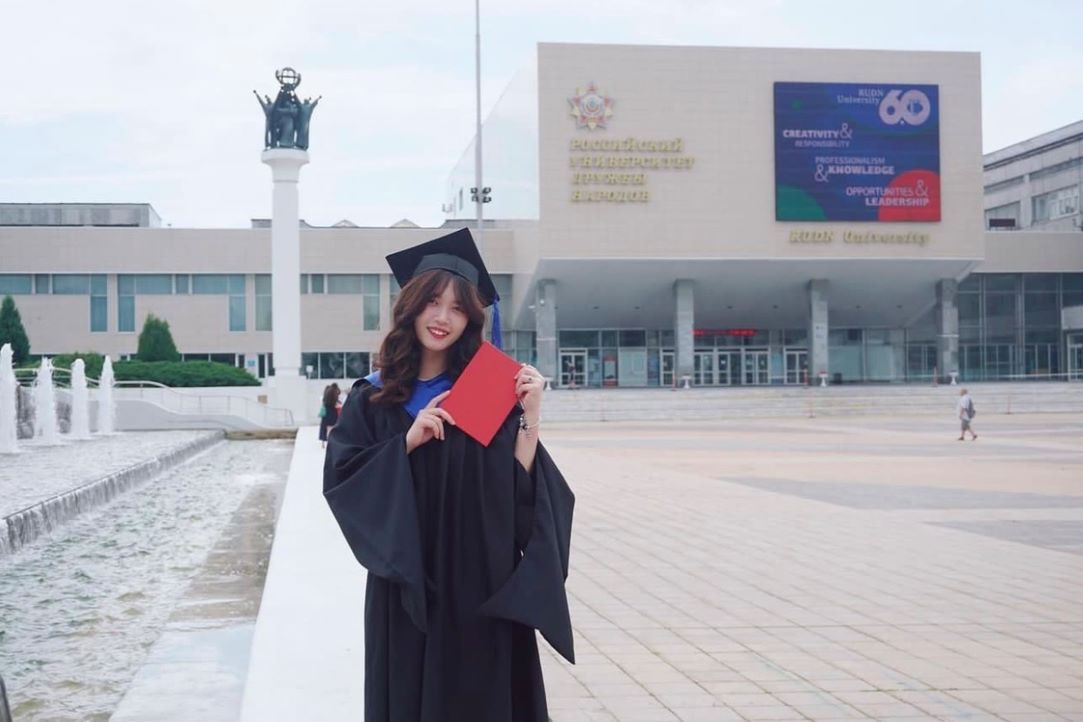 Studying abroad is really a long-term challenge for young people, and not all students are suitable for this difficult route. A guide by Thao Pham.
25 January
Mark Shumilov, graduate of the programme 'International Business and Management Studies' at HSE University-St Petersburg, shares his experience of making education effective: why he studied on a fee-paying place for four years, what opportunities he used, and what he has gained.
22 August  2022
The partnership with the educational programme is the next step in developing cooperation between the company and HSE University — Saint Petersburg. The company has been supporting the career activities of the Saint Petersburg campus for several years, and it is also a regular participant of Career Week and Higher School of Career.
9 July  2021