'I Paid Much Less for My Education than I Received': Mark Shumilov on Paid Education at HSE University-St Petersburg
Mark Shumilov, graduate of the programme 'International Business and Management Studies' at HSE University-St Petersburg, shares his experience of making education effective: why he studied on a fee-paying place for four years, what opportunities he used, and what he has gained.
THE CHOICE: WHY HSE UNIVERSITY, WHY PAID EDUCATION?
I referred to my father's experience: he used to engage in business and study in English. I thought that such a diversified educational programme as 'International Business and Management Studies' is a great option for a bachelor's degree. When you study many disciplines, you cannot do it deeply, but you understand how the industry works and how you would like to develop in it.
I was born and still live in Saint Petersburg. I did not have many options: either the Graduate School of Management or HSE University. The children of my father's friends, who were graduating from the School of Economics and Management (SEM) at HSE University-St Petersburg, told me about the programme, the university, and all the opportunities related to extracurricular activities. That is when I knew it met my expectations of a good education. I believe that the most important thing is to ask people why they went to their university. It helps to make the decision easier.
Choosing from all the SEM programmes, I wanted to enter one where I could focus on developing various skills rather than studying and still have enough time to communicate with people. I knew that HSE provides students with lots of opportunities—I wanted to concentrate on them. That is how I chose 'International Business and Management Studies'. I lacked two points, so they offered me a fee-paying place. Of course, it was a pity. But I knew that it would be better to enter the programme I wanted to and make the most of it than to enter a different one on a state-funded place, only to realise after six months that I did not like it at all. I would either just waste time or force myself to complete my studies, and still waste time. It would be cheaper to pay the tuition fees.
FINANCIAL OPTIMISATION
If the university offers you a fee-paying place, you can get a discount on the first year's tuition fees based on your exam points. I had only two points below a pass, so I received the maximum discount—70%. Later, the discount will depend on your student rating, which is why you have to study very well. In my cohort, there were people who studied very hard, got excellent grades, kept the maximum discount, and even managed to get a state-funded place. But I did not aim to study just to lower the tuition fees. To my mind, it limits your goals: 'I entered the university, achieved what I wanted, and that is all' or 'I entered the university and have to keep the discount'. I believe that you need to study and understand how you can use it in the future, look for possible ways of further development, become a versatile person, and improve your hard and soft skills. That is why I studied well for all four years, but I did it in terms of effectiveness: I did not spend too much time on studies, but I tried to get the maximum benefit. For the second year's tuition fees, I had a discount of 50%, and for the last two years, it was 25%. I lowered the tuition fees anyway, and it was enough to feel comfortable.
Besides, there is another option which is still not common in Russia—a student loan. It is not common because people are afraid of the word 'loan', which is, in fact, not scary at all. On the contrary, it is very advantageous. This system offers substantial benefits for a long time. I also took a student loan. It is a pity that I had not thought about it earlier. By the way, I got this idea from the course 'Corporate Finance', which once again confirms HSE University's slogan of 'We do not learn for school, but for life'. It is important to understand that when the interest rate is lower than the inflation rate, this money will be gone in the range of 10–15 years. You can manage your own money in a more useful way. I took the loan for two years when I was a third-year student. I am sure that I paid much less for my education than I received.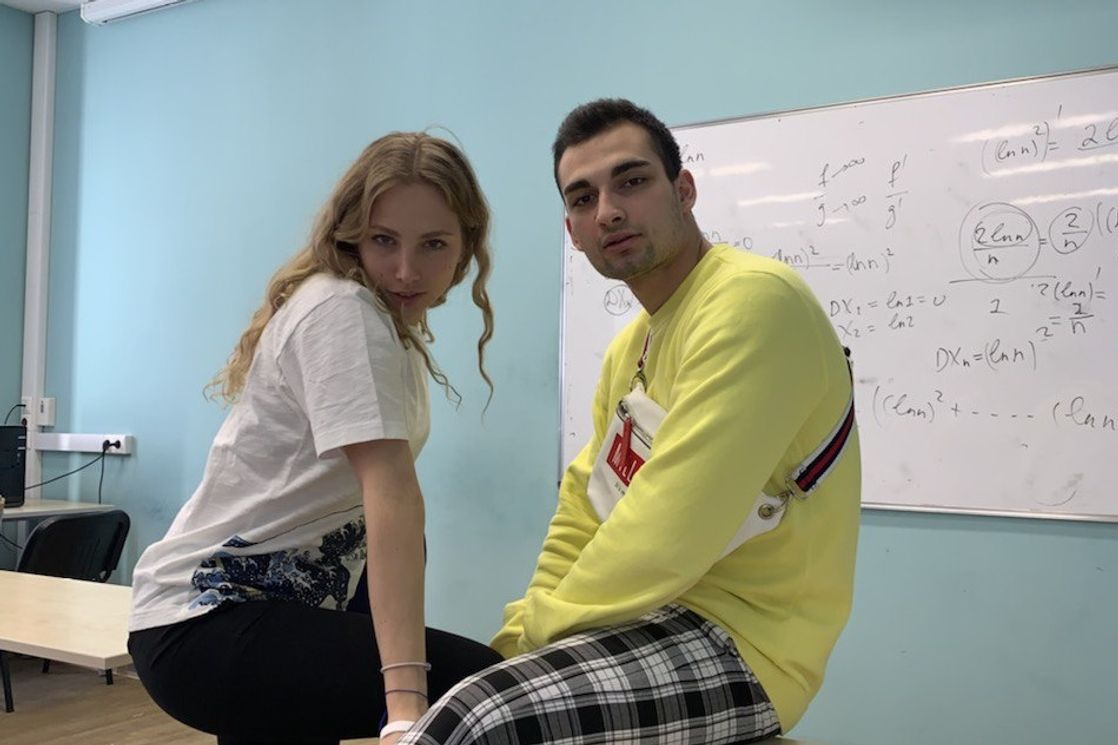 EDUCATIONAL PROCESS AND HARD SKILLS
The smoothness of the educational process may give you a misleading idea that you did not gain that much. But if you went back in time to when you were 17, you would understand what a giant step you have taken.
My programme included many humanities courses and only 25–30% technical ones—I got excellent grades in all of them, as I like it a lot. I think that the most beneficial courses were those on Finance, Econometrics, Excel skills, Software Development—all the applied tools. We also had fundamental courses in economics and mathematics, which help to keep your mind in order and think much better.
In the third year, we wrote a research paper on the demand for skills in the labour market. We chose Saint Petersburg and Moscow and analysed what was required from specialists and what a university did or did not provide. We concluded that a university did not have to (and in the modern reality could not) provide a full set of technical skills. That is why the importance of continuing education is increasing. I agree with this idea and believe that you have to do a lot of additional study. Nowadays, it is not enough to have a diploma from HSE University: you have to be a top graduate. The university provides you with the basis, mindset, and understanding of the industry. After that, you can choose applied modules, just like a construction set. This is the only way to become competitive in the end.
Somewhere in the middle of the second year, I realised that I wanted to engage in finance. However, in the framework of the programme, I continued to study managerial subjects, most of which were useless to me even at that time. As a result, I had to take on an additional study load and 'polish off' the necessary hard skills within specialised banking programmes: I finished the School of Risk Management at VTB, completed courses on Analytics at SberBank, and received CFA and CFI certificates. Thanks to that, I have as strong basis in finance as if my major was Finance, not Management.
SEM has now opened a new programme: 'International Bachelor's in Business and Economics' that I would like to study on! It is one of the best ways to structure a programme. The first two years focus on hard skills a lot, then students can choose various educational tracks as a way to specialise.
OPPORTUNITIES: WHAT IS IMPORTANT?
The most important thing I came to HSE University for is networking, people. However intelligent or talented you are, meeting certain people in business, your career, and life will always play a key role. Investments in it will pay off for sure. I knew that at HSE University, there would be smart people and a competitive environment. I have received all I wanted. Now I have a wide contact base of people with whom I can exchange information, help each other with employment, grow together and so on. Besides, here you can find truly like-minded people.
I look at education from the point of view of a 'fee-paying student'—what does HSE University give me? What have I paid for? I think that the tuition fees correspond correctly to the system: HSE University gives more opportunities to those who do their best and keenly engage in different activities. If I paid, for example, tuition fees of ten million roubles, then I could expect everything to be handed to me on a plate—they would take my hand and lead me to a company offering a salary of 300,000 roubles. In western countries, the concept of 'buying the future' does exist. But HSE University focuses on those who want to reach a desired level: if you do your best, you will get what you want.
In particular, this applies to international mobility. HSE University-St Petersburg has many partnerships, which allow students to study abroad and gain experience at a different level. In my third year, I was lucky to visit the greatest (in my opinion) partner university: Vienna University of Economics and Business. There was a lot of competition—40 people per place. What experience did I get? I felt and understood how much you have to do and how hard you have to try, never give up on reaching crucial goals, and build a strategy for your further promotion because I saw truly serious people there—really, really serious ones (laughs).
I think you will lose a lot if you come to HSE University just to study. Extracurricular activities are very important: they help to develop your creativity and increase networking. I communicated with people the most when I organised and managed events and was a curator. As a rule, curators are very active students. I got drawn into this activity. I was a curator in my second year, but I was connected with the curators' movement for all the subsequent years.
Another omission would be not to try your hand at projects and scientific research: this is a very interesting activity which gives you experience as well as a potential opportunity to get worthy remuneration for your work. I gained great experience in this sphere due to my thesis on derivative financial instruments which was supervised by Kirill Romanyuk. It was truly fascinating. I received a lot of feedback from a competent researcher. I am planning to continue working in this field.
PLANS: WHERE TO NEXT?
While choosing a master's programme in spring, I decided to stay in Saint Petersburg, specialise in finance, and develop contacts with people from the industry. I am planning to work the same way I did in all the previous years of my Bachelor's programme. Considering all these factors taken together, out of all the universities I was picking from, only HSE University-St Petersburg was left. A lot of our lecturers engage in the project activities—I would like to participate in these projects. So now I am a student of the Master's programme 'Finance'. I will study—on a state-funded place now—where I really want to.