News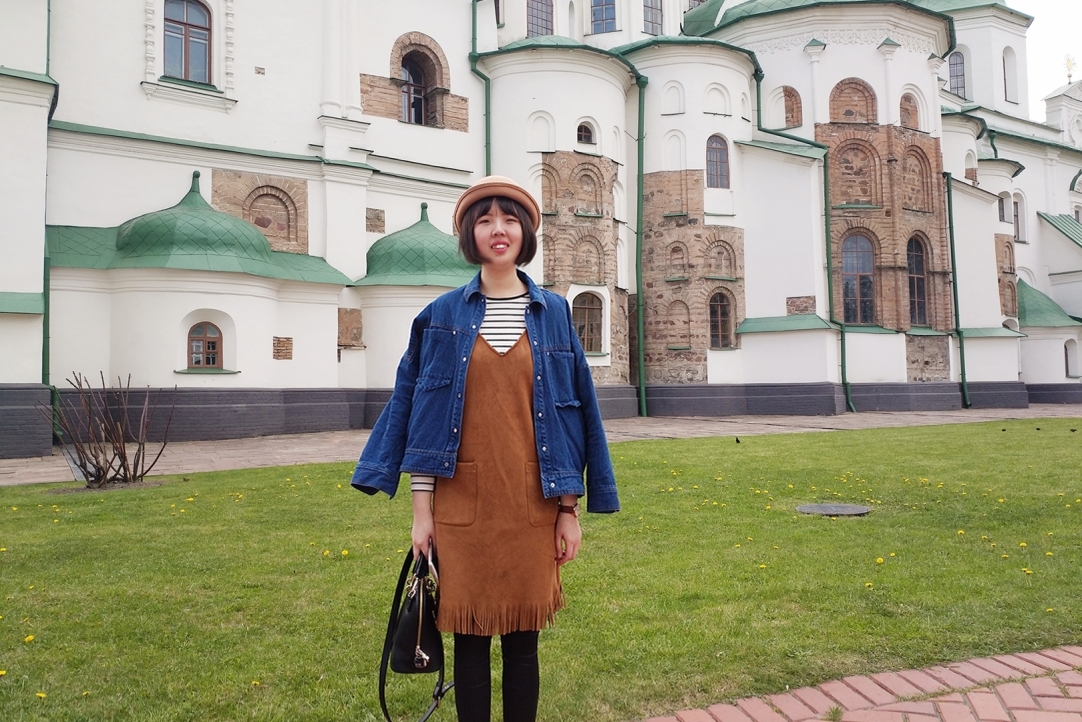 My name is Zhang Caiyu, I'm a graduate student of Higher School of Economics in Saint-Petersburg, where I study master's program 'Experience Economy: Hospitality and Tourism Management'. Actually, I completed my bachelor's degree in Ukraine, Kiev. My major was Russian language, so in the end of my study I decided to continue my education in Russia. I browsed several universities' websites and the university that at once attracted my attention was Higher School of Economics. I had an impression that it's completely different from the traditional Russian universities, as it's truly modern, internationalized, open and, what is the most important, actively developing educational institution. I've never experienced such a unique approach to education used here, but I was enthusiastic to try it, I even had a feeling that HSE is the university, where I always dreamt to study. Therefore, without any doubts I applied for a study in HSE, and after completing all the formalities I was successfully enrolled. In September 2017 my wish was fulfilled, I arrived at St. Petersburg and now I can say It was "love at first sight".
12 February  2018
International exchange programme QTEM (Quantitative Techniques for Economics and Management Network)
31 January  2018
According to research by Future Today, HSE's Faculty of Economic Sciences is the most in-demand among employers. A further three HSE faculties were named in the top 10.
25 January  2018
The scope of academic programmes of HSE St. Petersburg in 2018-2019 includes brand new Bachelor's and Master's degrees open for international students, who are welcome to apply from mid-November 2017. Since November 15, 2017 HSE St. Petersburg's programmes have already received 32 Bachelor's and 19 Master's applications. Furthermore, by December, in terms of geography, applications have come from Central America (El Salvador) to Africa (Egypt) and Southeast Asia (Vietnam), in addition to Kazakhstan, Armenia, Ukraine, and Uzbekistan.
9 January  2018
Born on the borderline of Estonia and Russia, Anželika Varblane has never visited Russia before she decided to apply to master's degree in St. Petersburg. Here is her story of choice collision, adaptation, future prospects, and experience economy studies and research with HSE St. Petersburg.
25 December  2017
Excited by her studies at HSE St Petersburg, Aikaterini (Katerina) Kandylidou, a native of Thessaloniki, Greece, shares her experience of enrolling at HSE in the popular Master's programme in Experience Economy: Hospitality and Tourism, and gives some insights into daily life in Russia.
7 December  2017
13th of October took place meeting with representatives of the Journal of Place Management and Development
13 October  2017
We invite you to join the webinar 'Semester Abroad: What? Where? When?' on September 8th from 13:30 to 15:30 and September 13th from 14:00 to 15:30 (Moscow time).
7 September  2017
The Higher School of Economics (HSE) has taken 48th place in the QS Top 50 Under 50 ranking. Furthermore, it is the sole Russian academic institution in this ranking.
13 July  2017