News
It is no secret that when preparing for admission to a master's degree programme graduates should take advantage of every possible opportunity to stand out among others. One way to do so is by taking part in the Winter School, which is organised every year by HSE – St. Petersburg. The event does not only help graduates to decide on the direction of future postgraduate study, but also adds extra points to their portfolios. In this article, the Winter School last year's participants told our editorial board how participation in the event helped them enter master's degree programmes.
24 January
The article "'Home-grown' vs. 'imported' regionalism? Overlapping dynamics of regional migration governance in post-Soviet Eurasia" (co-authored with Andrey Leonov, Lobachevsky University) explores intra-regional and  externally-driven frameworks of regional migration governance in post-Soviet Eurasia.
10 January
Daria Bobarykina, the second-year student of master's programme "Comparative Politics of Eurasia" participated in the conference held by Hamad bin Khalifa University in Doha, Qatar.
21 December  2021
On 22-23 October, MGIMO University held the 1-st international forum "Russia-Africa: what next?". Second-year students of "Comparative politics of Eurasia" programme Mikhail Grechishnikov and Mir-Ali Askerov participated in the conference and shared their experience.
1 December  2021
This year among general discussions during the Conference, one stands out by being focused on the book and with the participation of its author herself. Oleg Korneev, the moderator of the discussion, shared the importance of the topic and gave a brief sneak-peek into the content of the panel.
10 November  2021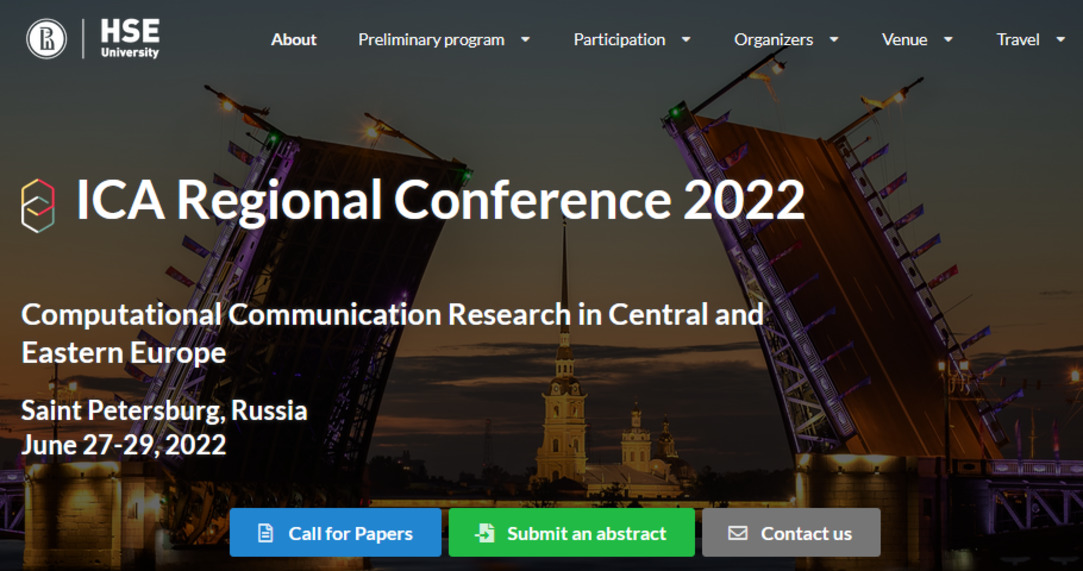 Apply for the ICA regional conference (June 27-29, 2022) till the 25th of December, 2021!
HSE University has placed in the top 250 universities worldwide in the QS Graduate Employability Rankings despite increased competition. A total of 786 universities were assessed for this year's rankings—an increase over last year. The published list of 550 universities is also 10% larger than last year's.
23 September  2021
HSE University has been named a leading Russian university in the Times Higher Education (THE) rankings for the fourth year in a row. HSE ranked third among Russian universities and appeared in the 301–350 bracket worldwide.
2 September  2021
We have asked Dr Anna Tarasenko, Associate Professor at the Department of Political Science and International Relations and Senior Research Fellow at the Centre for Comparative Governance Studies (HSE University in St Petersburg) to tell us about the course and her expectations from this innovative format of teaching in partnership with colleagues from abroad.
9 March  2021
HSE University has expanded its presence in the top 50 of QS subject rankings, placing in two additional subject rankings. HSE is represented in 4 of the 5 broad subject areas ranked by QS, and it has significantly improved its performance from last year in almost half of the individual subjects rankings in which it is included.
4 March  2021