Tag "Reporting an event"
Natalia Avdeeva presented her thesis research about the Mariavite Movement to the Conference's participants.
1 August  2019
Jeffery Boadu will promote our University in the African continent.
19 July  2019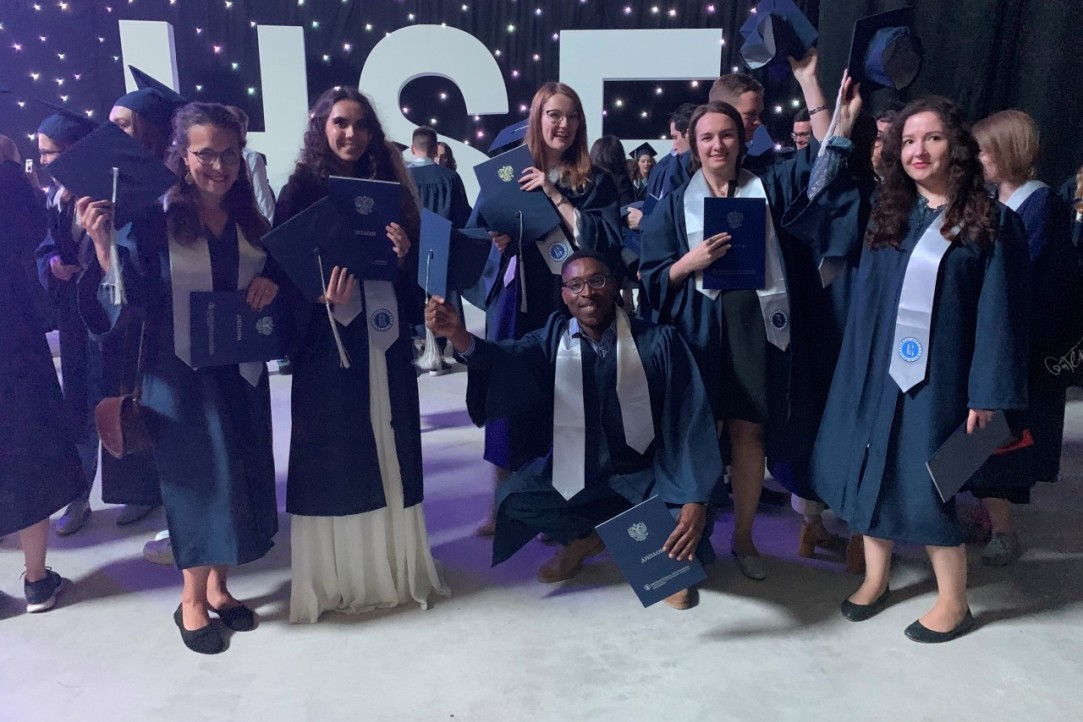 16 students received their master grade diplomas on June 29.
15 July  2019
The event was held in Paris on June 11-15, 2019.
5 July  2019
Second year student of the Master's Programme 'Applied and Interdisciplinary History «Usable Pasts»' tells about her experience in a young researchers' conference.
20 May  2019
On October, 3, at 6 p.m. the Center for Historical Research organizes a scholar seminar with participation of Professor Heather Paxson and Professor Stefan Helmreich (Massachusetts Institute of Technology, USA).
27 September  2016
Samrat Sil, a second-year student of MA Program in Applied and Interdisciplinary History, participated in a Summer School for students and young researchers from BRICS countries which took place at Fudan University, China, on July 6 – August 3, 2016.
23 August  2016
First-year students of the Master's program in Applied and Interdisciplinary History Alina Zgolaya, Anna Rokhloi, and Pavel Savchenko did practical projects for Kochubey's Mansion in Tsarskoe Selo as a part of their research internship in May-June 2016.
22 July  2016
The University of Jyväskylä (JYU) received funding from the Centre for International Mobility (CIMO) of Finland for intensifying an international student and teacher exchange with HSE –  Saint-Petersburg through the Finnish-Russian Student and Teacher Exchange Network (FIRST) and developing and organizing a joint intensive course.
6 June  2016
On May 16-18 the first annual BRICS conference focusing on the interaction of the social sciences were held in National Research University Higher School of Economics.
31 May  2016