Tag "master's programmes "
Natalia Avdeeva presented her thesis research about the Mariavite Movement to the Conference's participants.
1 August  2019
Jeffery Boadu will promote our University in the African continent.
19 July  2019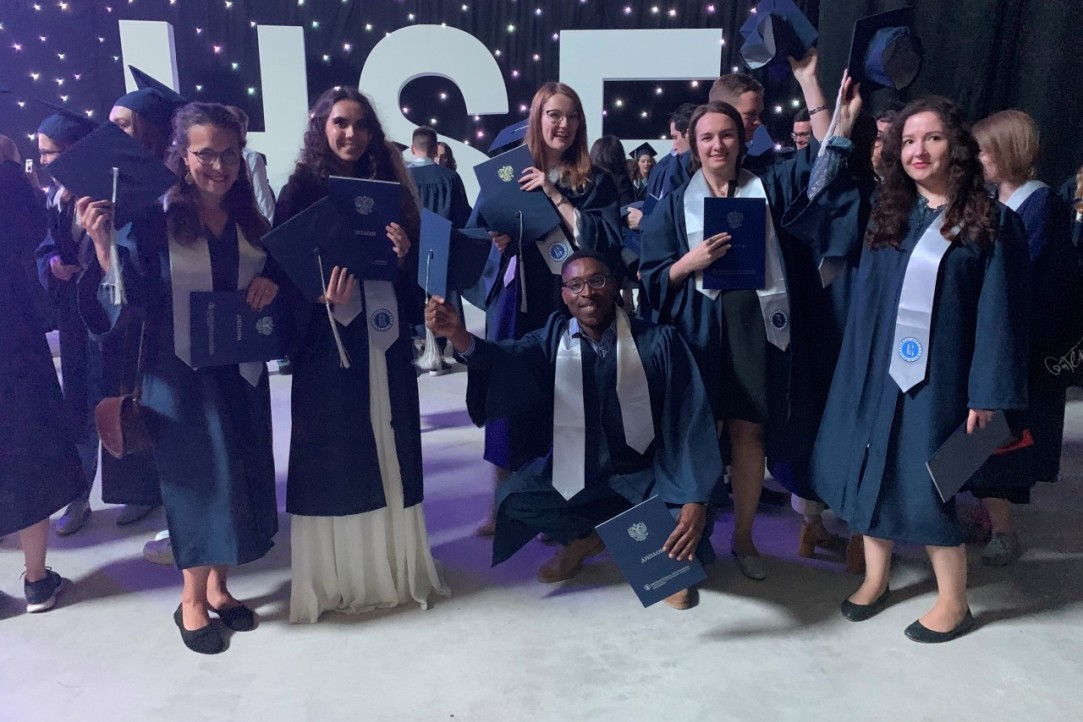 16 students received their master grade diplomas on June 29.
15 July  2019
The event was held in Paris on June 11-15, 2019.
5 July  2019
Second year student of the Master's Programme 'Applied and Interdisciplinary History «Usable Pasts»' tells about her experience in a young researchers' conference.
20 May  2019
Liya Xie tells about her applying process and specificities of the Princeton History Programme and future research plans.
10 April  2019
Dear all!
Between December 10, 2018 and January 31, 2019, the Center for International Cooperation runs a series of information sessions and webinars regarding the international student mobility in the Fall Semester 2019-2020.
6 December  2018
1 st and 2 nd year students of the international master's programme "Applied and Interdisciplinary History "Usable Pasts" participated and worked as volunteers in the First International Kotchoubey Readings "Private Collections in Russia and in the World – Experience of Interaction with Society and State" at Kotchoubey Centre on October 11–12, 2018.
12 October  2018
On November 1, applications opened for 2017 admissions to undergraduate and graduate programmes at HSE. This year, a new online application system has been introduced to simplify the procedure for international applicants.
8 November  2016
HSE has gradually begun transitioning payment of scholarships to Sberbank cards. Cards will initially be issued to first-year Master's students. From November 2016 Scholarship payments for first-year students will be transferred only to Sberbank cards.
28 September  2016