Research&Expertise
Natalia Avdeeva presented her thesis research about the Mariavite Movement to the Conference's participants.
1 August  2019
The event was held in Paris on June 11-15, 2019.
5 July  2019
Second year student of the Master's Programme 'Applied and Interdisciplinary History «Usable Pasts»' tells about her experience in a young researchers' conference.
20 May  2019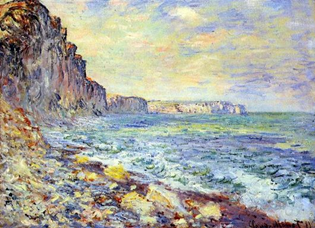 The event is organized by the Laboratory of Environmental and Technological History of the Center for Historical Research and the Master's Programme in Applied and Interdisciplinary History
13 May  2019
1 st and 2 nd year students of the international master's programme "Applied and Interdisciplinary History "Usable Pasts" participated and worked as volunteers in the First International Kotchoubey Readings "Private Collections in Russia and in the World – Experience of Interaction with Society and State" at Kotchoubey Centre on October 11–12, 2018.
12 October  2018
On October, 3, at 6 p.m. the Center for Historical Research organizes a scholar seminar with participation of Professor Heather Paxson and Professor Stefan Helmreich (Massachusetts Institute of Technology, USA).
27 September  2016
On May 16-18 the first annual BRICS conference focusing on the interaction of the social sciences were held in National Research University Higher School of Economics.
31 May  2016
MA students of the Department of History Justin Ramsey, Anna Rohloi and Pavel Savchenko presented their researsh projects at the round table "Urban Studies: International Experience and Universities' Collaboration" which was organized by the Department of History (NRU HSE, St.Petersburg) in the framework of the Conference "Education and Global Cities: Horizons for Contemporary Universities" on May, 20, 2016.
27 May  2016
On Tuesday, April 2016, the students of Master program in Applied and Interdisciplinary history "Usable Pasts" attended an open lecture by professor Joost C.A. Schokkenbroek "New Life of a Traditional Museum: Choices, Changes, and Consequences of a Major Renovation of the National Maritime Museum in Amsterdam".
11 May  2016
The project "Natural Resources in History of Russia: Economic Institutes, Communities of Experts and Infrastructures"led by Julia Lajus (Associate Professor, Department of History and Senior Research Fellow of the Center for Historical Research) was supported by Russian Science Foundation.
4 April  2016