Tag "conferences & seminars"
On September 5, the first seminar in this academic year, "The Shifting Identities of Russian Repatriates from China Before and After the Collapse of the Soviet Union," was held as part of the "Boundaries of History" program. Laurie Manchester from Arizona State University, USA, spoke to students and professors.
9 September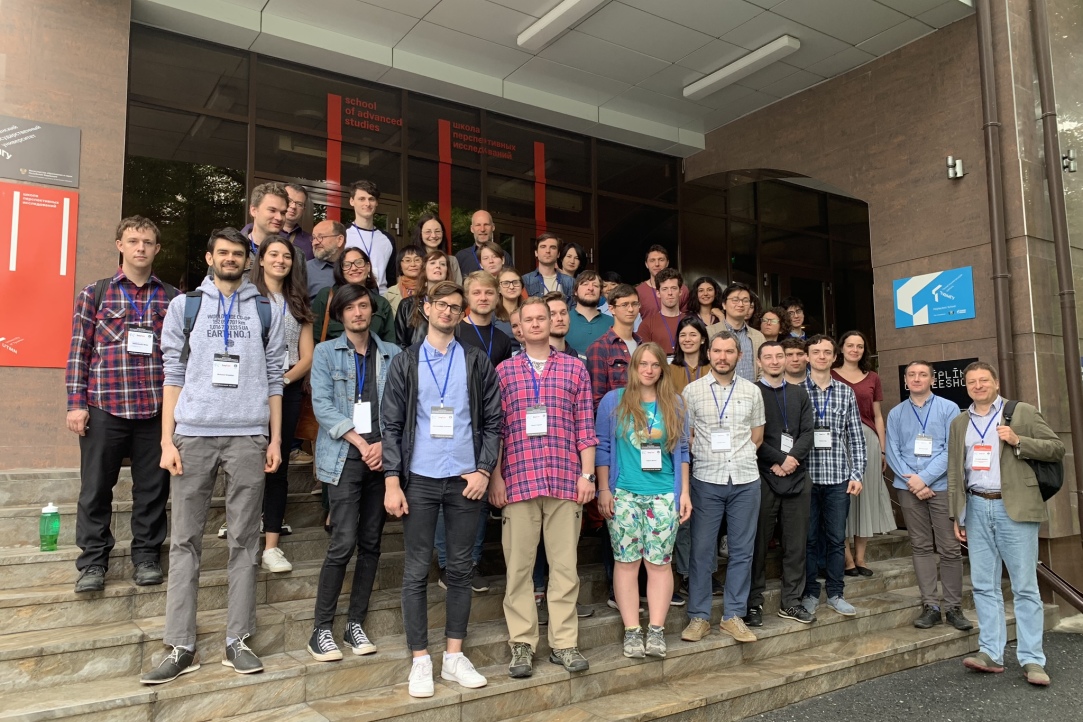 The Center for Historical Research co-organized with the Journal Ab Imperio and Tyumen State University a summer school "Russian Empire/Soviet Union through the Lens of Global and New Imperial Histories"
1 July
Second year student of the Master's Programme 'Applied and Interdisciplinary History «Usable Pasts»' tells about her experience in a young researchers' conference.
20 May
A regular seminar of Laboratory for Environmental and Technological History of the Center for Historical Research was held on 13 of March, 5 pm, at the address Griboyedov Canal 123, room 213.
13 March
On February 15, 2019 the Center for Historical Research at the HSE in St Petersburg hosted an ERA.Net research seminar. Etienne Peyrat (Sciences Po Lille) presented his talk  "Imperial transition and regional integration in the South Caucasus (1900s-1930s)" 
19 February
On the evening of December 4, Alexandre de Vogue delivered a talk on how to present and maintain heritage in the Chateau de Vaux-le-Vicomte, which focused on financial questions and issues of attracting more people and giving them unique experience, meanwhile making enough money to restore the chateau and sustain the high level of events. The report is prepared by Linda Kvitkina, the 2nd year student, Master's Programme "Applied and Interdisciplinary History "Usable Pasts"".
10 December  2018
Elena Kochetkova, senior lecturer of the department of history and reearch fellow of the LETH, and Viktor Pál, postdoctoral researcher of the LEHT, took part in the 18th Aleksanteri Conference of the University of Helsinki held in October, 24-26.
13 November  2018
The International Students' Research Conference was organized this year from 2nd and 3rd February 2017 at the National Research University Higher School of Economics in Saint Petersburg.
14 February  2017
Winter School-2017 at the program "Applied and Interdisciplinary History: Usable Pasts" was conducted in February 4-5.
6 February  2017
On October, 3, at 6 p.m. the Center for Historical Research organizes a scholar seminar with participation of Professor Heather Paxson and Professor Stefan Helmreich (Massachusetts Institute of Technology, USA).
27 September  2016