Tag "Invitation to participate"
HSE accepts applications for the annual student research competition. Students of other Russian universities, as well as foreign universities, can participate in it. The papers are accepted in Russian and English, applications can be submitted until October 15.
11 September  2019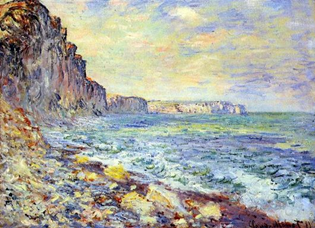 The event is organized by the Laboratory of Environmental and Technological History of the Center for Historical Research and the Master's Programme in Applied and Interdisciplinary History
13 May  2019
April 17, at 6.30 pm Martin Emanuel, research fellow, will present his paper at the seminar of the Laboratory for Ecological and Technological History of the HSE in St. Petersburg
12 April  2019
A regular seminar of Laboratory for Environmental and Technological History of the Center for Historical Research was held on 13 of March, 5 pm, at the address Griboyedov Canal 123, room 213.
13 March  2019
The Founders of HSE Illuminated student magazine explain why they initiated it and why to participate.
16 November  2018
Seminar of the Laboratory of Environmental and Technological History HSE, October 30, 6 pm,  Kanal Griboedova 123 room 409  From the White Sea to the North Sea
26 October  2017
Joint Workshop of "Ab Imperio" Journal and the Center for Historical Research, Higher School of Economics in St. Petersburg will be held on June 9-10 (deadline for the applications is April 13).
The workshop will be dedicated to exploration of imperial dimensions in the making of the revolution of 1917, the breakup of empire, and the legacy of imperial politics and society for the post-imperial period, including the varieties of post-imperial political imaginaries in the comparative and global context.
23 March  2017
October, 24 Nikolai Ssorin-Chaikov gave Key Note Address "Headman's outrage: towards the anthropology of emotions and affect in Northern Siberia" at the opening of the X Siberian Studies Conference "Passion for Life: Emotions. Feelings and Perception in the North and Siberia" 
The conference is organized by the Museum of Anthropology and Ethnology of the Russian Academy of Science (Kunstkamera) and Russian Geographical Society (24-26 October 2016)
24 October  2016
From May 30 to June 19 students can vote for HSE's best teachers of the academic year. This year there is no need to come to the university to vote. Students and alumni can submit their scores online via LMS.
30 May  2016