Education
On December 17, registration for open optional courses will start on the HSE online education platform. All courses will be online and open to everyone, regardless of age and level of education.
14 December  2020
In late May, the HSE campus in St. Petersburg finalized negotiations with three foreign partner universities to launch three new double degree tracks at the Master's level.
18 June  2020
On April 6, the 4th module started at HSE University - Saint Petersburg. Study process switches to distant form. How will it be organized? What do I do with the Physical Education classes? How will I defend my thesis? Natalia Chicherina, Professor and Deputy Director, answers the questions about distance learning.
25 March  2020
In 2020, HSE - St. Petersburg is launching a new master's programme in 'Global and Regional History', which will replace the 'Applied and Interdisciplinary History' Programme. The HSE University - Saint Petersburg editorial office interviewed Nikolai Ssorin-Chaikov, Programme Head and anthropologist, about the programme's a global approach to studying history and its international partnerships.
18 March  2020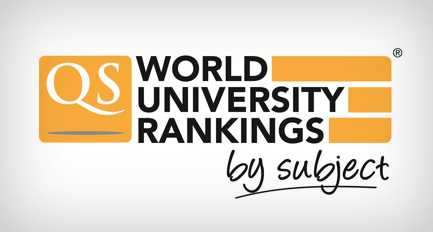 This year, HSE University has entered four additional QS World University Rankings by Subject, thereby bringing its grand total of represented broad and specific subject areas to 23. HSE ranks in 19 of the 38 subject rankings that include Russian universities, as well as in four of the ranking's five broad subject areas. HSE is among the world's top 100 universities in five subjects, including History and Social Policy & Administration, where it has entered the rankings for the first time.
4 March  2020
According to a national survey conducted by VCIOM, HSE University ranks fifth in the 'People's Ranking of Russian Universities'. A total of 1,600 Russians aged over 18 participated in the survey, which was carried out through phone interviews, relying on a random sample of landline and mobile numbers.
23 January  2020
The workshop will be supported by the Frederick Paulsen Foundation. Within the framework of the seminar program, the London School of Economics and the National Research University Higher School of Economics will be able to bring together the most promising young historians of Imperial Russia.
2 November  2019
HSE University improved its performance from last year, entering the Top-200 of the Times Higher Education (THE) subject ranking in Arts and Humanities. We now place second among Russian universities and have the best results of the participants of the Russian Academic Excellence Project 5-100.
2 October  2019
The Higher School of Economics moved into a higher rating range for graduate employment (201-250) for the first time in five years, surpassing more powerful competitors. This year, the number of applicants for getting into the rating increased by 15% (758 universities) while 36 new universities entered the ranking.
18 September  2019
On July 24, HSE University Rector Yaroslav Kuzminov and State Hermitage Museum Director Mikhail Piotrovsky officially signed a cooperation agreement. The university and the museum will collaborate on joint educational projects and research.
24 July  2019