Our research-assistants at their professional track
This year our research-assistants who for several years were involved in the projects of Laboratory for Environmental and Technological History were enrolled in leading European universities to continue their education.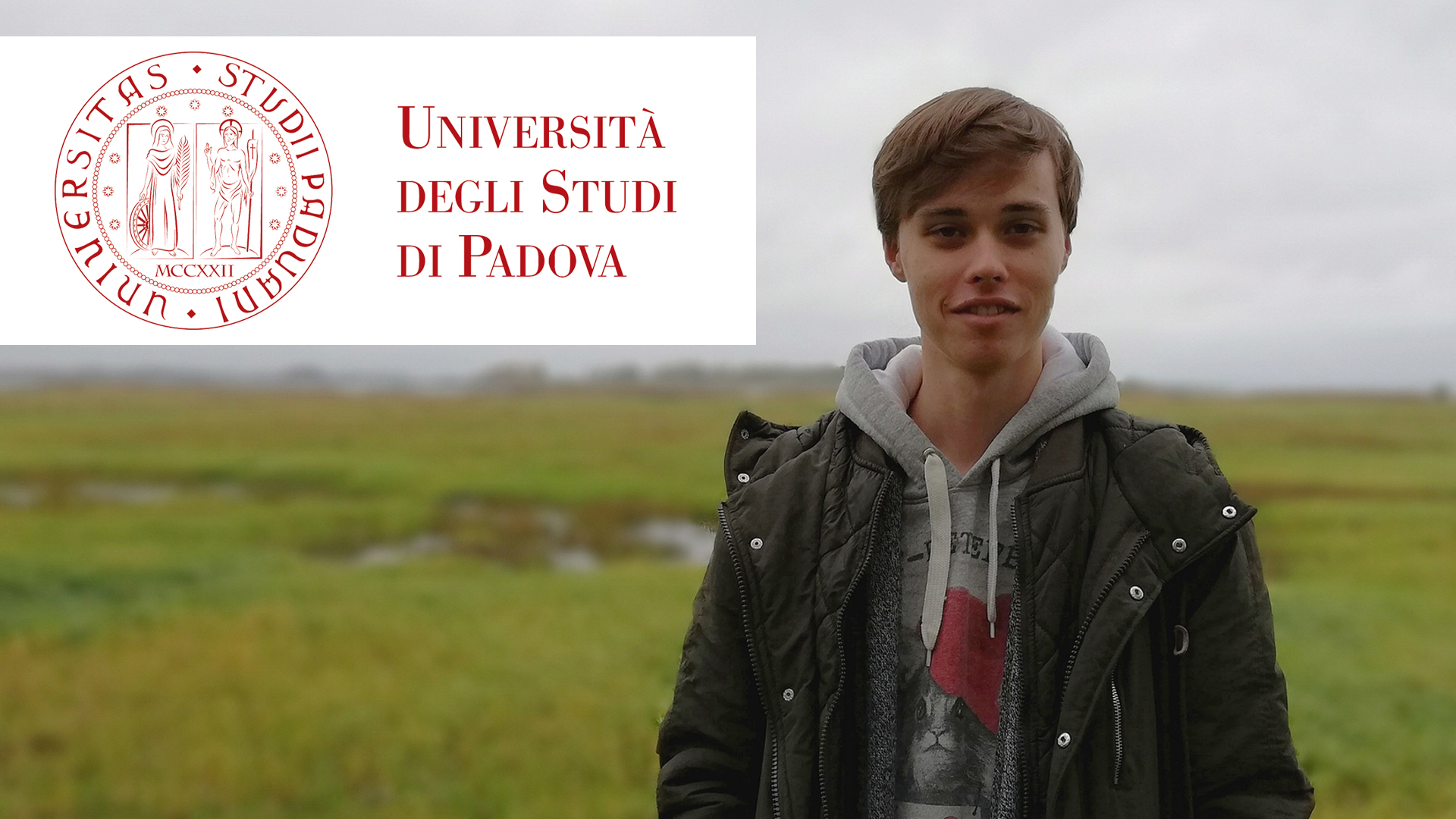 Michael Vsemirnov, graduate of BA programme in History (scientific advisor, ass.prof. Alexandra Bekasova) was accepted to the Master`s program at the University of Padua (Università degli Studi di Padova, Italia). This is one of the oldest universities in Europe which is going to celebrate soon its 800s anniversary. Throughout its history, it has remained one of the leading educational and research centers in Italy and Europe and is now one of the top 250 universities according to THE World University Ranking. The Department Historical and Geographical Sciences and the Ancient World (Dissgea) was recently awarded the Department of Excellence national prize as the best training unit in history in the country.
This year it launches a new program – Mobility Studies. This program is dedicated to the studies of movements of texts, ideas, people, technologies and objects. Students will research the transmission, translation, adaptation of these very objects by different actors in various historical epochs. Michael`s project will be dedicated to the process of perception of scientific ideas by Russian students of the 18th century who went to study at European universities. The University of Padua was just one of such places.
Prof. Andrea Caracausi, Associate Professor of Early Modern History, Deputy Head of Department: «We are very happy to host Michael Vsemirnov within our Master Program in Mobility Studies» prof. Baldo, Head of the Department, says. «Michael – he continues - has won an international competition among students from everywhere outside the European Union and he will be involved in our new, exciting interdisciplinary courses which aim to analyze mobilities with the tool of the humanities. The permanence of Michael in Padua will also allow us to develop further our on-going projects and cooperation with the Higher School of Economics in St. Petersburg».
Irina Fedorova, graduate of international MA programme in Applied and Interdisciplinary History "Usable Pasts" (scientific supervisor ass. prof. Julia Lajus) will start PhD track and work as a research assistant at the Technische Universität Berlin (Faculty I - Institut für Philosophie, Literatur-, Wissenschafts- & Technikgeschichte --Institute of History and Philosophy of Science, Technology, and Literature) in European Research Council (ERC) funded project HRP-IAEA «Living with Radiation: The History of Radiation Protection and the International Atomic Energy Agency» led by Professor Maria Rentetzi. The project aims to retrace the international history of radiation protection after World War II, focusing especially on the Technical Assistance Programs of the IAEA. Irina's Ph.D. project focuses on the role of the International Atomic Energy Agency in knowledge production in the field of radiation protection in the countries-participants to the Council for Mutual Economic Assistance.
CONGRATULATIONS!!!