Politics of Violence In Post-Soviet States and Societies: First International Spring School
Event ended
Организаторы: Национальный исследовательский университет Высшая школа экономики и Государственный университет Илии (Тбилиси, Грузия)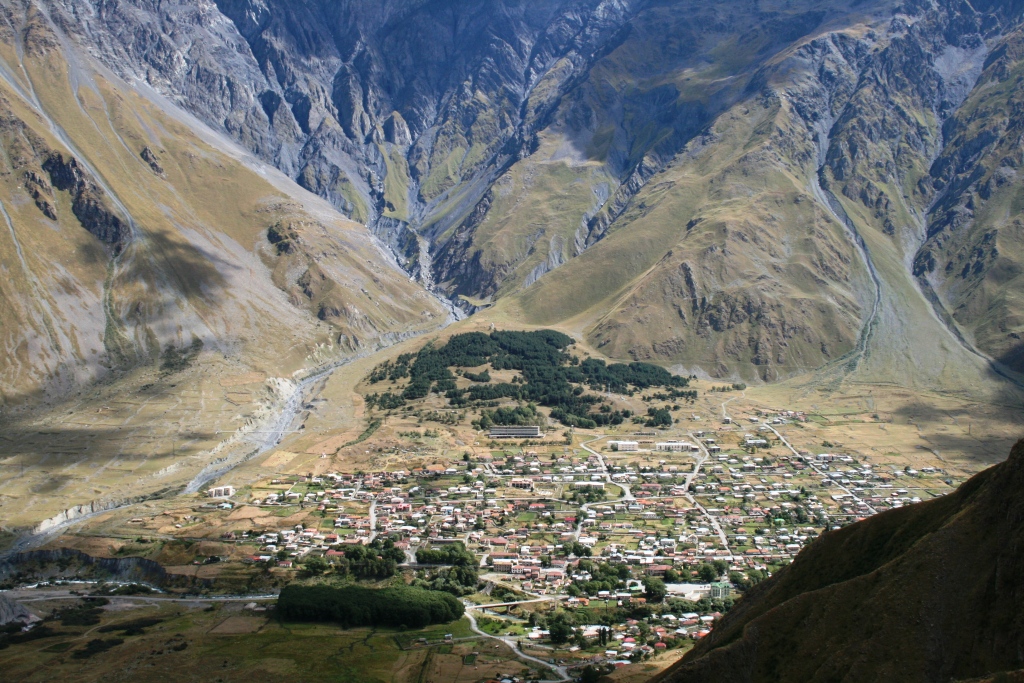 Politics of Violence In Post-Soviet States and Societies
First International Spring School
Stepantsminda, Georgia, 31 March – 6 April 2018
Organized by:
National Research University Higher School of Economics (Russia)
and Ilia State University (Georgia)
in the framework of ESCAPES FROM MODERNITY project
Application deadline – 18 February 2018
Violence has traditionally lied at the core of politics – as a form of coercion of citizens by the state, as the prime form of interstate relations, and also as a social mechanism, underlying social transactions, hierarchies and social order. However, after the catastrophes of the 20th century, the amount of violence employed by the state against its citizens and against other states has reduced. The idea of human rights has proliferated, including freedom from violence, and the use of force in international relations has been constrained by multilateral agreements and institutions. The world seemed to be progressing from a Hobbesian anarchy to a Kantian liberal order.
But the end of the Cold War and the breakup of the USSR and Yugoslavia has brought into open the long-frozen conflicts, has revealed sub- and non-state groups dealing in violence, and has returned violence to the core of domestic societies and international politics. This has become particularly evident in the post-Soviet space which in the past 30 years has seen a return of civil wars, separatism, domestic violence and police repression, as well as recent neocolonial wars in Georgia and Ukraine.
The Spring School in Stepantsminda aims to explore this problem by undertaking a comparative study of violence in the post-Soviet states. It will examine various forms of violence, from domestic societies to oppressive practices and authoritarian resilience in many post-Soviet countries and to regional conflicts and geopolitical dilemmas in the South Caucasus.
The academic directors of the School are Sergei Medvedev (Professor, Department of Political Science, NRU HSE) and David Darchiashvili (Professor, School of Arts and Sciences, Ilia State University). The School will bring together 25 students and will include lectures by Russian and Georgian scholars, seminars, student work in groups, as well as screening and discussing films dealing with the problem of violence.
The venue for the School is the Hotel Kazbegi of Ilia State University, situated in Stepantsminda in north-eastern Georgia. In their free time, the participants will be able to engage in various social activities, exploring the beautiful foothills of Mount Kazbek and the neighboring villages, hiking up to Gergeti Monastery, etc. The working language is English.
The Spring School is part of the educational project Escapes from Modernity in the framework of which twenty five summer, winter, and spring schools have been organized in various locations across Europe. Since 2007, over 500 students from 30 nations have become graduates of the schools.
Students of any academic level and any university are welcome to apply. Please contact us at escapes@hse.ru to find out the cost of participation and submit your application. An application must include the applicant's full name, institutional affiliation (university, department, program, year of study) and contact details (e-mail, phone number).
Application deadline is 18 February 2018.
Contacts: Anastasia Gergel, Project Assistant, escapes@hse.ru, +7 (985) 971-5227.