Intellectual Lab: The Hipster City is Born. Cultural Production of St Petersburg in the 2000s
The Academic Coordinator of the Intellectual Lab: Dr. Margarita Kuleva, Associate Professor, Department of Sociology.
The Hipster City is Born' stands for writing the unwritten cultural history of the 2000s on the example of St. Petersburg. At this time, the cultural landscape of Russian cities has changed dramatically, largely due to new ways of cultural consumption and lifestyles associated with them. Our students can hardly imagine the city without speciality coffee shops, so called 'creative spaces', lofts, contemporary art exhibitions, design stores, craft breweries, and the representation of all of it on Instagram. Through archival research of the lifestyle magazines of the 2000s and interviews with participants of the cultural life of that time, we hope to comprehend the birth of a modern "hipster" city, to map the key venues, practices and cultural categories of the decade.
An interdisciplinary team of the lab (cultural sociologists, geographers, data scientists) looks forward to assisting students to acquire new skills in data collection and analysis, broaden their cultural horizons and get to know the city in which we live better. In addition, we hope the participants will develop critical thinking skills not only as young scholars, but as active participants of the cultural economy.
Description of the Lab (PDF, 327 Кб)
Pixabay
Persons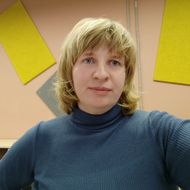 Have you spotted a typo?
Highlight it, click Ctrl+Enter and send us a message. Thank you for your help!
To be used only for spelling or punctuation mistakes.