Metaprogramme 'Skills4Future': Call for Applications
Event ended
The massive use of digital technologies leads to a new urgency for the soft skills necessary for an individual in the XXI century. In November 2020, HSE — St. Petersburg launches a unique metaprogramme Skills4Future, which offers students a project-based learning experience to develop the 4C skills: communication, collaboration, creativity, and critical thinking. The metaprogramme is open for all second-year and third-year undergraduate students.
The first edition of the programme is planned to be held from October 22 to November 18, 2020, via Zoom. The presentation of the Intellectual Labs will be held on October 15, 2020. Detailed information about the time of the presentation and link to the live stream will be posted on the Project website.
The students of programme benefit from the learning experience in one of four intellectual laboratories developed by leading professors of HSE — St. Petersburg.
Professor Elena Omelchenko, Academic Supervisor of the Programme 'Modern Social Analysis'
'The Project 'Youth in the City' aims to analyze real cases of relationship between youth, city, and digital technologies. The laboratory will revolve around the hybrid urban infrastructure, its development and appropriating, hybrid bodies, and social mobility. The Project pursues the development of students' critical thinking and self-reflection skills through the analysis and decomposition of routine affairs of relationships between digital city technologies and younger people. Active teamwork and the development of real proposals for youth participation in the city infrastructure will become important tools for critical thinking and communication skills development.'
The programme is designed to provide a lot of communication and activities: guest lectures, master classes, case studies, and problem solving. The students will work on a particular problem or other problems suggested by the Intellectual Lab to come up with the solutions or suggestions within each group. The topics include, but are not limited to, the social implications of COVID-19, cultural production, development of festivals, or youth civic engagement.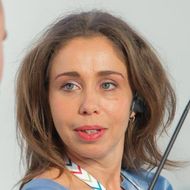 Dr Julia Trabskaya, Associate Professor, Department of Management
'In the context of the emergence of new trends and continuous changes, the market needs the leaders of a new type who can think critically and make creative decisions, communicate in impactful ways, and efficiently work in teams.
In the Intellectual Lab 'Creative Industries', the students will develop their human or soft skills by working on a real project and collaborate with the representatives of arts, culture, and other creative industries.
During their activities in the Laboratory, students will create a concept of a festival and learn the insights of creative industries. They will analyze such cases like Game of Thrones and museum, Gastronomy and museum, Mobile games and museum, develop basic event-management skills, get an experience of working in a creative team and communicate with the key people of creative industries'
The students can select the metaprogramme in the Yarmarka Projektov (Project Fair) and submit their application via LMS. The metaprogramme is worth 2 ECTS that can be included in a student's diploma as the Project module of the curriculum.